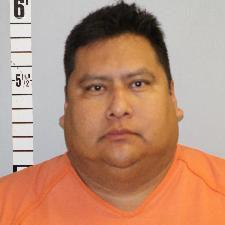 A 43-year-old East Helena man has been charged with his fourth DUI, a felony, following a routine traffic stop. 
Robert Allan Wall was arrested on Oct. 11 after being stopped by East Helena Police Department officer Michael Freitas for going 44 mph in a 25 mph zone. 
Following the stop of Wall's Dodge pickup, Freitas made contact with the driver and immediately noticed his slurred speech and bloodshot and glassy eyes, as well as the smell of alcohol coming from the vehicle. Dispatch informed Freitas that Wall's license was currently suspended, which resulted in an additional misdemeanor charge.
Freitas had Wall exit the vehicle. Wall reportedly told the officer he had consumed two beers. Freitas had Wall perform standard field sobriety tests and noted he observed several possible indicators that Wall was impaired. Wall eventually stopped cooperating with Freitas and refused to provide a sample for preliminary alcohol screening. 
The officer then arrested Wall. He observed alcohol containers in Wall's vehicle, and upon learning of Wall's three prior DUI convictions, was granted a search warrant to obtain a sample of his blood. 
Wall was taken to the Lewis and Clark County Detention Center, where an ambulance service responded and performed a legal blood draw. 
All charged are presumed innocent until proven guilty.