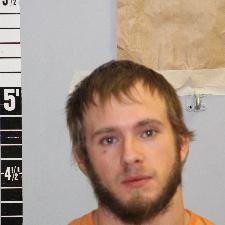 A 23-year-old East Helena man has been charged with one felony count of assault on a minor after allegedly beating an infant in his care.
In court documents filed Friday, police allege Frederick Moore physically abused a 1-year-old boy whose mother left him in Moore's care while driving Moore's friend home.
Helena Police Department detectives responded to the call Thursday from St. Peter's Hospital, where they interviewed the victim's mother.
According to the detectives' arrest affidavit, Moore, the victim and the victim's mother live together on the 3600 block of Eichoff Road.
The previous day, Moore said, he sold his truck and purchased alcohol. He stated he had consumed an entire bottle of Fireball Cinnamon Whisky, then drove to Clancy to pick up his friend. Moore then brought his friend from Clancy back to his home to continue drinking.
Moore told detectives he became so intoxicated he passed out and was unaware the child had been left in his custody while the child's mother drove the friend back to Clancy.
When the mother returned home approximately a half hour later, she said she found the child asleep on Moore's chest. When she took the child to his bedroom, she noticed blood stains on some of the blankets in his crib and pieces of his clothing that had been tossed into a hamper.
The mother said she then observed "several injuries" and took the baby to the hospital.
The injuries were identified by medical staff as "non-accidental trauma." Both ears and the sides of the baby's head were bruised, with "very visible swelling behind the right ear." The victim also had bruising on the back of his left leg and buttock; injuries on his upper lip and lower right chin; and petechiae under his left eye.
The mother said she confronted Moore at the time she discovered her son's injuries, but Moore "was still intoxicated" and made a grumbling noise and continued to sleep.
All charged are presumed innocent until proven guilty.