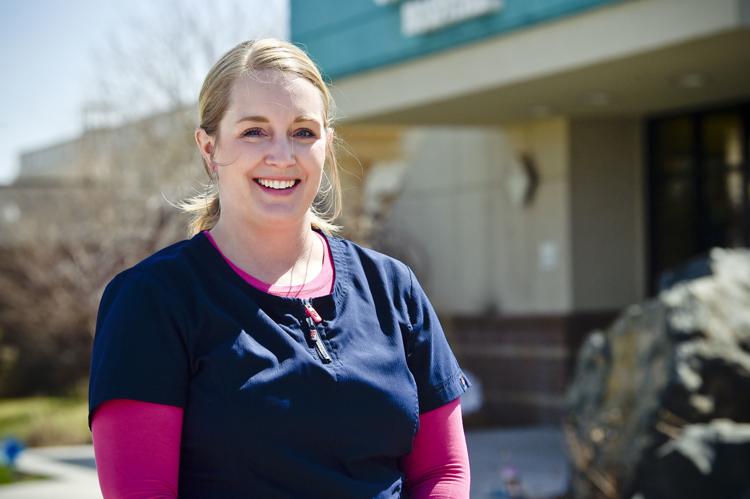 Candyce Kepler has a passion for mental health care. And for the past 14 years, she's been putting her passion to work at Shodair Children's Hospital and schools around Helena as a nurse and caregiver.
Originally from Cut Bank, Kepler came to Helena to attend Carroll College, where she earned a bachelor's degree in psychology before shipping east to attend Creighton University in Nebraska for an accelerated nursing program that led her back in Helena. 
Kepler began working at Shodair in 2005, and left for four years to become a full-time school nurse at Rossiter, Jim Darcy and Jefferson elementary schools.
"It was a good opportunity for the family to have the same schedule," Kepler said. "It was rewarding, but a hard and stressful job."
Being back at Shodair means Kepler can keep doing what she likes best about her job, which is helping children become whole.
"I went home last week and I cried," Kepler said. "You have to remember there are good people in the world.
"The thing that keeps me coming back after 14 years is simply the kids," Kepler said.
She is working in the High Desert Unit at Shodair, a place where children from 3 to 11 years old stay when they are dealing with acute mental health crises.
It's a complicated place, but Kepler loves the chances she has to make an impact and help children dealing with major traumas.
"The kids that are here have nobody in their lives," Kepler said. "Their parents are in jail, or are dead. Because they don't have anybody, they come here and we work on building relationships, trusting relationships."
Kepler wants to expand her abilities as a psychiatric nurse, which is why this past year she tried to see if it would work and began attending classes at Montana State University as part of its psychiatric nurse-practitioner program.
"I went for three weeks because it just wasn't going to work at this time in my life," Kepler said.
But she's determined to go back and win a graduate degree. 
And Kepler has no doubt that the world will be better for it.