WinCo Foods is making progress on an 84,000-square-foot grocery store in Helena. 
Construction crews started building the employee-owned chain this summer, but a spokesperson said an opening date still is to be determined. In addition to Helena, WinCo is building a store in Billings. The two locations will be the first WinCo stores in Montana.
"We know the people of Helena are excited for us to arrive, because so many of them have told us," WinCo Foods spokesperson Noah Fleisher said. "We share that anticipation with them here at WinCo. We expect Montana will be a great market for us and we're thrilled that Helena will be the place we get to start."
The store will display WinCo's trademark "Wall of Values," which includes some of the best deals in town, according to a news release. The store also will have an assortment of grocery items, including a full produce section and meat and deli departments.
WinCo is known for its bulk-bin food department. Helena's store will stock more than 700 food items in bulk. Items available include rice, dried beans, pastas, baking ingredients, cereals, snacks, candy and pet food.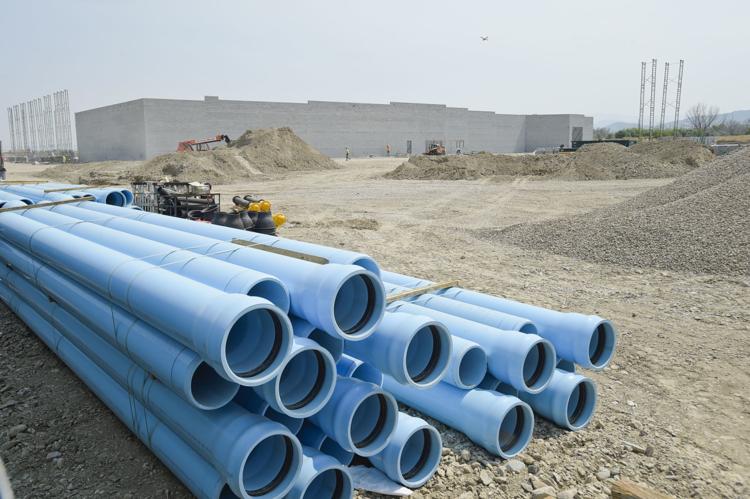 "Our customers love that they can buy as little or as much as they like," Fleisher said. "Whether it's two teaspoons of a specific spice or a 50-pound sack of flour. On top of all this, we also carry a variety of organic, gluten-free and natural food items, all clearly labeled."
WinCo does not require a membership, but keeps down costs by not bagging groceries for customers and only accepting cash, debit, checks, WIC and EBT cards.
The Helena store is expected to employ more than 140 full-time and part-time employees.
Cathy Burwell, president of the Helena Chamber of Commerce, said the unemployment rate is so low it's difficult for employers to recruit. She said a company looking for as many as 140 employees could have a hard time, but expects the workforce will be interested in WinCo's employee-owned model. 
"That's really attractive to people," she said. "I think people work harder when they know they're going to be an owner."
Burwell said there are only 500 to 600 unemployed people in Lewis and Clark County, meaning a great deal of WinCo's workforce would have to leave an existing job. 
More information on WinCo can be found on their website. 
Editor's Note: This story has been updated to remove incorrect information about the location of WinCo in Helena.