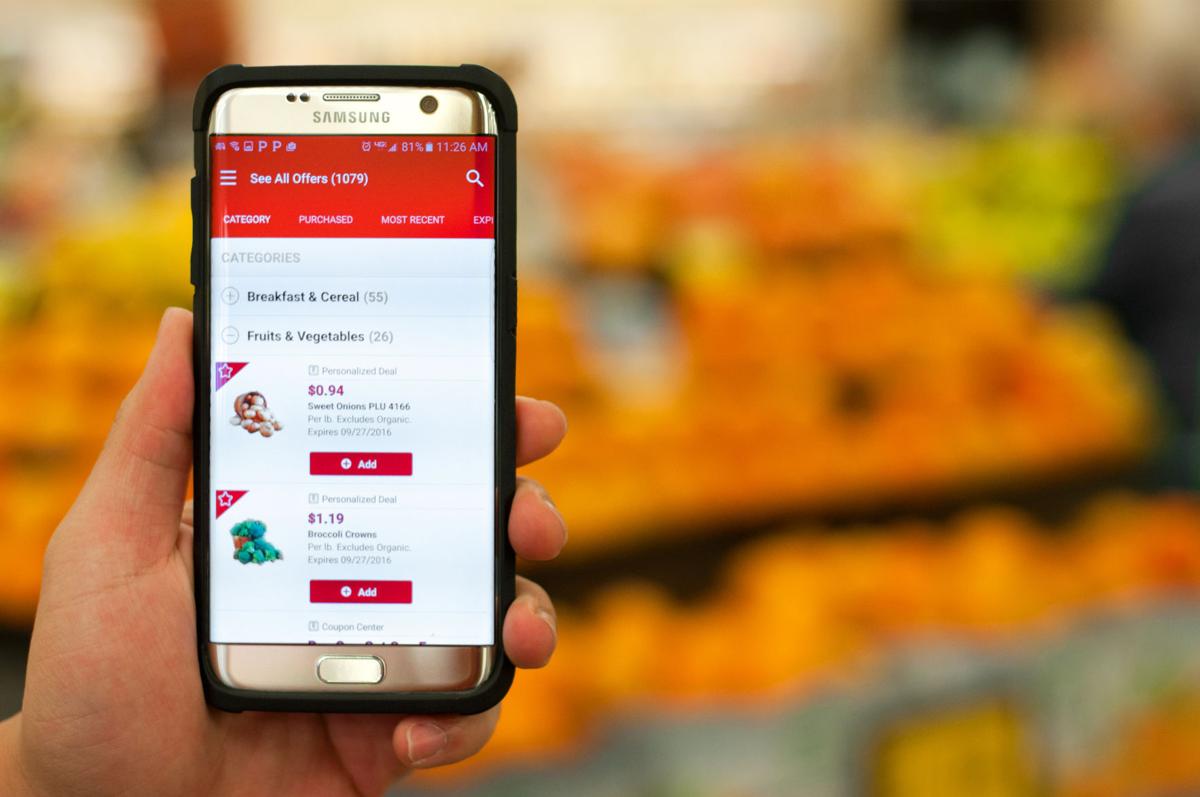 Technology continues to sift into our daily lives, and grocery shopping is no exception. Albertsons, the parent company of Safeway, recently launched Just for U, a mobile app that provides coupons and personalized savings straight to your smartphone.
Every week, shoppers can find "over $300 in weekly savings with digital coupons and personalized deals," said Miesha Swensen, a PR representative for Albertsons. The application is available on iOS and Android devices, and takes the hassle out of bringing paper coupons to the register every time you shop.
Once you download the app and register your account, you will receive hundreds of offers direct to your phone. Then, you select the offers you want to redeem, and when you enter your phone number at checkout, the app automatically applies those savings onto your grocery bill.
You have free articles remaining.
Like most apps, Just for U offers personalized savings based on your spending habits. For example, someone who consistently buys paprika or cumin seasoning might receive a digital coupon for oregano seasoning.
Just for U helps the grocery secure a permanent spot on your phone, constantly reminding you that there are great deals available. Since the app optimizes its offerings based on your purchase history, it might offer a particular saving that incentivizes you to purchase a product, whereas you would not have originally.
The application is only available on certain smartphones, and cannot be used through the computer nor a traditional cellphone. On the Albertsons website, I found several comments that lamented this issue. Beverly Murphy wrote, "Very unfair to those who don't have Smartphone." Cindy Repucci commented, "I don't think it is a good idea to shut out a percentage of your customers that do not have the latest and greatest cell phone."
When asked about these comments, Swensen responded, "Just for U is one of many benefits and discount programs we offer our customers. A limited number of these promotions target a specific group of shoppers, like smartphone users, while others are open to all shoppers."
For those who have adopted the smartphone trend, the response has been more positive. "I love the Just 4 U app," said Kelly Oneil of Helena, "I always know what is on sale now. The best part is that I don't have to clip coupons any more or carry around my coupon binder." 
Jason Zeng is an online specialist for the Independent Record. He was the former editor of SF Tech Beat, a San Franciscan technology weekly, and holds a bachelor's degree in economics from Berkeley. He can be reached at Jason.Zeng@mtstandard.com.