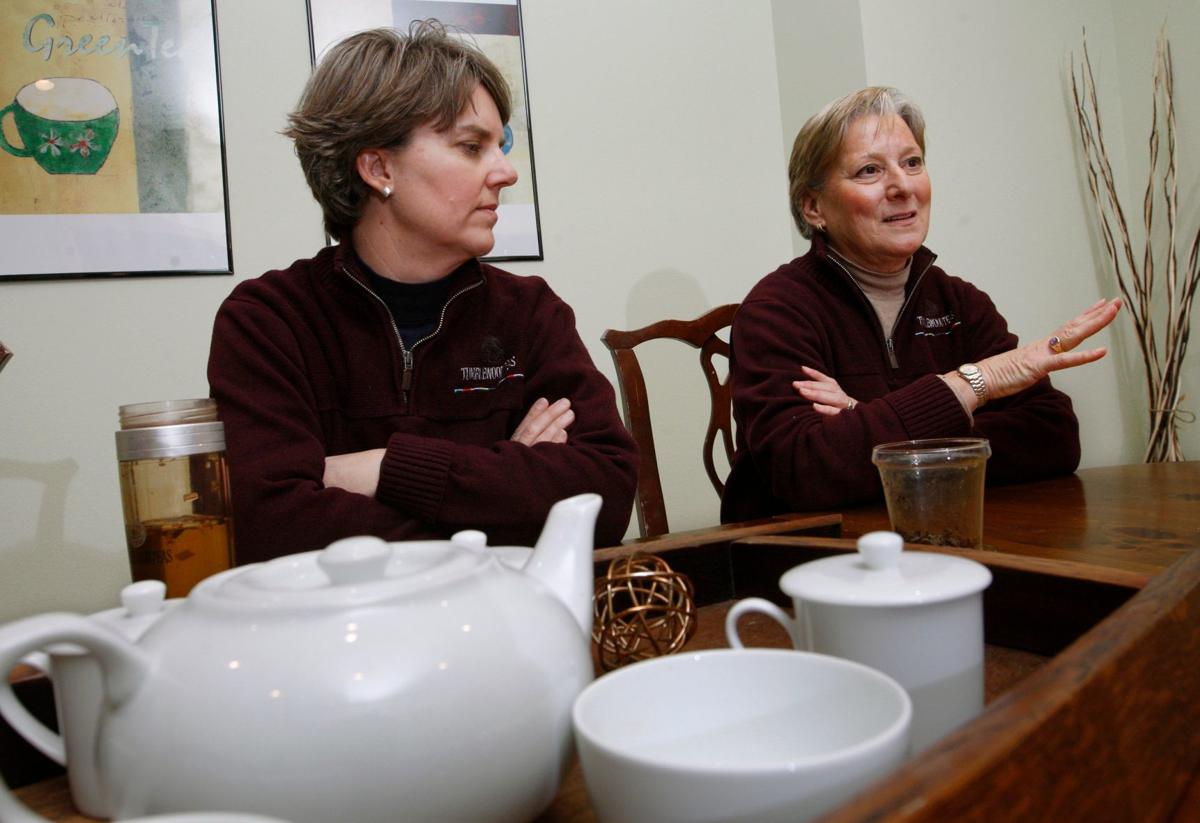 The pandemic was wreaking havoc on Riza Gilpin's budding tea business. College campuses where students sipped Tumblewood Teas were closing, along with hotels and stores in Yellowstone and Glacier national parks, which were as important to the Big Timber business's success as butter is to bread.
What Gilpin and business partner Laurie Rennie needed was what money cannot buy: time to change things up, a few weeks to find new markets for their product without having to send their workers home.
That's when they learned of the Paycheck Protection Program, or PPP, which was essentially a federal money bomb that in Montana dropped $1.8 billion to more than 22,000 businesses, mostly in the first few weeks of April while consumers were under a state-imposed stay-at-home order. The public got its first detailed look at loan data this week.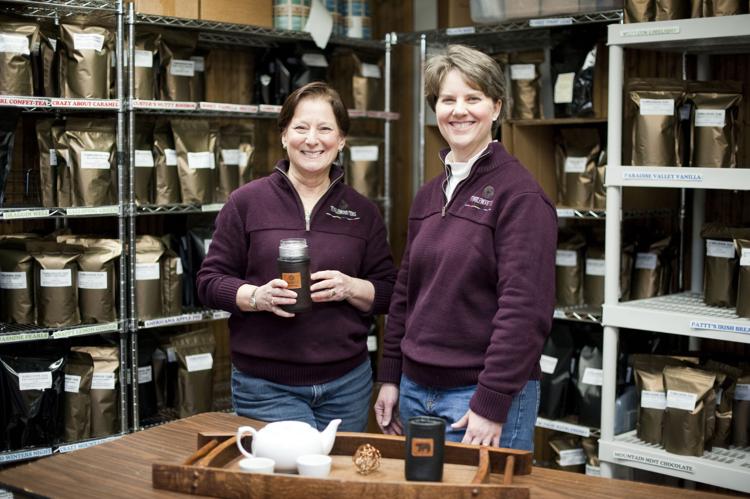 "Like everybody else, we were anxious and concerned for our employees and what we were going to be able to do," Gilpin said recently. "We were actually able to keep all of our staff and our operations going."
Tumblewood not only held onto staff; it retooled, doubling down on supermarket sales. Gilpin enrolled in online marketing courses and the business hired an analytics company to make sure it was reaching its customers at home. The U.S. Small Business Administration covered the business' payroll for eight weeks.
PPP not only covered eight weeks of payroll, it paid for mortgages, leases and utility bills, none of which had to be paid back so long as 75% of what was borrowed went to salaries. And what did have to be repaid, was at an 0.25% interest rate. The program remains active through Aug. 8, or until a final $130 billion in stimulus is spent. Local banks and business lenders handle the applications, which have been retooled to make the program available to more borrowers. The payroll commitment has been dropped to 60%.
The very first loan applications, for which traditional lenders were the conduit, were submitted before ink was dry on the loan terms. Banks at the time told Lee Montana Newspapers they had a good hunch of what SBA was going to require, in part because the federal government was promising to sort out the details later. Lenders were desperate by the time SBA began conference calling with banks.
"When I got on the call, there were 330 people. That's almost every banker in the whole state," said Mike Seppala, a Western Security Bank division president, who in April explained the situation.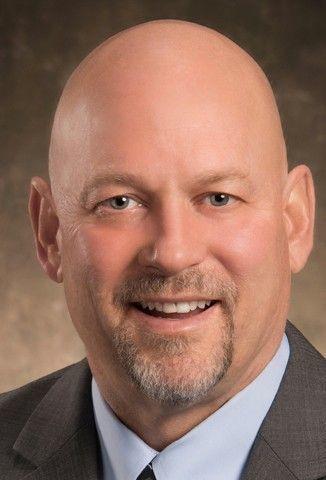 It was a mad-dash, first-come first-served program, with banks submitting applications at midnight on the very first day loans were available. The program was so raw that some large lenders, Wells Fargo among them, held off from participating initially because the rules still weren't very clear. The data released on PPP this week reflects the rush. There was $1.28 billion awarded to 10,372 Montana businesses in the first 10 days, during which the original $349 billion awarded to PPP ran out. Congress then authorized another $200 billion.

"If you want to find a bright spot, it's that this program was designed to get money out in a hurry, and it did that," said economist Paul Polzin, director emeritus at the University of Montana Bureau of Business and Economic Research. "Was there an opportunity for fraud? Absolutely, but the purpose of the program was to get some kind of stimulus out as fast as they could, and I think they succeeded in that." 
Among the Montana borrowers were more than 1,500 restaurants and bars. In that group there were 1,290 from towns large and small that collectively received $53.5 million, with an average loan of $41,510.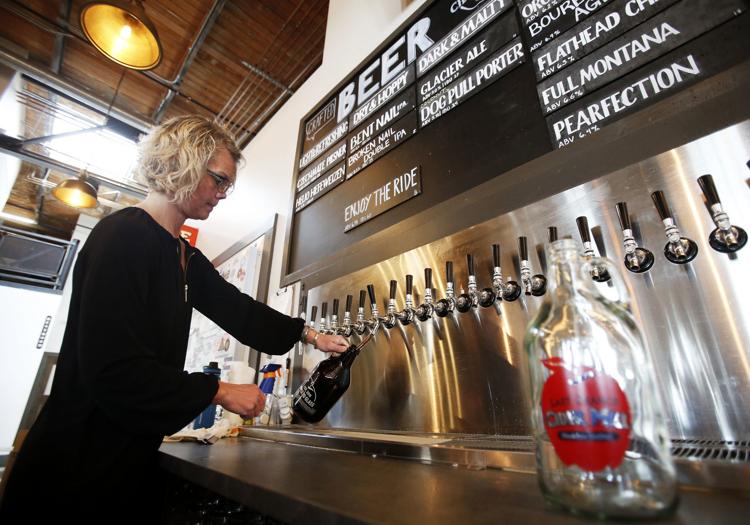 There were a few big borrowers, among them McDonald's Restaurant franchisees; GFM LLC, of Butte; and Sapphire Restaurants Inc., of Bozeman. Each received PPP loans valued at $1 million to $2 million. Another 144 bars and restaurants received loans collectively valued at $21.6 million to $50.4 million. Yet another 38 bars and restaurants received loans collectively valued at $13.3 million to $38 million.
Restaurants were hit hard by the current recession, telling Lee Montana Newspapers in June that continuing state-imposed restrictions on capacity were limiting their recovery. Restaurants are limited to 75% capacity, though social distancing has lowered the number of tables for some to 60% of normal. Owners also said that federally subsidized unemployment, an additional $600 a week through June, paid more than what restaurants offered employees, making it hard to bring workers back with PPP funding.
There were 389 hotels, which collectively received $31.5 million to $52.45 million. The biggest borrowers of the bunch, Moonlight Club of Big Sky and Averill Hospitality, owner of The Lodge at Whitefish Lake, received loans of $1 million to $2 million each. But another 327 hotels split $16.7 million, with the average loan being $51,086.
An economic supergroup, Montana's leisure and hospitality industry, has been hit hard during the first four months of the recession. There were 28% fewer jobs in the industry in May than there were for the same month a ear earlier.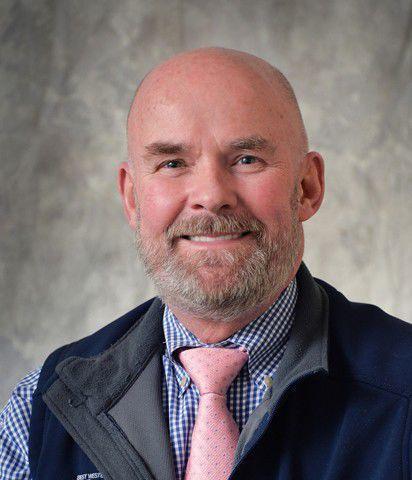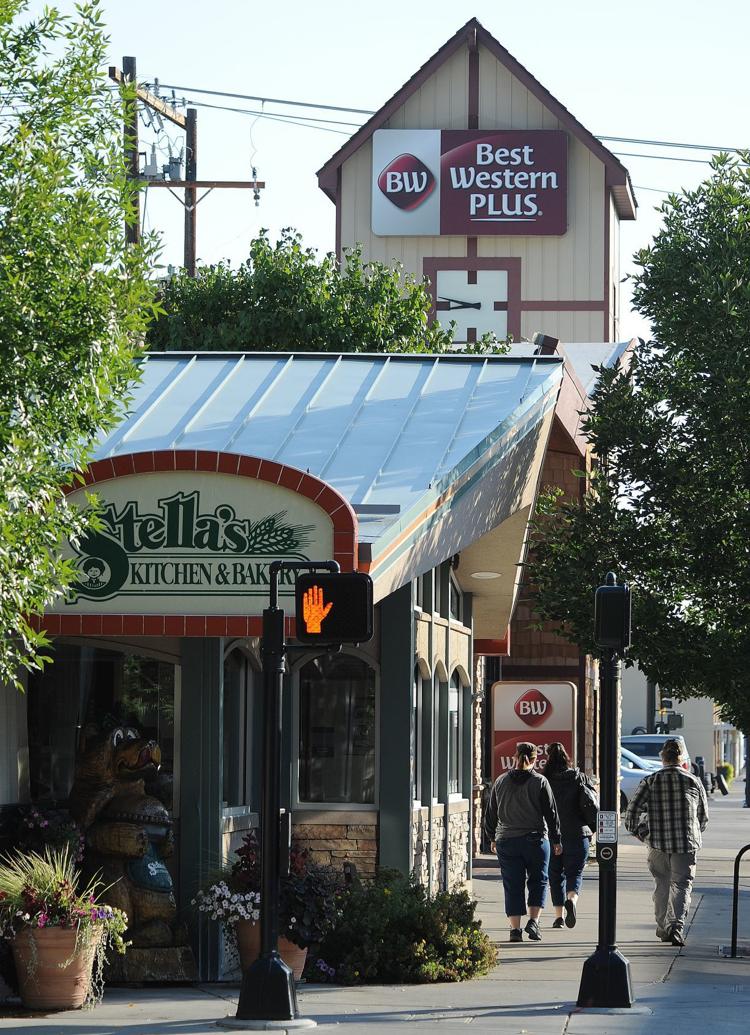 Loans to medical businesses — including dental clinics, doctor's offices, hospitals, clinics and specialists — numbered 1,607, with loans totaling $139.7 to $287 million. The largest group of borrowers, those receiving less than $150,000, accounted for $53.1 million in loans. Among the largest borrowers were Community Hospital of Anaconda and Sidney Health Center, each of which received loans in the $5 million to $10 million range.
In April, the Montana Hospital Association estimated that its 88 members had lost $100 million in the first three weeks of the pandemic as they suspended elective procedures. One thing to remember, hospitals with more than 500 employees didn't qualify for PPP, but did receive other federal funds to offset COVID-19 costs.
Montana construction companies, particularly residential contractors and remodelers, drew $60.35 to $102.2 million to from PPP early. There were 1,124 building contractors receiving PPP funds. Most of those builders, 1,052, received payments averaging $28,470, but as a group, small contractors combined for $29.9 million in payments.
Within those small borrowers, there were 609 builders of single-family homes, plus 186 home remodelers. Those companies were hit particularly hard in the first couple weeks of the recession, said Steve Snezek, of the Montana Building Industry Association.
"Our guys were facing this more so early on, but you think of inviting someone you don't know into your home. And that hurt with some of the folks who are doing more remodeling than building new construction," Snezek said.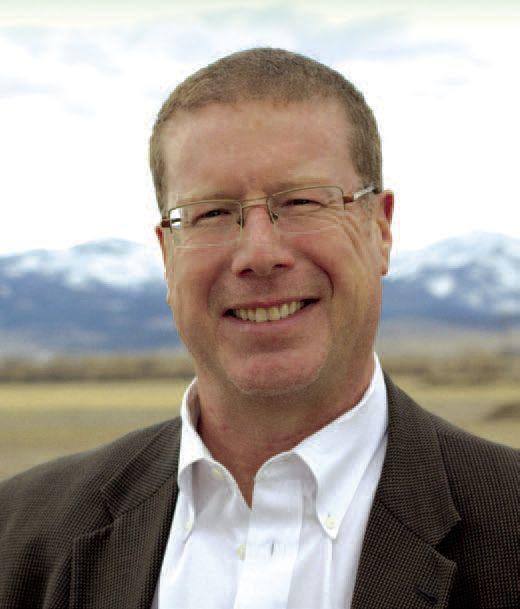 There were 609 contractors specializing in single-family homes that applied for PPP and received payment of less than $150,000. Likewise, home remodelers numbered 186 in the same small loan category. Commercial contractors borrowing less than $150,000 numbered 148.
The number of contractors borrowing more than $150,000 was much smaller, 72. But the group collectively borrowed $30.4 million to $72.3 million. The borrower in the biggest category, $5 million to $10 million was Richard G Anderson Construction of Helena, though four other large companies received payments of $2 million to $5 million.
Snezek said the industry has bounced back since the beginning of the recession.
Since the recession began in March, Polzin has eyed construction as an industry where the poor economy might spread, particularly remodeling as consumers challenged by a tough economy cut back on major expenses.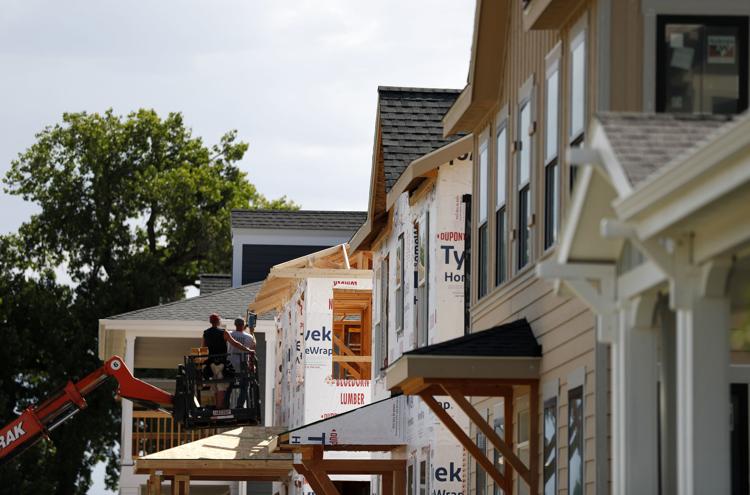 "This whole thing gives us some real world examples of how a recession begins in one industry, basically the hospitality industry, but then filters out into all these other industries. And here are examples of businesses being affected secondarily."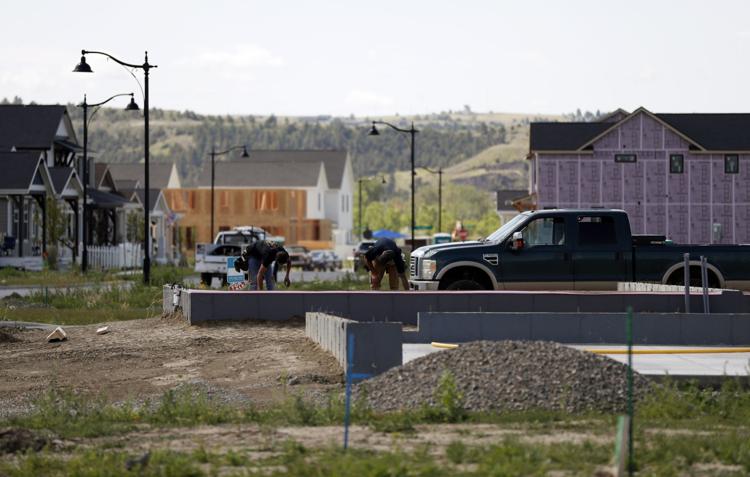 Also in the PPP data was a significant number of ranchers and feedlot owners socked by the restaurant closures and the meat packing plants sickened by COVID-19. There 837 loans worth $16.8 million issued to Montana ranches, feedlots and dairy farms. There have been 45 meat packing plant closures or slowdowns nationwide because of COVID-19 since April, according to Meat + Poultry Magazine, which tracks closures. Additionally, livestock auction yards Billings Livestock Commission and Western Livestock of Great Falls each received loans of $150,000 to $350,00.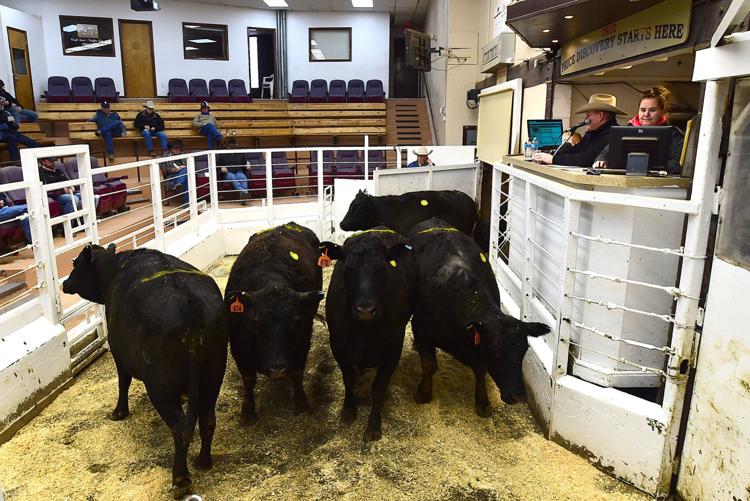 The worst seems over for meatpacking plants, said Jay Bodner, executive vice president of Montana Stockgrowers Association, but it is not all green pastures for the cattle economy.
"We still have a large backlog of cattle that are ready for slaughter," Bodner said. "That backs up the whole system as far as the cow-calf guys and those placements at the feedlots which are down considerably. It's certainly going to be not what we expected this year, and I don't know if that's going to change much throughout the year."
Montana has about 80 craft brewers, the second most of any state in the nation per capita. The majority of those brewers received PPP funding. Bridger Brewing Company, of Bozeman, received a loan valued between $350,000 to $1 million, the largest of the pack. Seven other brewers, including Bayern Brewing, of Missoula; Uberbrew, of Billings; and Red Lodge Ales received loans of $150,00 to $350,000.
Likewise, beer and wine distributors were big beneficiaries of PPP. Beer wholesalers received between $2 million in $5.2 million, while distributors of alcohol other than beer received $2 million to $3.7 million.
Other large business groups receiving funding included auto, recreational vehicle and motorsport dealerships, of which the largest 87 accounted for $27.7 million to $65.9 million in loans. Another $7.6 million was split by 161 small dealerships, each of which borrowed less than $150,000.
There's no doubt the novel coronavirus hammered dealerships like a hailstorm. JD Power Associates, the auto data analytics company reported in May that some automakers reported a 50% drop in sales at the beginning of the pandemic. Honda sales in the United States for April were 46% of what they were the previous April, and 52% in March of what they were for the same month a year earlier. Sales were improving in May.
JD Power estimates that U.S. sales of light cars sold could be down 2.4 million to 4.4 million fewer vehicles this year depending on whether dealerships are subject to another round of stay at home orders. The other challenge for dealerships, the analyst reported, are online sales.
Among Montana car dealerships, the biggest borrowers, $2 million to $5 million each from PPP, were Frontier Chevrolet of Billings, and Ressler Motors, of Bozeman. For RV dealerships, Missoula-based Bretz RV and Geo R. Pierce Inc., of Billings, borrowed most each with $1 million to $2 million.
There were two political figures in the mix. Usher Enterprises, owned by State Rep. Barry Usher, a Billings Republican, accepted $150,000 to $350,000 in federal aid, as did Don K Chevrolet, owned by Don Kaltschmidt, Montana GOP chairman.
The business news you need
With a weekly newsletter looking back at local history.