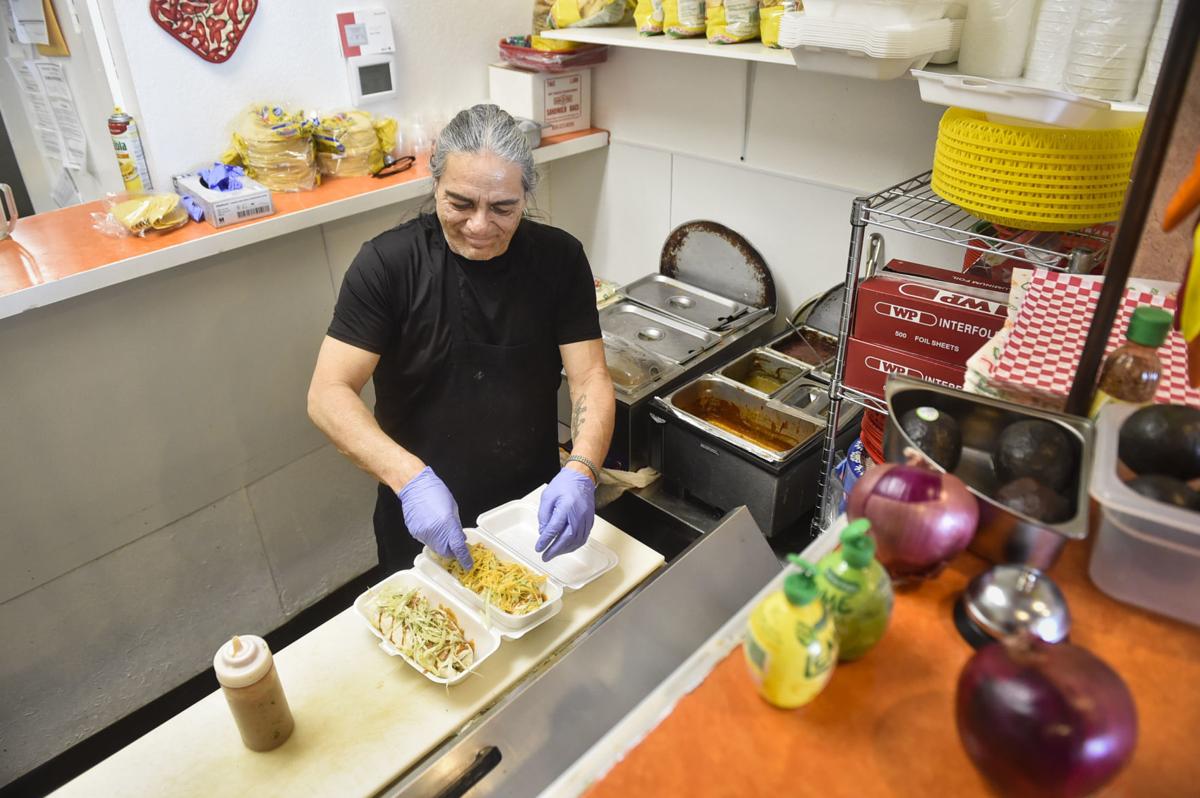 Using what his grandmother taught him and enough lessons to fill a lifetime for most people, Louie Lopez opened Neveah's Café, a hot dog and taco café in a new location on 11th Avenue.
Lopez is a familiar face in Helena. He has been at seven locations in nine years and operated under the name Louie's Casa Diego. For one reason or another, he's had to move kitchens.
"It's always about the location," he said. "I've closed, but I always come back."
For the last two years Lopez's restaurant has been hidden inside the basement of the Department of Public Health and Human Services. Prior to that, he was by Kindrick Legion Field. Other locations include, Helena Ice Arena, the west end of town by Fort Harrison and inside Power Townsend.
Repeat customers call out to the chef in greeting as they order from a menu that offers tacos, tostadas and burritos as well as bacon-wrapped hot dogs and gourmet specialty dogs. For first-time diners, the menu might seem eclectic. For Lopez, it's good food.
"I speak taco and hot dog, so I make them both," Lopez said.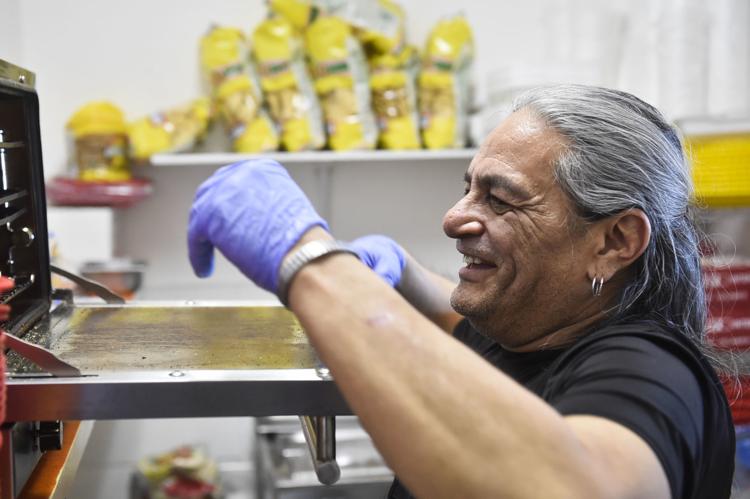 Lopez offered bacon-wrapped hot dogs at all of his former locations, it's a staple food in Tijuana, Mexico, where Lopez's family immigrated from. However, with a little help from a friend, he has added gourmet dogs to the menu.
The polish dogs are zesty and his hot dogs are 100 percent beef, but Lopez would like to find a local supplier. He said his previous efforts went unanswered. Now, he's so busy he doesn't have the time to make more calls.
Lopez is the only current kitchen staff. He has two front clerks who help take orders and deliver the food.
Servings at Neveah's are large. Each order comes out piled high with meat, sliced lettuce, tomatoes and cheese. Sauces and sour cream are added with artistic flair; beautiful, but not overpowering. Nothing is drenched with sauce and everything looks good enough to eat.
The lettuce and tomatoes are sliced fresh daily. Guacamole is made by hand and in small batches. Nothing is pureed and the avocado is mixed, not blended or mashed. Lopez makes his own pico de gallo as well as a smoky salsa, with roasted red peppers.
"If I can't smell it while I'm using it, it's no good to me," he said of his vegetables.
Prices are reasonable given the amount and fresh ingredients: two crispy ground beef tacos are $5, the shredded chicken burrito is $7.75, a bacon-wrapped loaded dog, with sauerkraut, cheese, onion tomato, ketchup and mustard; is $7.50.
Lopez learned to cook when he was old enough to do so at the behest of his grandmother. He said she had him peeling potatoes and anything else that could help occupy a 7-year-old boy. Cooking, however, was not his dream. He grew up in southern California loving and playing the drums.
Las Vegas called and he hit the road to live a rock-and-roll lifestyle.
"I left San Diego with my drums and my clothes on my back," he said.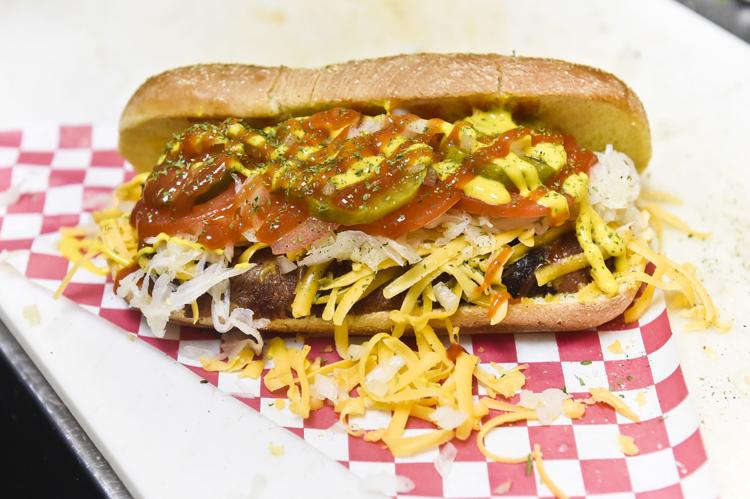 While he loved being a musician, Lopez said he got dragged down and derailed by all that comes with the nightlife. Part of that life included a woman he met in Reno. Following her, led Lopez to Helena. That was 1989, he said, remembering the 30th anniversary of the runaway train crash that marks his calendar.
That year, Lopez's band, Visual Thunder, played a country music competition at the former Capital Hill Mall. While they didn't win the contest — they placed second — Lopez said they certainly introduced country music listeners to heavy metal.
"It was amazing," he said. "Everyone was there to listen to country music and we come out with our band."
His first job in Helena was at Frontier Pies. He started in the dish pit and was quickly moved up and into the kitchen.
From there, Lopez moved to other restaurants and in 2009 he opened his first food stand inside Power Townsend.
"My first five years in business, I didn't make good decisions," he said. "I've been blessed to make things better and now my goal is to give other great food and people jobs. I'll work hard. I'm working to patch up the past."
The new café is made of miracles, Lopez said. It came together with hard work and loans from friends. With his new venture, he said, it was time to give the café a new name. Neveah is named for his granddaughter.
"I'm thankful for every single one of the souls who've helped me," he said. "I can't thank them enough — they know who they are."
Lopez did the remodel in his new restaurant space for under $1,500. He spent two and a half months doing the work himself and cut cost reusing existing walls, nails and covering up what the previous tenants left unfinished with a lot of paint.
While the mall where he once played to an audience no longer is standing, and his drums are silent, the line at his counter during lunch is the only ovation he seeks.
The business news you need
With a weekly newsletter looking back at local history.