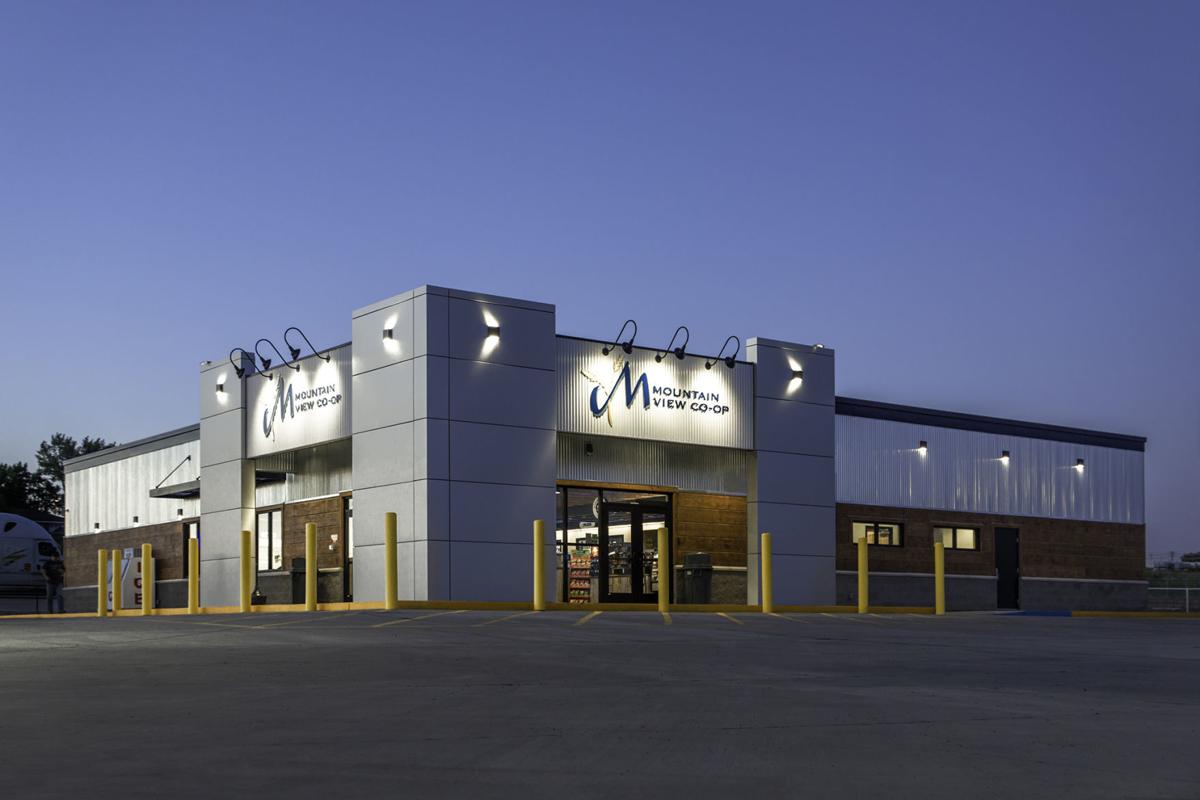 Some convenience stores are anything but convenient. However, Mountain View Co-op in Black Eagle is constructing a convenience store and gas station in Helena that will be easy for motorists to access on W. Custer Avenue.
The convenience store has been situated so that traffic can easily get in an out, said Art Schmidt, general manager for Mountain View Co-op. While Custer may be a busy street to turn left onto, there will be an exit to Riverock, making it an easy place to stop and go for residents in the area.
The nearly 6,500-square-foot building on 4 acres is a new concept for Mountain View, Schmidt said.
The gas station and convenience store will not include a casino, as so many do. Instead, it will offer motorists a BluTaco restaurant.
BluTaco is Southwest Mexican food. Every taco starts with a blue corn tortilla. Customers pick from tacos, burritos or bowls and build their own meal. Fillings include cilantro lime rice, black beans or pinto beans, barbacoa, carnitas or citrus pollo. Topping selections are salsas, childes, cheese, sour cream and lettuce.
"We will sell most of the same items that you're going to see in every c-store, with the exception of our food products, and we will have a great beer and wine selection, but if you look at Mountian View Co-op, one of the things we strive for is great customer service inside all of our locations," said Dave Douglas, retail division manager for the company. "I think when the new customers in Helena get and opportunity to come into the store, they are going to be really impressed."
Helena also will be impressed with the store layout and how clean and updated the building is, Douglas said.
Cody Tripp of Helena has been hired to manage the store. He said locals will enjoy clean bathrooms and friendly staff.
The store is just going to have a little bit different feel than what you're used to," Tripp said. "It's going to feel comfortable, upscale and super nice. Just a great place to come in, get nice products and have easy access."
Also different is the "beer cave" shaped as a grain bin, Schmidt said. Micro and macro brews as well as an extensive wine selection will be available.
The gas station will be branded Cenex.
Mountain View is a farmer-owned cooperative and has been in Helena for several years through propane and helping alfalfa farmers. This will be the company's first gas station in the area. The company has 12 convenience stores and gas stations in the state, as well as several farm stores.
"About 9,000 people in Montana own us," Schmidt said. "As an agricultural co-op, we are governed by producers. Only farmers and ranchers can be stock holders."
The business plans to hire three to four full-time employees and 15 part-time workers and is expected to open by the end of May. 
"Helena is a growing city," Schmidt said. "It's not hard to want to invest in the city."
The business news you need
With a weekly newsletter looking back at local history.