The Montana Land Reliance is celebrating the preservation of 1 million acres of land with an amber ale from Lewis and Clark Brewing Company in Helena. 
Montanans can find Million Acre Amber, a limited edition canned release of the brewery's amber ale, in stores across the state. A portion of the proceeds will be donated to the Montana Land Reliance, an organization that partners with private landowners to protect agricultural land, fish and wildlife habitat and open space. The Montana Land Reliance is the largest accredited state-based land trust in the country and has partnered with 842 landowners to conserve land.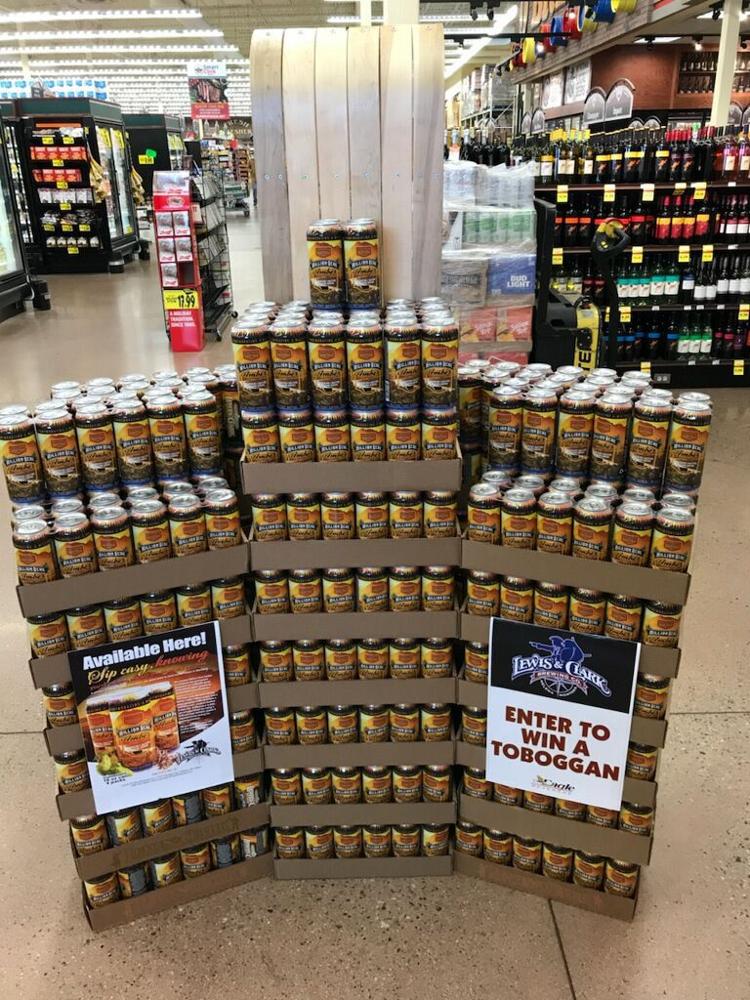 "Montana Land Reliance has protected over 1 million acres of the lands Lewis and Clark explored, so we think this is an appropriate partnership," Gusty Clarke, development manager at Montana Land Reliance, said in a statement.
While breweries across the state host charity nights with local organizations, Clarke said it's the first time a brewery will can a beer to support an organization on such a large scale.
Max Pigman, owner of Lewis and Clark Brewing, said he started planning the release with the Montana Land Reliance about a year ago. With a more efficient and flexible canning system, Lewis and Clark brewed the Million Acre Amber in 16 ounce cans as part of a four pack. Future small batches of beer that are designed to last a few weeks at a time will also be brewed in the 16 ounce cans.
"People can differentiate the core beer from the experimental ones," he said.
In addition to a support for conservation efforts, Pigman said the Montana Land Reliance helps preserve public access. He said Lewis and Clark Brewing can do its part by providing recreationists with beer in cans instead of glass bottles. Now the 40 barrels of amber are available on tap and in cans, but Pigman said he expects it to sell out quickly.
Pigman said he will consider doing one special release for charity since the partnership with the Montana Land Reliance has been successful.