The lunch crowd craving sit-down tostadas, enchiladas and tamales has noticed Melaque Mexican Restaurant on Prospect Avenue in Helena is closed.
"Don't worry," said Bryan Sandrock, building owner. "It is temporary."
The closure is due to the work being done on 4J's Casino, which operates in the same building. There is a temporary closure sign on 4J's big enough to see from the street, however the temporary sign for Melaque is harder to see as it's on the front door.
"The initial plan was to close for what we expected to be about 30 days," Sandrock said. "Enough time to perform a complete roof replacement — down to the sheathing — and all new rooftop equipment."
Of course, he said, when you start changing one aspect of a building, you tend to see other things that also should be upgraded or remodeled. New equipment, exterior fascia, lighting and signage will be done. Sandrock estimates the project will cost him between $250,000 and $400,000 and may take up to 60 days to complete.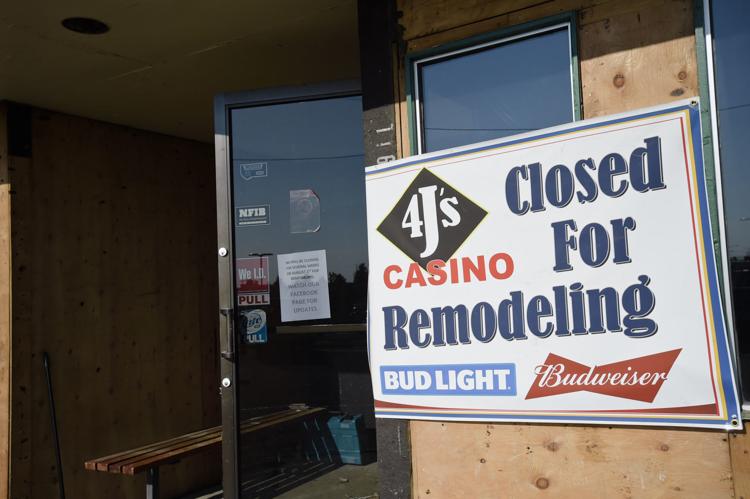 "It's like when you go look at a house to buy," he said. "Then you go back when it's empty and see all sorts of things you didn't expect to fix. … Each decision leads to the next."
Unfortunately, the extensive work required Melaque restaurant to close. The restaurant received an upgrade in January so, Sandrock said, frequent visitors won't notice a difference when the doors reopen.
Melaque owner Maria Santos Vasques, her sons, and the rest of the staff are simply on a "forced" vacation. Sandrock thinks the same staff will return.
Vasques was not available for comment, Sandrock said she is enjoying time off.
While most employees from 4J's either are taking paid vacation or have been "shuffled" to obtain work hours at the Loose Caboose or Drae's casinos, Sandrock said he figures his project has created additional jobs.
Construction is being done by local businesses and, upon completion, Sandrock said, the casino will be someplace people will be proud to visit and the entire building will be visually attractive.