A historic Helena inn and bathhouse that long sat empty is now open to the public as a dinner house and pub.
What was once an inn with seven exterior doors — one for each guest's room —  is now separated into two intimate dining rooms. Ferdinand Wassweiler, a German immigrant, came to Helena during the gold rush. He built an inn and bathhouse west of Helena, but never had money to show for it and closed it in the early 1900s.
Now, the inn is the Wassweiler Dinner House and Pub with a menu featuring what owner Marci Anderson said is advertised as a 22-ounce cowboy cut ribeye, but is closer to 30 ounces.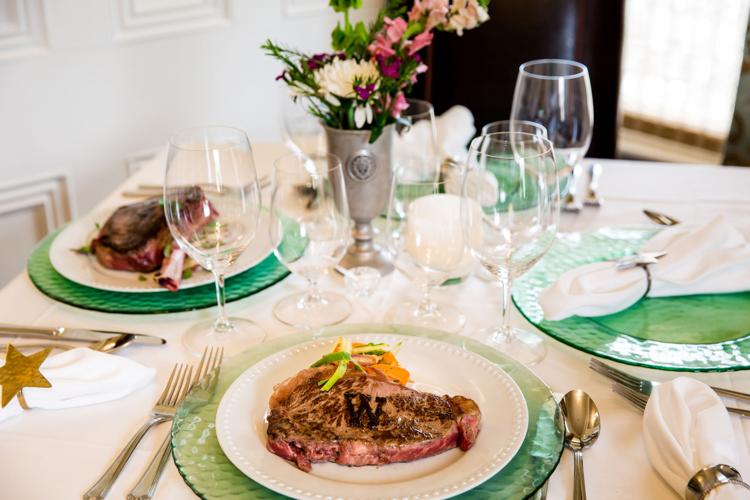 "I've asked everybody what they want in a restaurant and almost everyone says 'I want a really good steak,'" she said.
Anderson said she splurged for an infrared broiler that sears steaks at up to 1,100 degrees.
While the restaurant is fine dining, it's not pretentious, Anderson said. Customers won't have to research items to understand the menu. In addition to steaks, Anderson said the restaurant stands out with an extensive wine list.
With only one weekend under its belt, Wassweiler has already had a waiting list.
"Everybody's been loving the food," Anderson said.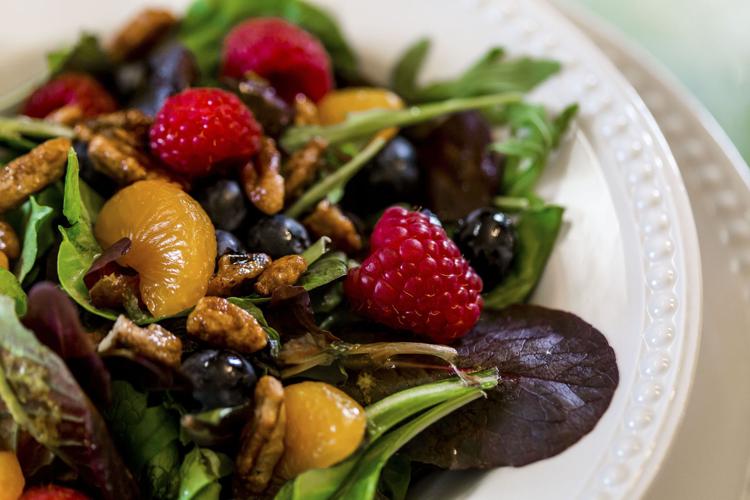 Anderson said she wanted to buy the place for years and was always drawn to the front porch. Anderson and her husband lived in the house for several years before deciding to open it to the public. She started catering and managed restaurants before, but Wassweiler is the first she's opened. Despite some changes, the building is still full of Wassweiler's history.
Each time Anderson goes to the Montana Historical Society, she learns more about Wassweiler and tries to make it available to customers. He owned a hotel and bathhouse that he sold in 1874, and opened the one that still stands today in 1883. The restaurant features a picture of his wife and a letter on June 4, 1869 from Wassweiler claiming rights to the water that flowed into the original hot springs.
The business directory of 1868 says "these springs, both hot and cold, are pronounced by able physicians as possessing medicinal properties of rare virtue. ... The stranger, visiting Helena, should by all means pay these noted springs a visit."
Although many people became millionaires during the booming growth in Helena, the Wassweilers were not as fortunate. The application to have the inn listed on the National Register of Historic Places said Wassweiler was a "wheeler-dealer who lived from loan to loan through fraud, deception and clandestine activities." Eventually, Wassweiler was forced to sell his first business to Colonel Broadwater, who operated it for 15 years while completing the famous Broadwater Hotel and Natatorium. Wassweiler later opened a new hotel and bathhouse in 1883, that now exists as the dinner house and pub. But Wassweiler was never out of financial trouble and lost control of the hotel and bathhouse in 1904. Since then, it's served as housing for State Nursery employees and was once a chicken farm.
Anderson is only part way through her plans to keep the history of Wassweiler alive. The building that held the bathhouse will soon be a pub with more casual food. The Baxendale School House also sits on the property and will eventually be a bed and breakfast. Anderson said she's waiting on photos of Myrna Loy sitting on the steps of the school house. And despite being a few miles from town, Anderson said Wassweiler is a place people come for a special occasion.
"It's kind of like a destination," she said.
Wassweiler is open Wednesday and Thursday from 5 to 9 p.m. and Friday and Saturday from 5 to 10 p.m. at 4528 West Highway 12. Reservations are highly encouraged.