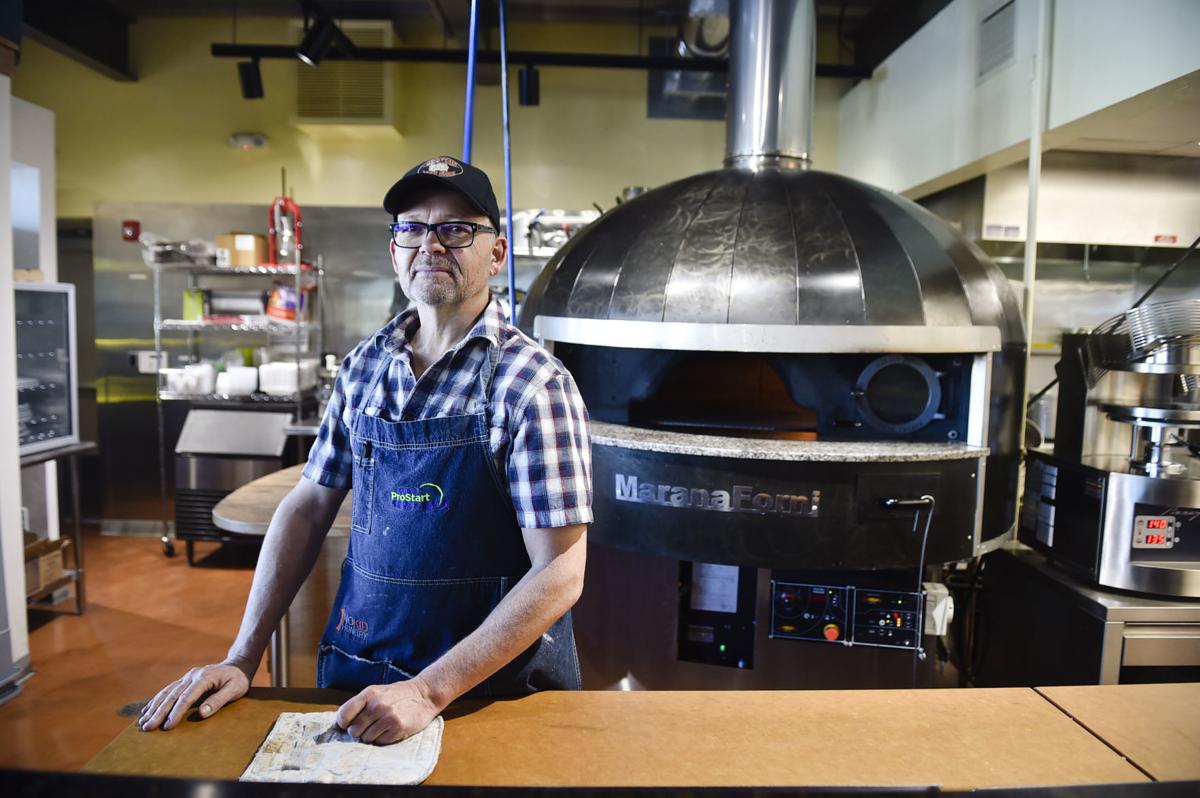 Mountain Ranch House opened in April 2017, quietly closed over the summer and reopened under new ownership.
The Helena pizza and pasta restaurant resumed operating in November and celebrated its grand opening in December.
This is artisan food. The creations are those of Alan Michaud. Michaud previously made the news for his Montana Meat Collective, believed to be the first collective in the state.
"A meat collective works by sourcing ready-to-butcher animals from local producers and then holding classes taught by trained butchers," said a story in the Independent Record last year.
While it was a high-end deli that Michaud was hoping to operate, he instead is incorporating his deli meats into the existing menu.
Michaud enjoys creating new and flavorful combinations. He attended culinary school in 2012 and worked for 12 West Supper Club, which closed in 2014 when the owners retired.
Since then, he has worked for Real Food Market & Deli and Dive Bakery. He believes in using only fresh and high-quality ingredients and plans to incorporate more of his homemade meats into the menu.
The menu is similar to the previous offerings, however Michaud added calzones, his own sauces and made a few personal tweaks.
Already popular is the chicharron, a dish handmade by Michaud. The fried pork rinds seasoned with barbecue sauce are one of the house specialties.
Also made in-house is the Canadian bacon. The Trotter, a slow-roasted pulled pork or chicken sandwich, is one of Muchaud's creations, and in the wings is a Cuban sandwich.
"We do artisan pizza and quality food," restaurant manager Lucinda Leon said. "(Michaud) tries different things. One day it was a pesto pizza."
Leon said every day at work is fun because she never knows what surprise will turn up on the menu. Customers, she said, also are catching on and drop in to see what kind of creations Michaud is turning out.
"My favorite was the tarte flambée; a bacon and onion pizza," Michaud said. "You can't ever go wrong with bacon."
Michaud also likes to create desserts. He makes his own ice creams. Cheesecake, bread pudding and other sweets pop up randomly. There is no dessert menu and no two nights may offer the same finish.
"You never know what I'll have," he said.
Michaud has wanted to open his own restaurant for some time and had been looking for a location.
"Financing is hard," Michaud said. "Restaurant is a high-risk business."
He happened upon a build-out suite on Barney Street and contacted the owner. A discussion turned into the opportunity to take over the existing space outfitted for pizza and pasta. While it wasn't quite what Michaud was looking for, he decided to make it fit.
"We are kind of out of the way," Michaud said. "So I have to make sure my food is good enough to drive to."
The menu is available for dine-in and take-out, as well as for delivery to nearby Snow Hop Brewery. A cheese pizza or calzone that serves two will be available for $9. The Mt. Helena, which has pepperoni, salami, pancetta, kalmata olives, and mozzarella with house pizza sauce, is $16. The Trotter is $11. Chicharron is $6.
"It has so much potential," Leon said of the business space. "It's all new and clean and state-of-the-art. Now, it's just getting the word out there."
There are two classes scheduled in March that will teach basic pig butchery and sausage making. Call 406-204-2142 for information and to make reservations.
Located at 625 Barney St., Mountain Ranch House is open 11:30 a.m. to 8 p.m. Tuesday through Saturday for dine-in or take-out. Orders may be placed from Snow Hop Brewery for delivery.
The business news you need
With a weekly newsletter looking back at local history.