Gulch Distillers brought home a few medals from the 2019 American Craft Spirits Association's competition. The competition welcomed nearly 500 entries from 38 states and the District of Columbia in six categories: whiskey, gin, rum, vodka and grain spirits, brandy and specialty spirits.
The association is the nation's only national registered nonprofit trade association representing U.S. craft spirits. The competition is so strict that medals are not awarded for categories with entries that don't meet judges' expectations.
Gulch Distillers won Gold, Best in Class and Best in Show for its Burrone Fernet, a distilled spirit specialty. Best of Show is the ultimate honor bestowed at the event.
Seffen Rasile, co-owner of Gulch Distillers, said he and his business partner, Tyrrell Hibbard, entered the competition without any expectation of winning anything.
"We joined the American Craft Spirits Association as an opportunity to gain access to its resources, classes and trade show," Rasile said. "More to heighten what we do at the Gulch."
He said they entered the competition to get feedback and tasting notes from their peers and from those with more experience.
You have free articles remaining.
"We really saw it as a learning experience," he said. "I can't say how thrilled we are to get this exposure. It opens the door for growth in our area."
Fernet is an Italian type of amaro, a bitter, aromatic spirit. A sort of after-dinner spirit. Rasile said there are 18 different hand-selected botanicals that go into their fernet.
"It has detoxing properties," he said. "It's a great nightcap. It can help with the potential hangover before it happens."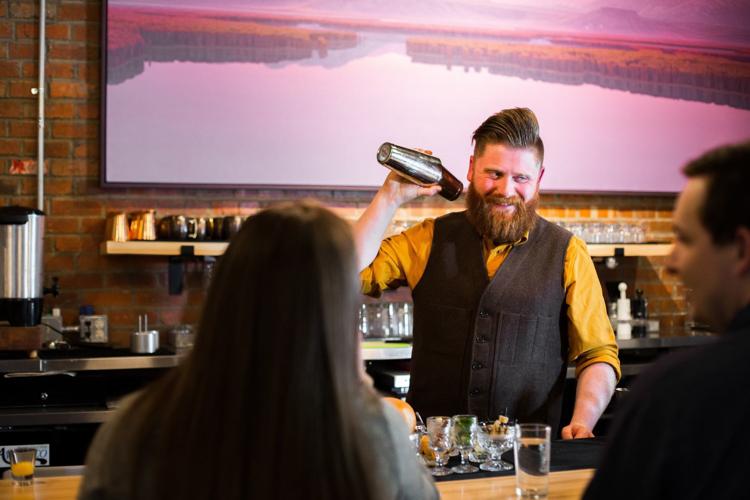 There are only about a dozen distilleries in the country that make fernet, according to Rasile. He said by entering it in the competition they were looking forward to exposing it to a new audience.
"We were very pleased with the Gold," he said. "To win Best in Class is a huge honor. That means we beat out all the others. Now, with guidance, we can bring (Burrone Fernet) to more people."