Don Reich has gone from semi-retired to sought-after since posting a photo of his steampunk light creation on Facebook.
"This is just one of those things," he said. "Do one and it takes off from there."
What began as a Pinterest craft for his house has morphed into a hobby and become his art.
"In 2017, I built one for my house," he said." I looked at Pinterest and thought, why not build a lamp."
Reich said he had plenty of pipes and stuff lying around in his garage and started putting together a few things for use in his house.
"I wasn't planning on doing a big amount and selling them, but it became my art," he said. "Obviously, I can't keep all of my lamps. It's a way of feeding my artistic glitch."
So, he shared a photo to his Facebook account. Friends started asking for him to create lights for them and people began buying what he made. Reich figures he's done about 25 lamps since then.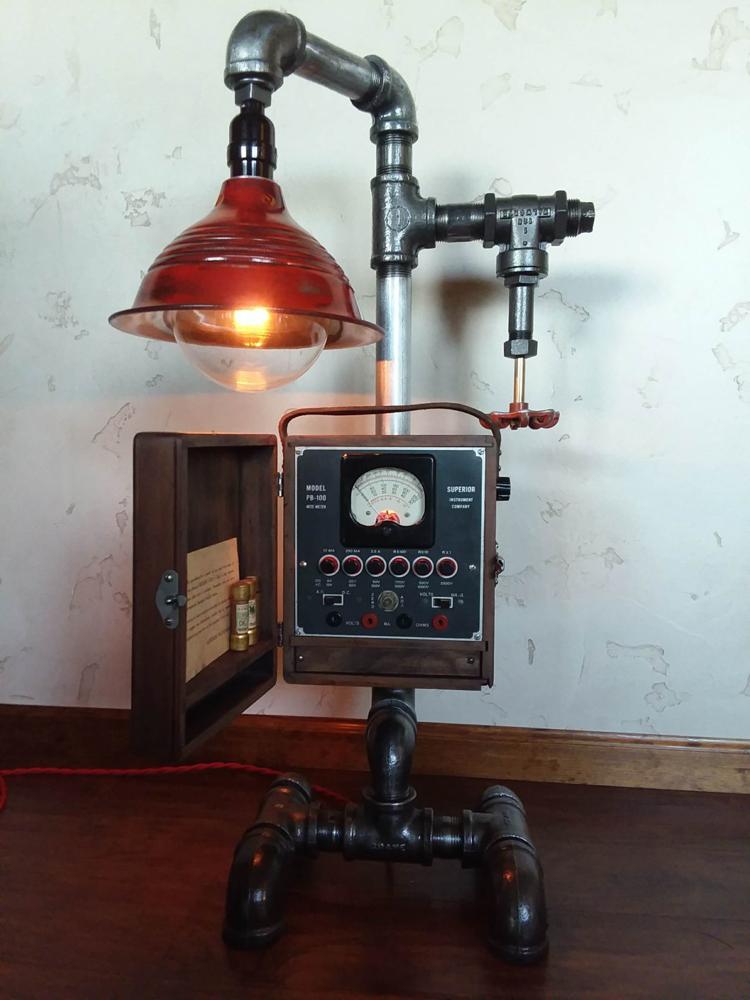 "It's taken off in a crazy direction," he said. "Now it's got my mind twisting and turning."
One popular creation is a vintage fan he turned into a four-bulb lamp. He's had several requests for more.
"I posted (a photo) to Helena Classifieds and it's gone nuts with people sharing it," he said of the Facebook page.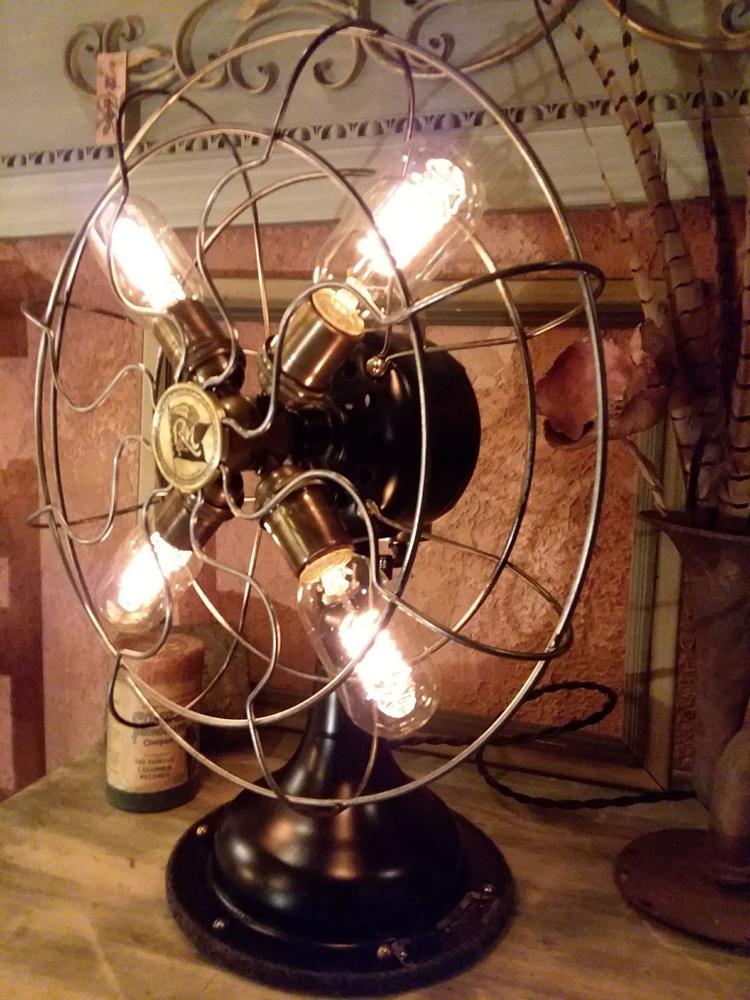 He's sold a few and word has spread. As a result, one of the Facebook viewers contacted Reich to construct a chandelier to hang over their pool table.
Scott Hansing and his wife have been building their home and placing their own touches throughout.
"We couldn't just put regular lights in," Hansing said. "My wife had seen lights on Pinterest with industrial bulbs. At the same time, Don had posted on Facebook something of that exact style."
Hansing contacted Reich through Facebook and invited him over for beers in his basement entertainment room. The couple shared their ideas and they came up with a design. Basically, Reich was the artist to complete their vision, Hansing said.
You have free articles remaining.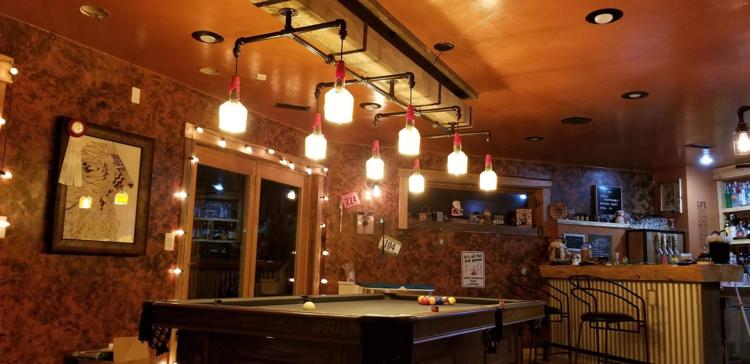 The pool table lighting incorporates a wood beam, pipes and Makers Mark whiskey bottles in an eight-light chandelier.
"It turned out exactly the way we were hoping," Hansing said.
The couple is bringing Reich back for another project, and maybe more after that, Hansing said. Next will be pendant lights over the bar with Jack Daniel's bottles as the lamp shades.
Reich is partially retired. This, he explains, means he doesn't have to work to pay off anything but he's too young to be officially retired. He keeps himself busy with projects and helps out at Copperleaf Design Center. He has sold a few lamps through the store.
While one might think plumbing or engineering would be in Reich's career past, that couldn't be further from the truth. He was in the Air Force as a c130 aircraft mechanic and then worked for DNVGL, an energy conservation company conducting energy audits and educating people about energy conservation. In hindsight, his art is the perfect melding of mechanical reuse and conservation of otherwise useless parts.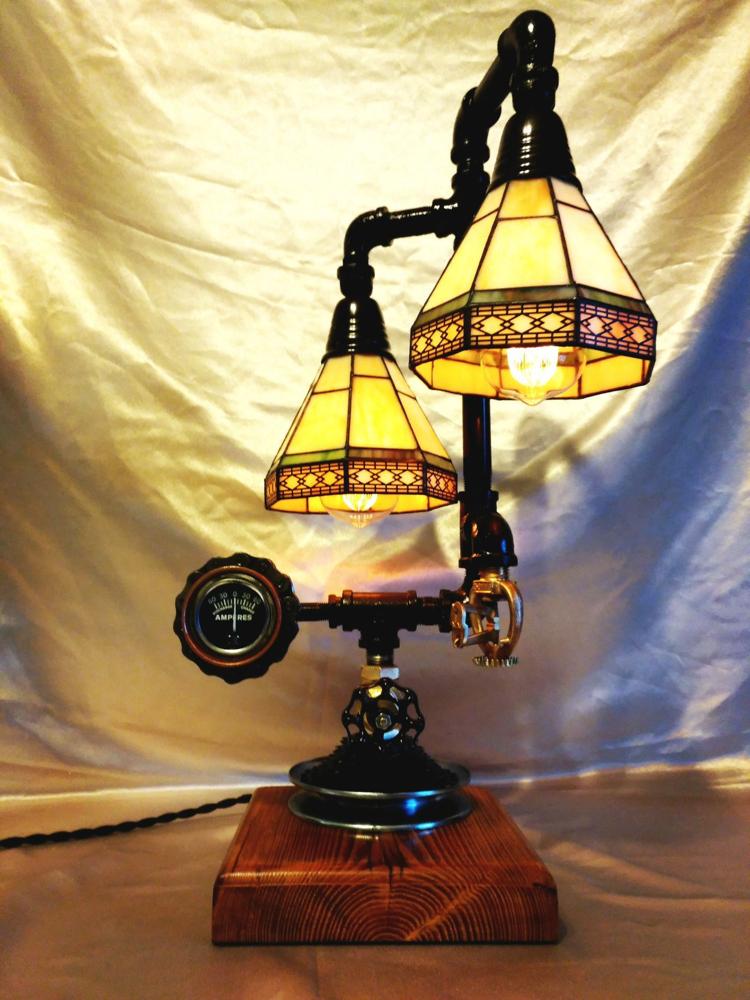 At first, Reich said, his wife thought this was just another crazy hobby, like his classic cars, furniture repair, etc. Instead, it has become something they share.
"She's been great about supporting me and giving me input," he said.
Sometimes she even brings home vintage finds her co-workers give her for Reich's creations. Friends and neighbors also share their vintage finds with him. Some people call him up and see if he will turn one of their pieces into something. Others call with their pipe and metal collections they aren't going to put to use to see if he has interest.
Some of his pipe fittings are new, as they have to play a specific part in his art. Most are antique and rare finds. One such find is an electrical multimeter tester from the 1920s. Reich likes to incorporate the pieces' original switches as working parts and turned it into a lamp utilizing the water valve as the on/off switch and the dimmer switch on the side as the actual dimmer switch.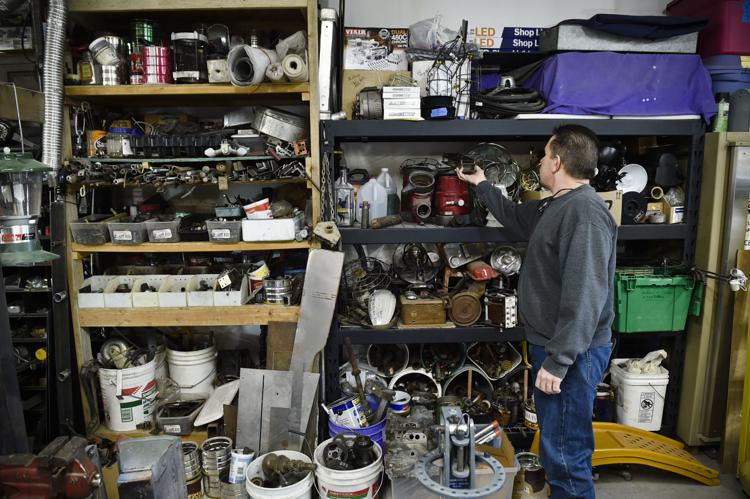 All of the electrical wiring and sockets are new; he orders vintage replicas, like cloth wrapped electrical cords, to keep with the era while ensuring safety.
Because of the way Reich creates his art, no two pieces are exactly alike. Like many artists, Reich loses time when he works on a piece. He struggles with ideas and what he wants to do.
He lets the parts find their place and the piece talk to him. He might spend 38 to 40 hours on a lamp, but says the time goes by quickly. He figures when it's all done and he sells a lamp, he probably ends up paying himself about 50 cents an hour. But it's never about the money. It's all about the creating.