When AshLy Tubbs first thought of her business idea during the 2019 holiday season, the COVID-19 pandemic was the furthest thing from her mind. With the trend of subscription-based services for items like razor blades, movies, dog toys and food, Tubbs said she envisioned something that offered a local touch, a locally sourced gift box subscription service. A business was born.
"I had the idea for a while," said Tubbs, the founder of the Helena subscription service Community Crate. "I was looking for an easy way to give Christmas gifts while supporting local artists and businesses. There wasn't much out there."
Most small business owners will tell you that knowing when to embark with your own venture can be daunting, but Tubbs and director Karli Mosey didn't struggle with that decision at all.
"We saw some of our favorite downtown businesses struggle trying to operate retail hours with the pandemic," Tubbs said. In April, she and Mosey delivered the first round of gift boxes full of local items to subscribers.
"Helena has opened its arms to us," said Mosey, who decided to make Helena her home after an RV trip through the mountain West, where she and her husband ran out of money. "We're originally from Wisconsin but things just feel right here."
Their aim is offer local businesses an additional outlet for sales during trying economic times. The moment felt right to push forward with the new business venture, Tubbs said.
"COVID had become a reality in our lives. Our own part-time jobs were cut back," said Mosey
The Community Crate duo said they wanted to utilize their newfound free time offering a sense of normalcy to the city. The pair hit the ground running and began reaching out to local vendors and purchasing items. They surpassed their first month's goal of delivering 20 subscription boxes in April. In May, subscriptions doubled.
"The support has been great," said Mosey. "We didn't know what to expect."
Community Crate's mission is to work in partnership with and "help support Helena small businesses," said Tubbs.
Added Mosey, "We want to have items that come from Helena to help facilitate an experience you get when you're opening your box."
Joanie More of Murry's Cafe has been happy collaborating with the duo and the gift boxes have helped connect her business to the community during the second phase of pandemic restrictions.
Tubbs said one of Community Crate's goals is to re-create the feeling of shopping in downtown Helena from anywhere. The upstart service ships nearly a fifth its boxes outside of the state, often to former Helena residents.
In the first four months, the gift boxes have featured items from Big Dipper Ice Cream, The Parrot Confectionery, Montana Book Company, Great Divide Cyclery, Gulch Distillers, Birds & Beasleys, The General Mercantile, Sole Sisters, Wildflower Boutique, The Base Camp, Beargrass Trading Company, Murry's and Goodson Designs.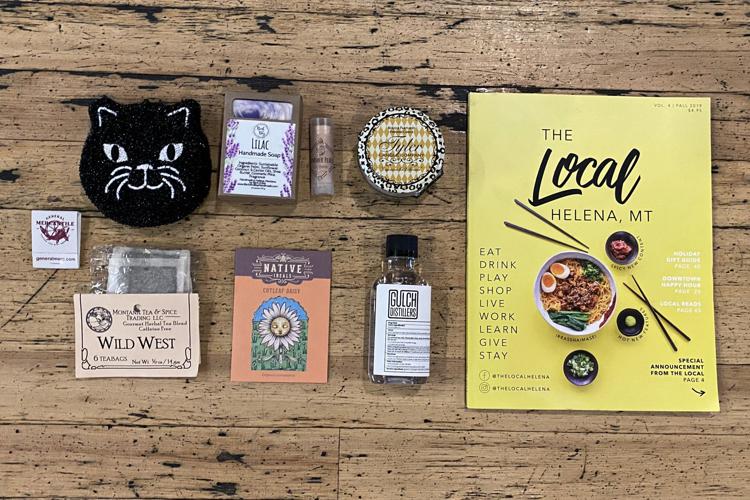 Of the partnership with Community Crate, Gulch Distillers co-founder Tyrrell Hibbard said, "I think it's a great idea and the timing is perfect" and that "it helped us get a safety item out to more people," referring to the distillery's own in-house made hand sanitizer.
"We wanted to keep traditions and routines going," said Mosey. With that in mind the team streams a virtual First Friday live each month on their Facebook page where they reveal items from their latest box.
"So much thought goes into what items go into each month's box," Mosey said.
As Community Crate's social reach grows, they hope to offer some of the more traditional Helena businesses an online avenue to get their products out to the public.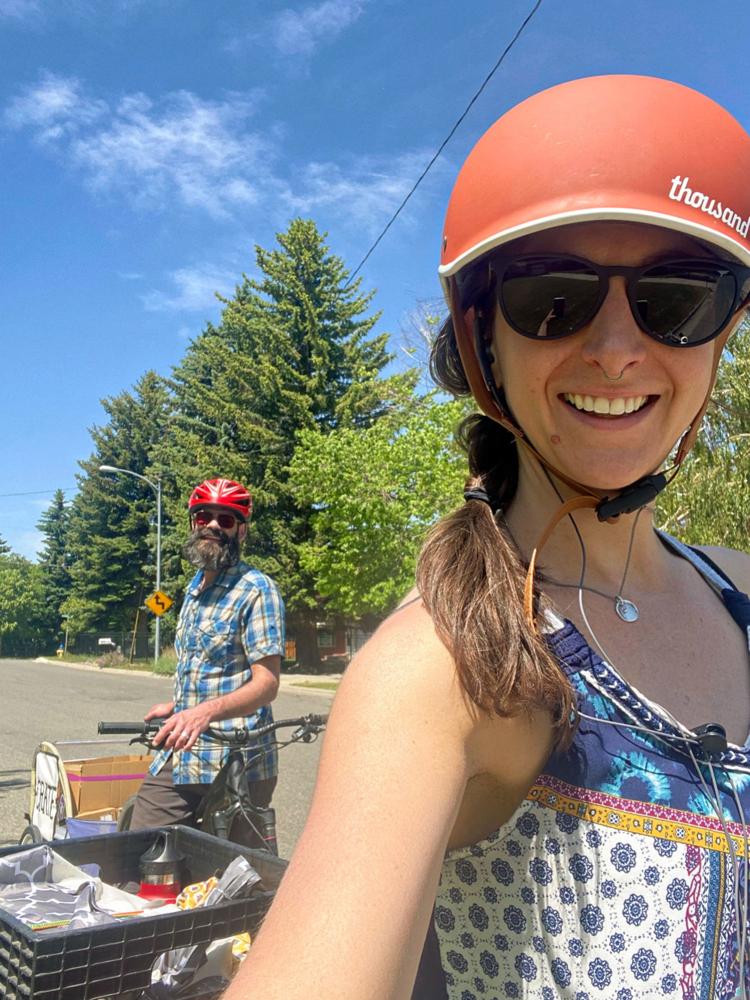 In the future, the team at Community Crate hopes to work with more local businesses, continue to grow their customer base and to deliver to more homes. "I love seeing people's face light up when we drop off our boxes," said Mosey, who delivers the gift boxes via her bike.
It's not just subscribers who enjoy seeing the pair. "Business owners were worried about their future. I saw a business owner cry when we gave her our order for the boxes, that really impacted me," Mosey said.
"Our intention behind Community Crate is where our heart is," Mosey said. "We're creative women and we both subscribe to different kinds of delivery boxes (but) we wanted something that supports the place we live."
Community Crate's next virtual First Friday is scheduled for July 3, where they will announce the items to be placed in July's boxes. Each gift box costs subscribers $45 a month, which includes delivery.
AshLy Tubbs and Karli Mosey's story is part of the ongoing Community in Focus series on everyday people in the Helena area. 
The business news you need
With a weekly newsletter looking back at local history.