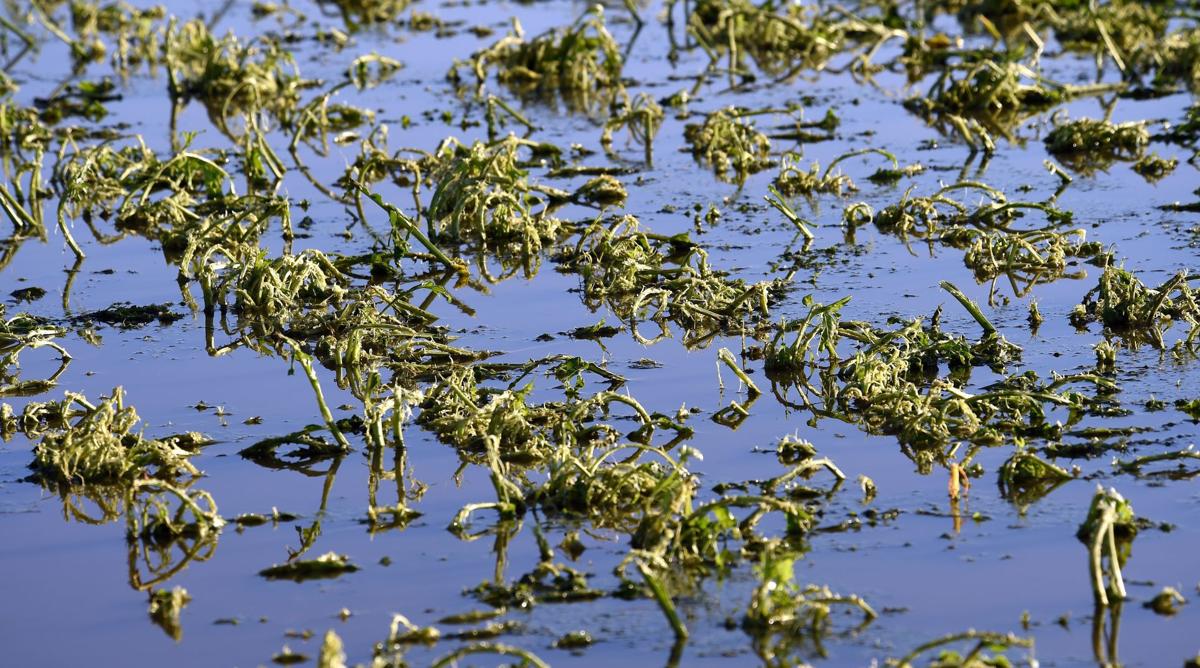 Gov. Steve Bullock has now requested a secretarial disaster designation from U.S. Agriculture Secretary Sonny Perdue for 11 Montana counties that reported significant weather-related crop losses in 2019. 
Approval of the designation by Perdue's office would make affected producers eligible for emergency loans and other federal emergency assistance programs. Approval or disapproval of the disaster designation by the USDA is the final step in a multi-part review process after a governor makes their request.
Bullock had originally written Perdue in late October seeking disaster designations for Daniels, Roosevelt, Sheridan and Valley counties due to weather-related crop losses. In the request on behalf of those counties Bullock pointed toward excessive rain and snow in late September and early October as a factor in damaged grain crops, including 200,000 acres in Valley County that had to be downgraded from milling to feed grain quality. 
Additional petitions for disaster designation requests have since been sent to the governor's office. The total list of counties the governor has requested disaster designation for is up from four to 11. The newly added counties include Big Horn, Carbon, McCone, Richland, Rosebud, Treasure and Yellowstone.
You have free articles remaining.
Bullock's most recent letter specifies that "extreme unseasonable snowstorms, freezing temperatures, and excessive rain in late September and early October" resulted in damaged and unharvested acres of sugar beets. 
In a copy of its letter to the governor's office requesting a disaster designation be requested, Richland County Commissioners outlined a likely loss of $6.9 million in sugar beet crops alone, with additional losses reported for safflower, spring wheat, lentils and chickpeas. 
With sugar beets, between 1,200 and 1,400 acres went unharvested. Another 186,000 tons of beets were frozen and of that 30,000 "likely will not be able to be processed," according to the Richland County letter, which attributes the information to Sidney Sugars Incorporated, a sugar beet refinery in Sidney. Sugar content is also down in the crop, further devaluing it.
Now that the governor's request has been made to the USDA, Farm Service Agency county offices will be required to put together information for a Loss Assessment Report. According to the USDA website, that report will undergo additional reviews before a final decision is made about the disaster designation request.
Sen. Jon Tester has also tried to secure aid from the USDA for wheat growers in northeastern Montana, according to a series of letters provided by his press secretary Roy Loewenstein.
Tester has written Perdue requesting Wildfire Hurrican Indemnity Program Plus assistance. That program, known was WHIP+, pays qualifying producers for a percentage of crops lost due to certain weather events and natural disasters. Perdue has told Tester the farmers are ineligible for WHIP+, but the Senator has sent an additional letter to Perdue arguing they are in fact eligible, according to Loewenstein.