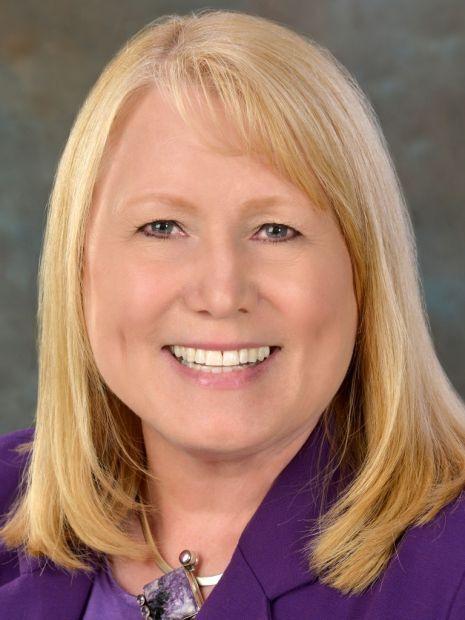 For the health needs of your skin, hair and nails, check out Advanced Practice Dermatology. It is owned by Kara Addison DNP, Megan Gittings FNP & Lindsay McCarthy FNP, all Montana natives. They have over 30 years of dermatology experience (combined) and are set apart by diversity in leadership styles and specialties of care. APD offers in-person and Telehealth for a number of skin, hair and nail conditions. They offer allergy testing using the non-invasive T.R.U.E. Test patch. They offer Skin Cancer Screening and perform Cryotherapy and surgical procedures for various skin issues. They all have advanced education in rural health care to help address the barriers and limited accessibility of dermatologic care in Montana. They also have a special focus on psoriasis care and autoimmune disorders of the skin. Check them out online at www.apdhelena.com or give them a call at (406) 820-3376 for more information or an appointment.
New to Helena, OPX Networks helps businesses with connectivity and security issues. They are an information technology company and provide customized solutions from small home businesses to large corporations. Tyler Bracken is the network engineer who manages all operations, and he can make buying, installing and managing networks easier for an all-inclusive experience with only one invoice from one company. Check them out at www.opxnetworks.com or give them a call at (406) 625-3700.
Beargrass Trading Company has a new owner who is enthusiastic and excited to keep the vintage and salvaged treasures coming at their Last Chance Gulch store. Located at 417 N. Last Chance Gulch – they are open from 10 a.m. to 4 p.m. Monday through Saturday. April Sargeson recently took over the established downtown business and continues to offer inspirational décor and locally sourced gifts by more than 50 Montana artisans. Stop by and check out their amazing products or give them a call at (406) 502-1777. They are online at www.beargrasstrading.com or on Facebook under Beargrass Trading Company.
Coming soon in East Helena, Helen's BBQ will be located at 24 E. Main Street and will feature traditional Tennessee pulled pork barbecue. Check them out on Instagram at helensbbq.com 24 E Main St., East Helena, MT. The owner and chef is Erik Sundquist who was formerly at Muni's Sports Grille (Bill Roberts Golf Course). Sounds like it will be a great new addition to the growing main street of East Helena!
A few tidbits of interest from the recent Montana Labor Report:
Montana has had the 3rd highest recovery in payroll jobs since the start of the pandemic. Total employment is more than 99.5% recovered from the pandemic. Since January, the number of Montanans receiving unemployment has plummeted by 87%.
The State has also had strong wage growth – growing at 7.9% in 2020 – the fastest personal income gains of any state in the nation.
The rate of new businesses skyrocketed to the fastest rate in 10 years with over 3,500 new businesses created in 2020 in Montana. Montana has the fourth highest rate of business ownership in the nation with 6.3% of Montana households reporting income from a business or farm/ranch. Wages paid to Montana workers surged, posting a 7.2% increase ($1.7 billion) for the year ending 2021 quarter 1. Montana ranks eighth among states for the fastest average annual wage growth over the last 10 years.
Housing prices have risen, with Montanans' typical home price up 10.3% to $327,000 for the year ending June 2021 – leaving most Montana communities concerned about affordable housing.
Thousands of Montana's workers left the workforce during the pandemic due to fears of contracting Covid-19 and lack of childcare. Many have retired with the current workforce only 0.5% lower than pre-pandemic numbers. Also notable is that over 20% of the workforce is over 60 years or older and preparing for retirement. Among those not retired, family care is the main reason for not participating in the labor force.
Cathy Burwell is president and chief executive officer of the Helena Area Chamber of Commerce.