Airport project has smooth landing
Happy Father's Day to all the dads out there! Hope you all have a wonderful day.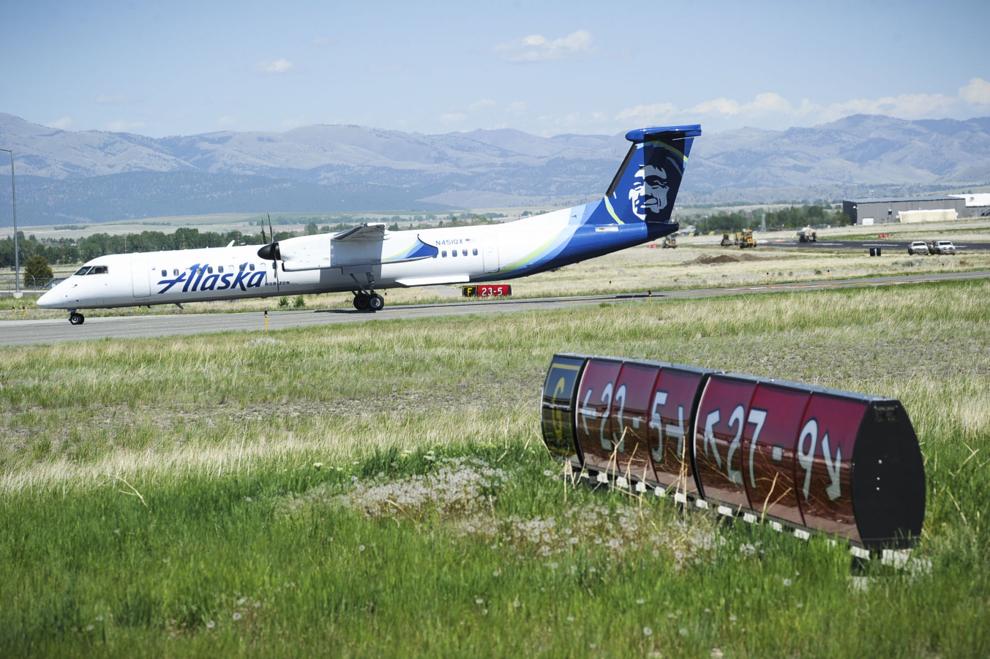 Congratulations to the Helena Regional Airport and Helena Sand and Gravel (and their sub-contractors) on a miraculous project to resurface the main runway last week.
They not only got it done within the designated timeline, but just in time for crucial use by fire tankers to assist with the Deep Creek fire and even a fire in Miles City by a DC10 super tanker. It was a little inconvenient for travelers during that week, but well worth it to have the best landing surface that will last another 20 years. All reports are that the rest of the summer will have very full flights in and out of Helena.
You may have noticed the demolition of the building just south of Taco John's on North Montana Avenue – this location has a couple of permits in. Toward the back of the lot, there will be a new Nova Urgent Care clinic built by 814 Development out of Troy, Michigan. On the front of the property, there will be a City Brew coffee with a drive-thru. Look for progress to begin on these soon.
The new Chase Bank has broken ground just north of Applebee's and will be building a small bank in that location. This is in the lot in front of the former Shopko. I'm hoping that the Shopko building finds a new tenant/business occupant so it will help revitalize that shopping area along with improving the curb appeal of that very large property.
If you haven't driven up Colonial Drive past Shodair Children's Hospital – you should! What a wonderful new building and facility they are building. Shodair has grown and expanded their services over recent years and greatly needs this new facility to accommodate the need for their services.
The new Starbucks at 1470 Vandalay (former Capital Hill Mall property) is set to open soon.
Target is in the process of a small remodel so that they can offer a coffee bar for shoppers and customers.
The Montana Historical Museum project is progressing with most of the building permits now submitted to the city. The building should be completed by 2022. What a huge attraction to Helena it has been and it will be an even bigger one upon completion. It will be great when they are able to display much more of the treasures from Montana's illustrious past in a beautiful new facility.
Every one of the 56 counties in Montana have history represented in the archives of the museum, plus the pertinent records are secured here. Molly Kruckenberg is the director and has a long history of over 20 years of work in various capacities including the head of its research center. She succeeded Bruce Whittenberg who retired in October 2020.
The Helena Chamber is excited to be returning to in-person events. This past Friday, the Chamber held its annual golf tournament with a full slate of 34 teams. In July, we will host our first Business After Hours event after the pandemic. Our last After Hours was held in February of 2020. Coming up in August, we will hold our 20 Under 40 luncheon on the 17th in partnership with the Independent Record.