With the opening of Canyon Ferry Brewing, Townsend has its first and only microbrewery.
"We starting kicking around the idea a few years ago," said Tadd Fuhrman, who owns the brewery with wife Kelli Gibbs. "We visited other breweries in traveling around and wondered why Townsend didn't have a brewery."
Fuhrman said he likes craft beer and cooking is his wife's hobby. They figured it would be fun to combine the two.
"We starting brewing in the garage," he said.
Then, they got serious. Gibbs took online brewing classes and learned on-site at breweries in Missoula. Settling on the location wasn't difficult. According to the history of Townsend, Thomas Dixon established his saloon at 300 Broadway, the very same corner lot that now houses Canyon Ferry Brewing.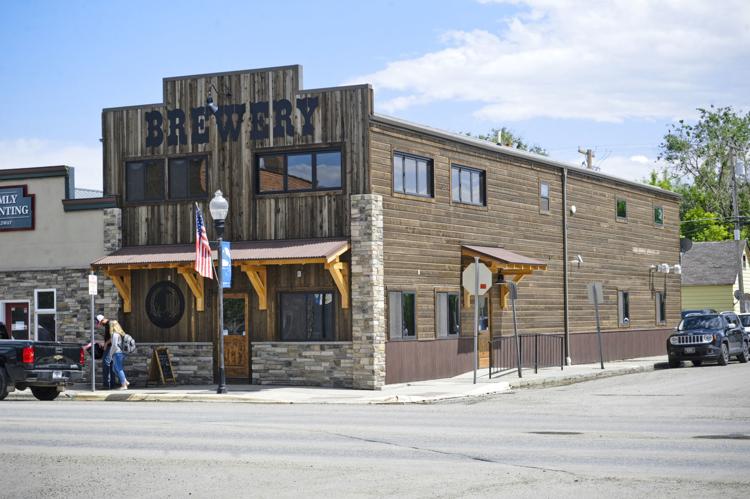 According to Fuhrman, Dixon was Townsend's original brewer. While the saloon was located in the center of town, Dixon brewed his own beer at his house and sold it at the saloon.
Fuhrman said the building on the lot was old and unusable, however they were able to salvage some of the timber for reuse.
For the design of the brewery, Fuhrman said he gave Theule Construction a few ideas but then "let them roll with it."
His favorite aspects of the brewery, beer aside, are the historical photos that adorn the walls and the second level tap room with accordion windows that give the impression of patio access.
The photo décor came about with the help of the Broadwater County Museum. Fuhrman said they were able to get historic photos of the area printed on canvas and mounted on frames.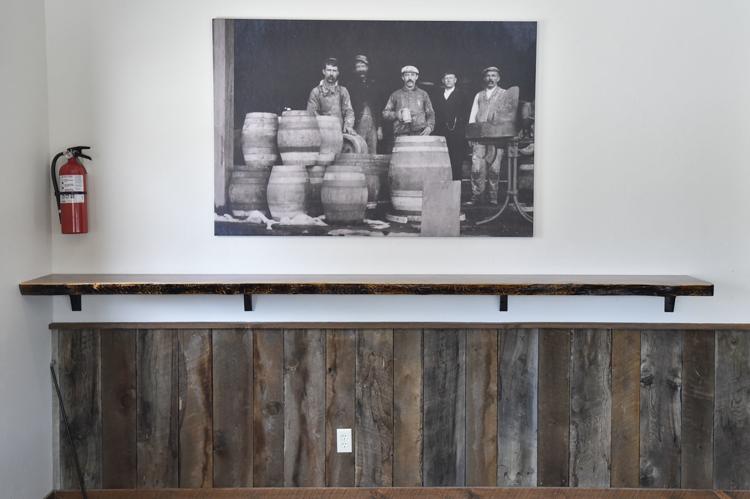 Gibbs works full-time as a physician assistant at the Community Medical Center in Missoula. She comes home on the weekends to brew.
The brewery runs a five-barrel system and Gibbs is able to brew one or two beers per week. Each batch of beer produces about 10 kegs. Fuhrman said the cold room is filled with kegs in order to keep the regular brews in stock.
While his wife is the head brewer, Fuhrman, who works remotely as an account manager for Graybar in Billings, said he is head of day-to-day operations and cleanup.
With a staff of four, the brewery has four house brews on tap: Gigi's Milkshake IPA, Big Belt Belgian Blonde, Silo Stout, and You're One in a Melon, a watermelon wheat. The house root beer also is on tap. There are three more beers in the fermenters.
There is no food on-site, however, there are packaged snacks and the brewery has partnered with Full Belli Deli and Betsy's Kitchen for pizza delivery.
Fuhrman said the community has been very receptive and the brewery has been fairly busy for being open just more than a week.