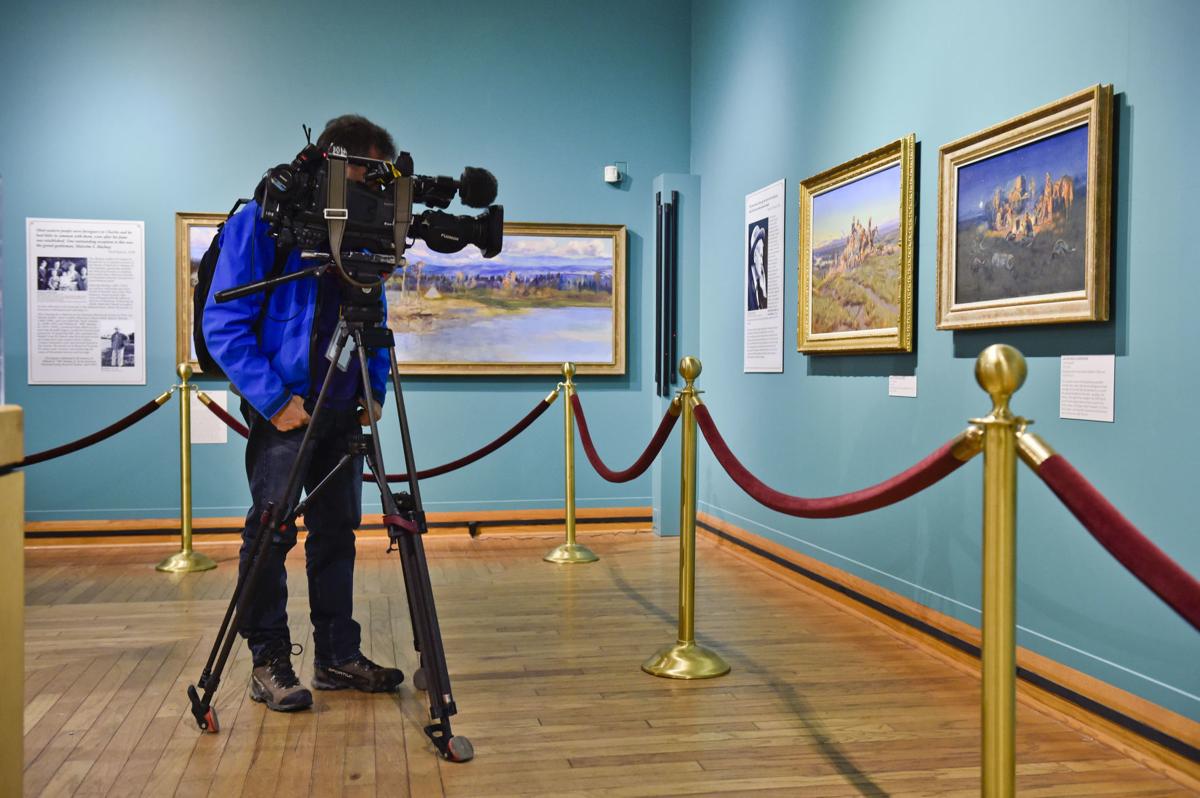 Capturing the local flavor and experience of Helena is the goal of a new marketing campaign in Seattle.
The Helena Convention and Visitors Bureau is using rollover funds made available from last year's bed tax to fund the initiative, which will pitch Helena as a tourist destination for Seattle residents. Seattle and Helena are connected by a hour-and-a-half flight via Alaska airlines.
Produced by King5 TV, an NBC affiliate in Seattle, the campaign will feature video segments, blog posts, Facebook posts and more pitching various aspects of Helena. Fly-fishing, microbrews, mountain biking, Helena's history and dining options will be major selling points. Additionally, the content will include interviews with local experts on these topics and shots of iconic Helena locations like the Downtown Walking Mall and Cathedral of St. Helena. 
"We have a direct flight with Seattle," said Convention and Visitors Bureau Director Mike Mergenthaler, who is also vice president of the Helena Area Chamber of Commerce. "That makes them a target market for us." 
The King5 team spent the past week in Helena, with Mergenthaler touring them around town. He said it is important for the team to meet Helena locals and hear their experiences. 
"People in Helena are proud of what Helena has to offer," he said. "And nobody knows Helena like the locals. Getting some of that local flavor and experience, getting some of that history, it gives ideas of what Helena is all about." 
Mergenthaler said the choice to use King5 was based on the station's influence in the Seattle market. 
"It would have been cost prohibitive for us to produce and purchase the ad space in the Seattle market," Mergenthaler said. "That is what they do as professionals and they shared examples of their work with us prior to us making the decision." 
Megan Stewart, King5's producer on the project, said Seattle is similar to Helena in that the population likes to get outdoors and explore history. Seattle also has a prominent craft beer scene. 
"It's just a quick plane trip away and they can experience a different part of the country," Stewart said. "There is a lot of crossover with that Seattle market and a place like Helena."
Stewart said fly-fishing, the gold mining history and short trip will be the angles King5 takes to sell Helena.
"We are trying to get across that it's not just a town you drive through on your way to Glacier National Park," Stewart said. "It's worth a stop on its own." 
Mergenthaler said tourism is a great way to bring more money into Helena's economy. Money spent in Helena by a tourist is money that stays in Helena. Tourists don't typically don't take any money out of whatever place they visit. 
"When tourists come they not only eat in our restaurants and buy gas, but they shop in our stores," Mergenthaler said. "A lot of our retailers rely on that. It puts money into the pockets of our locals, which goes back into the community." 
According to Mergenthaler, this project aims to improve on Helena's already strong tourism economy. 
"Helena does great with tourism, but we always try to find something new to promote Helena better," he said. "You can always do more and always do better." 
In the future, Mergenthaler hopes to do more marketing in Portland. However, this would be dependent on a direct flight from Portland to Helena. A similar campaign targeted Salt Lake City in the past.  
Mergenthaler said the Salt Lake City campaign was successful, but the success is difficult to measure. Officials consider hotel occupancy, average daily rates and increases in revenues, among other factors. 
The new project will be presented to the state's tourism advisory council as part of Helena's budget and marketing plan Monday, June 10. The Seattle marketing campaign is set to roll out in late June. 
The business news you need
With a weekly newsletter looking back at local history.