Business professionals came to Helena from all over the state last week to take part in Tribal Relations Training, a business seminar hosted by the Governor's Office of Indian Affairs.
Key advice given to the 300 attendees interested in doing businesses in Indian Country included doing homework, entering into communications with humility, and going forward with a willingness to learn.
"You really are the face and the work of it, for this state we all have the privilege of serving," Gov. Steve Bullock told the audience of state employees, educators and business representatives. "You interact with a diverse set of Montanans over the state … and with Montana's seven Native American reservations and eight federally-recognized tribal nations. The relationship between the state and the tribal nations is certainly an important one."
Bullock noted that through education and participation in events such as tribal relations training, barriers are being broken and attendees become educators.
"What you pick up from this tribal relations seminar gives you better tools to do your job," he said.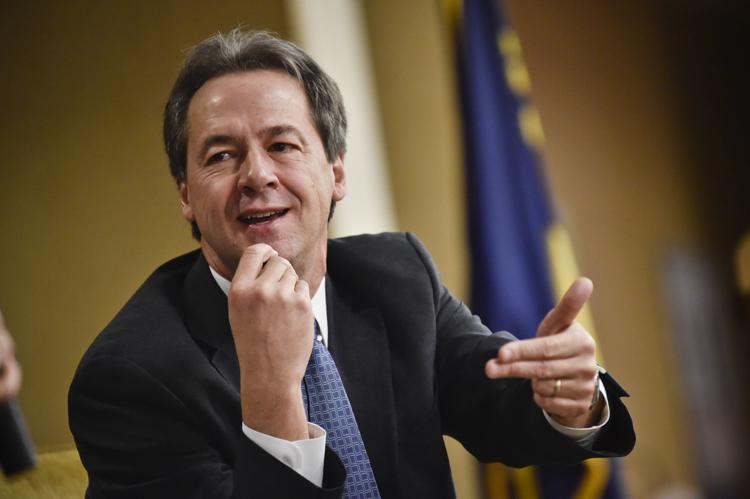 Some of his richest experiences have been on tribal reservations, Bullock said, and he encourages everyone to challenge each other and "think beyond where we've been in the past. Obtain the skills to engage in stronger understanding."
LeAnn Montes, attorney general for the Chippewa Cree Tribe on the Rocky Boy reservation, said one of the most important things to know before approaching a reservation is its history.
"Know where they are coming from," Montes said. "If you say something inappropriate to one person, you're saying it to the community. Understand where the tribe has been and where it's coming from. Each tribe is unique. It is critical to identify with them and to be culturally sensitive."
The most common mistake reservation visitors make, she said, is going to the wrong building. "Second, is leaving a message with the wrong person." Signage is lacking on reservations.
It's a misnomer that you can't do business in Indian country. She said the reservation outsources work it could do internally. By working together, ideas can be created to foster businesses on reservations.
"If businesses are looking for employees, there are many to be found on the reservation," Montes said. "But the business must come to the reservation."
Jason Smith, state director of Indian affairs for the governor's office, said the most important thing to do before conducting business on a reservation is to build a relationship with the tribal government.
"Build a relationship in an area you're familiar with," he said. "You'll feel more at home with that relationship. If you're a game warden, build a relationship with the tribal game warden."
Keep in mind, Montes said, "if you're in front of the nine leaders, you're in front of the whole community. Get there on time and be respectful."
Government programs are available
Government programs are doing their best to reach in and offer incentives to help Native Americans start and develop their own businesses. Native American Development Corp. started creating programs to help tribal businesses with government contracting.
Leonard Smith, director of NADC, said there are several programs that offer technical, marketing and funding assistance to American Indian entrepreneurs. Recently, the organization helped establish an urban Indian health clinic in Billings. The organization is looking for ways to create businesses that meet reservation needs so money flows back into the community. His organization works with the Small Business Alliance to help finance small businesses and the Small Business Development Center to guide startup businesses.
Mickey Kunary of the Blackfeet and Assiniboine tribes has one such business. Kunary looked to those organizations to help her start the Survivor's Boutique, a cancer care store in Helena. Celebrating her one year anniversary this month, Kunary's business is an example of finding a need and filling it. She is a cancer survivor who couldn't find what she needed during treatment. Now, she helps other women with their needs by providing mastectomy care products, wigs, hair treatment and compression garments. She applied for and received an Indian equity fund grant.
"It's about taking care of those who need taking care of," she said.
Cultural sensitivity is important
When seeking to work with tribal communities, you must understand what is under the surface, said Turquoise Sky Devereaux, who spoke about historical and inter-generational trauma.
Devereaux is a first-generational descendant of the Salish and Blackfeet tribes and grew up on the Flathead Indian Reservation. She graduated with her bachelor's degree in social work from the University of Montana and has experience in community organizing data analysis and dissemination pertaining to Native American student experiences, and education on historical and inter-generational trauma.
She shared stories about her father, who was sent away to "boarding school" in an attempt to assimilate the Native American culture to European–American culture. The horrors were not that long ago and people on the reservation still live with difficulties. Since he was not allowed to speak his native tongue, she was never able to learn to speak the language.
His story is not uncommon and outsiders need to be informed before they venture within the reservation.
"It's not all song, dance and food," Devereaux said. "Cultural sensitivity is key to working with tribal communities."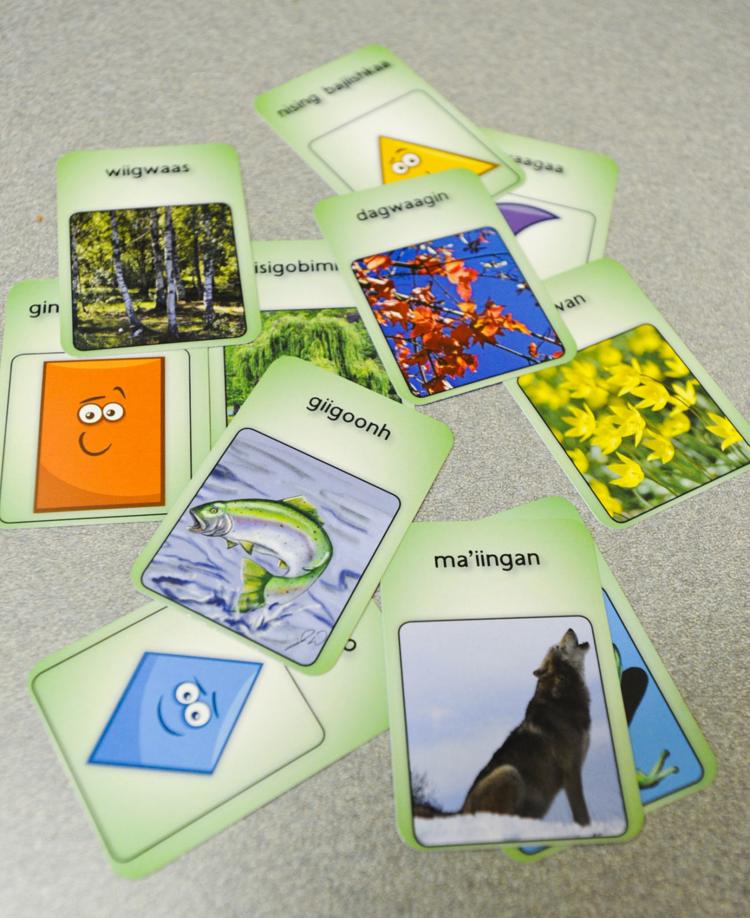 The language is important on the reservation, and schools are working to bring it back to the younger generations. In response to this need, Rebecca and Brandon Goff of St. Ignatius co-founded Native Teaching Aids. Their business is fun and games. The couple love playing board and card games and Rebecca, linguist and culture enthusiast that she is, saw a need for material development to help the native languages that were struggling to survive. She came up with the idea to create games that teach language while completing her master's degree.
"It spoke to me," she said.
She began working with the Cuts Wood School in Browning to develop games similar to Go Fish, and flash cards and phrase cards that could be played in the classroom. The idea took off and the business grew.
Now, she works with most of the area tribes, teachers and schools to develop teaching aids.
"When you're doing something good, the barriers fall away," Rebecca said of working with the tribes. "Relationship building is done face-to-face. …. They feel the passion I have for what I do."
Brandon said conversation is a big part of working with Native Americans.
"Listen more than you speak," he said. "Very often, there is a backstory."
Build strong relationships to last
"The reason we do this conference every year is to continue to strengthen the government-to-government relations," said Lt. Gov. Mike Cooney.
Cooney addressed the audience with Major Robinson, owner of Redstone Project Development and co-owner of Sage and Oats Trading Post in Helena. Robinson is Northern Cheyenne and previously was appointed by Gov. Brian Schweitzer as acting director of Indian Affairs. He was impressed with attendance.
"When I started in 2005 we didn't have turnout like this," he said. "It's not just Indians talking to Indians that's going to make this work. It's Indian education for all. This is very hopeful for me, to see this kind of turnout."
The most important takeaways from the seminar, he said, were to do your homework and come with humility and a willingness to learn.
"If you're going to Blackfeet," he said, "learn about it. Ask questions. Everybody in Montana knows somebody. Be open to a different way of doing things. Face-to-face is important."
The bottom line: Doing business with area tribes is all about the story. Listen to the story, learn the story, and be ready to create a new story.