Names and faces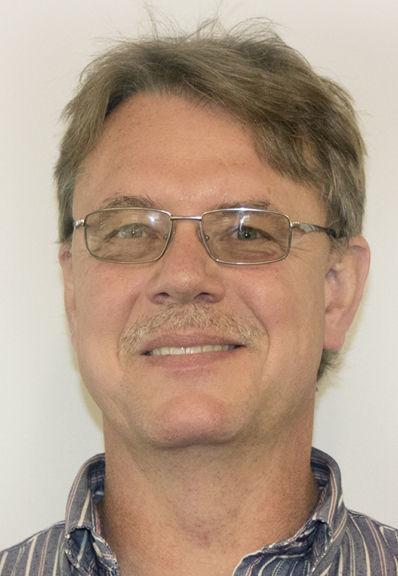 Paul Stetson, has joined Great West Engineering as part of the transportation group and will be based out of the Great Falls office. Stetson graduated in 2003 from Great Falls College-MSU with an associate's degree in design drafting. His professional experience includes six-plus years of drafting experience on MDT highway and pedestrian bridges and 15-plus years of drafting experience on vertical structures.
Shauna Longmire has joined EXIT Realty as part of its growing team of real estate sales professionals.
EXIT Realty Helena, located at 849 Great Northern Blvd., and is a member of EXIT Realty Montana's rapidly expanding network of independently owned and operated brokerages across the region.
The following individuals have completed a 16-hour ServSafe manager's certification class offered by Lewis and Clark Public Health. The class trains workers in how to store, prepare, and serve food safely to the public.
Beth Hess, The Barrister Bed & Breakfast; Jorge Barragan, Melaque Mexican Restaurant; Patrick and Layne Trammelle, Hidden Treasure Assisted Living; and Kaden Hitchens, Florence Crittenton.
News and notes
Bidding open for alcoholic beverage licenses
The Montana Department of Revenue has opened bidding for seven alcohol licenses in the state.
On-premises beer licenses are available in Helena, Bozeman, Hamilton, Belgrade and Polson. All-beverage floater licenses are available in Bozeman and Missoula.
A "floater" license allows the applicant to purchase, subject to department approval, an existing all-beverage license from an area that is above its quota for that license and move it into the area that is below quota.
Bids must be received by midnight on Oct. 18.
Bids must be submitted electronically to the department. The electronic form (Retail Alcoholic Beverage Competitive Bid Form) can be found at https://app.mt.gov/myrevenue/.
To submit a bid, the bidder must complete and submit the electronic bid form, pay a $100 processing fee plus service charges, and attach an irrevocable letter of credit from a financial institution for at least the bid amount.
Visit the department's website at MTRevenue.gov or contact our call center at 406-444-6900 for more information including the minimum bid amount for each license.
Awards and honors
LCPH employees honored at conference
Five employees of Lewis and Clark Public Health were honored in September at the joint annual conference of the Montana Public Health and Environmental Health associations. They were nominated for the awards by LCPH colleagues and other county officials and partners.

Brett Lloyd, emergency preparedness specialist at LCPH, was honored with an Exemplary Service Award from MPHA for "quite simply revolutionizing the public health emergency preparedness program." He was specifically cited for his leadership, knowledge, dedication, and organizational and collaborative skills.

You have free articles remaining.
Jennifer McBroom, coordinator of the county Water Quality Protection District, received a Distinguished Service Award for her outstanding contribution to the field of environmental health. In a letter of nomination, County Commissioner Susan Good Geise applauded McBroom for her "rare skill set," a combination of professionalism and friendliness.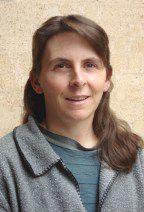 Laura Hendley, a registered sanitarian at LCPH, received the Donald E. Pizzini Outstanding Achievement Award for almost 18 years of contributions to the field of environmental health. Hendley conducts pool, spa, and other inspections for the department.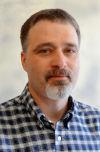 Frank Preskar, environmental health program manager, was awarded a certificate of recognition by MEHA for going "above and beyond his normal duties to provide excellence in customer service" and for having a "can-do attitude."

Franchesca Talbot, registered sanitarian, received a certificate of recognition from MEHA for going "out of her way to assist with questions and share resources to help her team achieve success." Though relatively new to the field of environmental health, she has been willing to "take on new tasks and responsibilities with enthusiasm," her nomination said.
RMCU named one of best to workplaces
Rocky Mountain Credit Union has been named one of the 2019 Best Credit Unions to Work For. The award is given by Credit Union Journal to identify credit unions that have excelled in creating quality workplaces for employees.
This survey and awards program are designed to identify, recognize and honor the best credit unions. The 2019 list is made up of 50 credit unions. The full Best Credit Unions to Work For list is featured at CUJournal.com.
Founded on December 1940, in Montana's state capitol, RMCU was created to offer an alternative to traditional banking. Originally named the State Capital Employees Credit Union, RMCU moved to a community charter in the 1980s and its name was changed. 
RMCU is a not-for-profit financial institution owned by their members and has branches in Helena, Bozeman, Belgrade and Butte.
Agent honored for commitment to quality education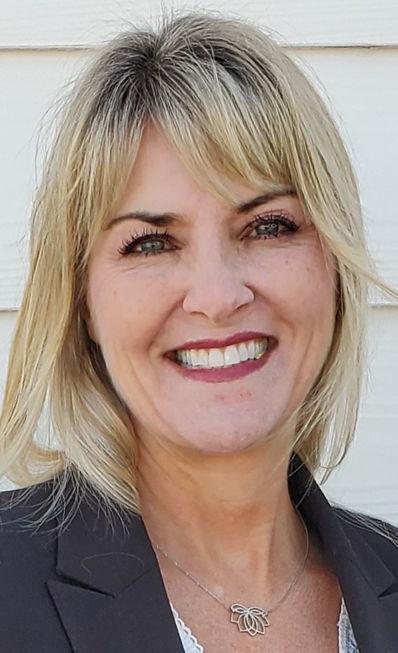 Kristy Longfellow, CIC of Hobson Insurance in Hobson Montana was recently recognized for professional leadership and advanced knowledge by the Society of Certified Insurance Counselors, a leading national insurance professional organization.
Longfellow was awarded a certificate marking more than 15 years of participation as a designated CIC, which requires annual completion of advanced education and training.
Longfellow's ongoing allegiance and support of the CIC Program is a testament to the value she places on "real world" education and customer satisfaction. 
The Society of CIC is a not-for-profit organization of The National Alliance for Insurance Education & Research.
Longfellow is vice president of Hobson Insurance and in charge of marketing national program business in 48 states.
Guidelines
The IR welcomes reports of hiring, promotions, awards, recognition, learning opportunities and other news from local companies and nonprofits. We accept press releases and photos (digital images at 300 dpi or more are preferred). Email your information to irstaff@helenair.com.
There is no charge for items appearing in the Business Briefcase. Items are run on a space-available basis, and we reserve the right to edit and use information as we see fit.
The deadline is noon Tuesday to be considered for publication the following Sunday.