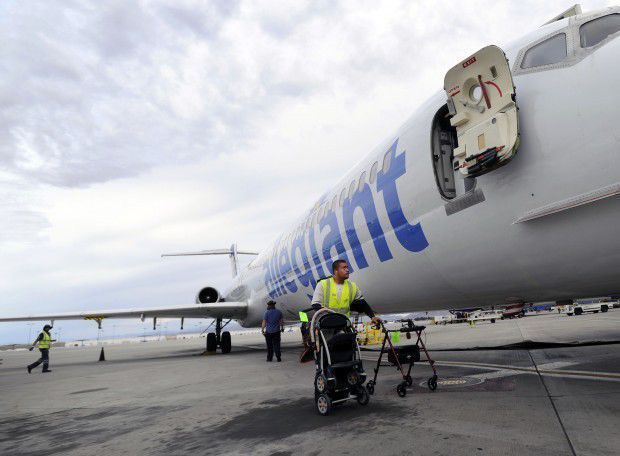 Beginning in May, Allegiant Air will begin offering direct flights between Bozeman and Nashville, Tennessee, as part of the air service's seasonal offerings. 
The direct flights will begin May 21 and will feature introductory one-way fares as low as $66. As part of Allegiant's expansion, the airport in Sioux Falls, South Dakota will also offer the direct Nashville flight. 
"There is a lot of leisure demand for cities that are regional destinations, and this route expansion will address some of that need," said Drew Wells, Allegiant vice president of planning and revenue, in a statement.
The expanded offerings — Allegiant announced 44 new non-stop flights on Tuesday — is part of the discount airline's stated goal of "connecting leisure travelers in underserved cities to popular destinations around the country."
You have free articles remaining.
Bozeman has the state's busiest airport and much of the traffic it receives is tourism-based. In contrast, the Billings airport has marketed itself as the state's business hub and much of the travel through the airport is business related. 
Late last month, the Billings airport announced American Airlines would begin offering direct flights to Dallas from Billings in April. The announcement was the result of lobbying on the part of Billings' business community to expand American's service. 
And keeping an eye on the tourism market, the Billings airport also announced in December that Alaska Airlines would begin offering for the summer a second daily flight to Portland, Oregon, and start using a larger plane for its daily flights to Seattle in May. 
---
Photos: Flight camp teaches cancer survivors in Bozeman