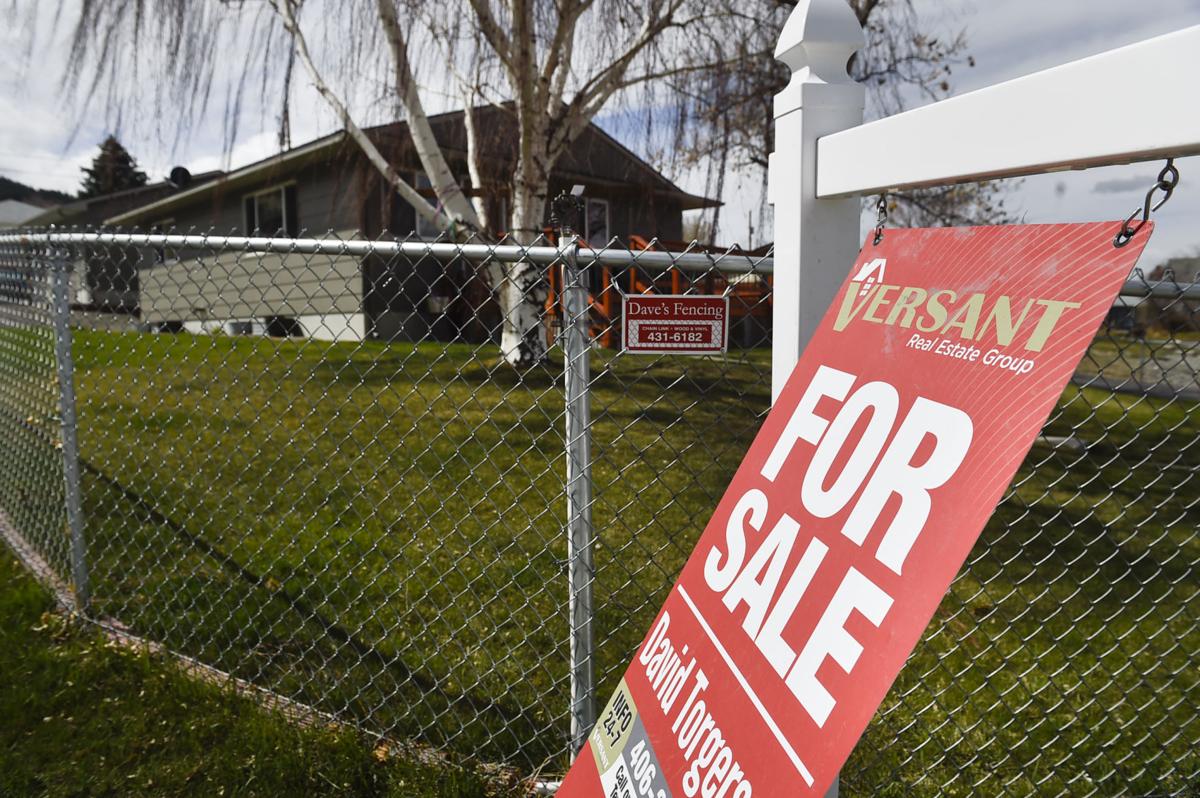 Just about as fast as Helena-area homes are being listed for sale, those priced right are quickly getting buyers' attention.
Nearly 41 percent of the 349 homes listed in early April through the Helena Multiple Listing Service (MLS) are under contract, according to Shaun Moore, an appraiser with the Moore Appraisal Firm in Helena that was founded by Jack B. Moore in 1965. Two sons, including Shaun, a daughter and a grandson are continuing the family business that serves area communities.
The percentage of total homes in the process of being sold is the highest that Shaun Moore said he's seen in a long time.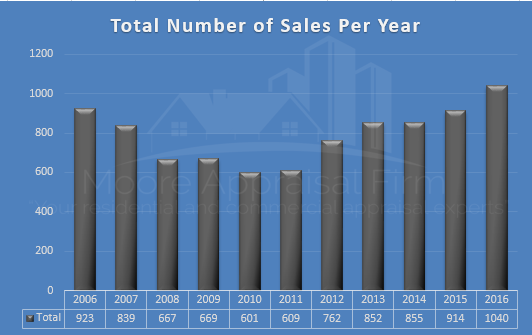 He calls it a seller's market because there aren't enough homes for sale. When those homes under contract are removed from the total, only 206 remained for buyers to choose from.
The Moore Appraisal Firm's data come from an area extending from the base of MacDonald Pass on the west to Canyon Ferry Lake on the east. The North Hills and Clancy on the south complete the boundary.
Sellers wondering how long they'll wait for a deal can plan on an average of 94 days, according to data as of April 3. On April 11, 2016, a sale took an average of 153 days.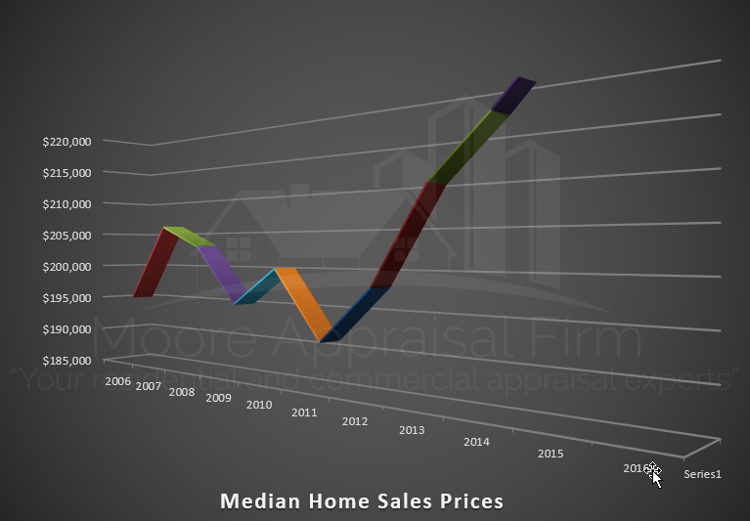 The data uses the median price, which is the number in the middle of the high and low prices, when evaluating changes in what buyers are willing to pay. The median price as of April 3 for homes under contract was $259,900, compared to $244,900 a year ago, a little more than 6 percent greater than a year ago.
"Inventory's way down right now," said Mark Stahly, broker/owner of Big Sky Brokers in Helena, who grew up in Helena and has been selling real estate full-time here since 1997.
"This time of year inventory's usually down some, but the demand's really high and the inventory is lower than usual right now," he added.
Homes that are priced correctly are "flying off the shelf," he said. "We're seeing multiple offers."
"If you're overpriced, you're not going to sell as fast," Stahly added.
The price range that a home is in also affects the attention that buyers give it. Those priced at $400,000 and greater sell at a slower pace than homes costing less, he said.
"A lot of people that are in that price range will end up building to get what they want," he offered.
"It's a smaller part of the market. There's not as many buyers in that price range, but there's a fair amount of listings," he explained.
"Back in the day when bigger was better, there were a lot of nice big, homes built," he said of those built from about 2000 to perhaps 2006. "And now a lot of those homes are on the market and there's not as much demand for them."
Larger homes that were built on acreage in the Helena Valley and recreational properties on the lake also became less popular when prices fell but have not yet fully recovered.
In a 20-mile radius from Helena, there were 451 homes on the market as of mid-April, according to an MLS report.
The mid-April MLS data also showed that while one home sold after one day on the market and another had been for sale for 1,449 days, the median was 67 days and the median home list price was $289,000.
National real estate forecasters look for the trend in appreciating property values to increase this year, he said, adding "I think we're still on an upward trend in terms of prices."
"It's hard to find an average sized home for under $200,000 anymore. And that kind of feels like the last boom to me because that was the price point, where you couldn't get under $200,000."
"So if you want a 2,000-square-foot minimum, three bedroom with a double garage, you're pretty much going to be over $200,000," he continued.
"You're hard-pressed to find your average house for under $200,000."
Homes in the mid-$200,000 range and those up to and in the $300,000 bracket are selling. Sales for homes in the $300,000 range were slow until about three years ago, he noted.
There's less big money from out-of-state, which contributes to the stability of the Helena market compared to other Montana cities, Stahley said, noting that perhaps the large government workforce helps local real estate prices avoid drastic swings.
Real estate is local yet Andy Onushco, a broker/Realtor with Keller Williams Capital Realty in Helena, sees regional pressures helping to shape the market.
Onushco, who has been an investor in real estate for more than 20 years and licensed to sell for seven years, said "If you look at the regional market, Helena's really looking like a bargain for somebody in Seattle or Denver or Las Vegas, even Boise these days. Our market's been a little sleepier, and historically we lag behind the national trends."
"If someone has a half of a million dollar condo in Seattle, they can buy a very nice home in Helena for less than that, upgrade their housing and still have some money left in their pocket. A lot of those people are telecommuters and just need a strong Internet connection and they can work remotely for a job somewhere else," he said. 
"Regionally we're still considered affordable, even compared to Bozeman," Onushco said.
He, like Stahly, sees the local economy's reliance on government workers playing a role in real estate prices.
"Since our local economy is more stable, that makes our housing market more stable," he explained.
But the shortage of homes available for buyers leads Onushco to conclude "Now's a great time to list your house because we have plenty of buyers but there aren't that many sellers."
Home prices have risen above the peak before they declined in 2009 and 2010, Onushco said, noting that properties that are priced accurately seem to be going under contract in less than a month.
"Right now, anything under $220,000 is selling very quickly. And there seems to be a lot of demand for affordable homes," he said. 
"We are starting to see multiple offers and some bidding," Onushco said, and he explained this too is a result of a large number of buyers and a low inventory of homes on the market.
Technology has changed the way real estate is marketed and given buyers more freedom.
People find out what's for sale sooner now than they used to because they can go online to almost any real estate website and see what's there, said Stahly.
"Technology is impacting our business and how we operate just like it is every other business," said Onushco, who leads a team at Keller-Williams of three agents who help buyers while he focuses on marketing properties.
And with a few keystrokes and the click of a computer mouse, Onushco begins an online three-dimensional tour of a house.
"You can show a home without ever setting foot inside," he said as he demonstrated an online virtual tour.
This type of technology is less disruptive for a homeowner than in-person showings, and it also allows a potential buyer to better gauge interest in a property, Onushco explained.
"Digital signature and online tours and walk-throughs, those things are really changing the nature of our business," he said. 
Onushco is a fan of the city's older properties and owns three that date to before the turn of the century.
"Helena's really a gem with all of this local history. And some of the architecture here is really classic," he said. 
"Feeling that much history when you walk into a place, when you walk into a home, it just gives you a real connection to the town, to the place. You feel like you're part of history today, of something that dates back over 100 years. It's one of the things that makes Helena special," he said. 
An 1896 mansion, complete with third-floor ballroom, in the city's mansion district can be purchased for roughly $650,000, Onushco said.
A smaller mansion, perhaps not inside the mansion district, could be purchased for $350,000, he added.
There can be challenges adapting a historic home to a modern lifestyle. Wardrobes can exceed closet space and the kitchen may not offer the open floor plan that's now popular.
"Nevertheless, these houses have withstood the test of time," Onushco said, "and have a real majestic feel to them."
The business news you need
With a weekly newsletter looking back at local history.