New York (AP) — Stocks resumed falling in early trading on Wall Street Thursday as layoffs remain stubbornly high across the country and Congr…
Here's how alternative assets can fit into your portfolio.
PENINSULAR MALAYSIA (AP) — An invisible workforce of millions of laborers from some of the poorest corners of Asia toil in the palm oil indust…
PENINSULAR MALAYSIA (AP) — Jum's words tumble out over the phone, his voice growing ever more frantic.
LONDON (AP) — Britain bungled its response to the coronavirus the first time around. Now many scientists fear it's about to do it again.
In normal times, food trends often started in restaurants, with top chefs. Maybe they got written up in food magazines or blogs. After some ti…
LONDON (AP) — Facebook's long-awaited oversight board that will act as a referee on whether specific content is allowed on the tech giant's pl…
WASHINGTON (AP) — The number of people seeking U.S. unemployment aid rose slightly last week to 870,000, a historically high figure that shows…
You don't have to lose your money to the IRS!
Pooled investment vehicles aren't superior on every dimension.
In some cases, contributing to a 401(k) can be costly.
ANKARA, Turkey (AP) — Turkey's Central Bank raised its benchmark interest rate by 2 percentage points on Thursday, its first hike in two years…
MOSCOW — Russian health officials have reported 6,595 new coronavirus cases, the highest daily surge since July.
Too many IPO-focused investors don't take these factors into account when valuing a new initial public offering as a potential investment.
Underestimating this could permanently derail your retirement plans.
LONDON (AP) — Britain's treasury chief on Thursday announced a new income support program for workers hurt by the coronavirus pandemic as the …
Will you also be taxed on your benefits?
Is a 401(k) the answer to your financial troubles this year?
Index funds are an easy way to invest -- but they're not for everyone.
BERLIN (AP) — A German court has ruled that former Volkswagen CEO Martin Winterkorn must face trial on a second set of charges in the company'…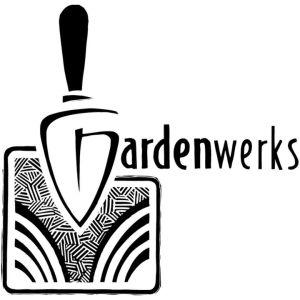 Marysville House Historic Bar & Steak House
LONDON (AP) — Two firms developing COVID-19 vaccines say pharmaceutical companies are trying to give the public as much information as possibl…
Here are a bunch of exchange-traded funds with above-average growth rates. See which ones most inspire your confidence.
It's time to get serious about retirement.
Don't overreact to the Presidential election and consider these strategies to navigate volatility.
NEW YORK (AP) — Sir Harold Evans, the charismatic publisher, author and muckraker who was a bold-faced name for decades for exposing wrongdoin…
Get moving and claim your money now.
Could they help you cut costs?