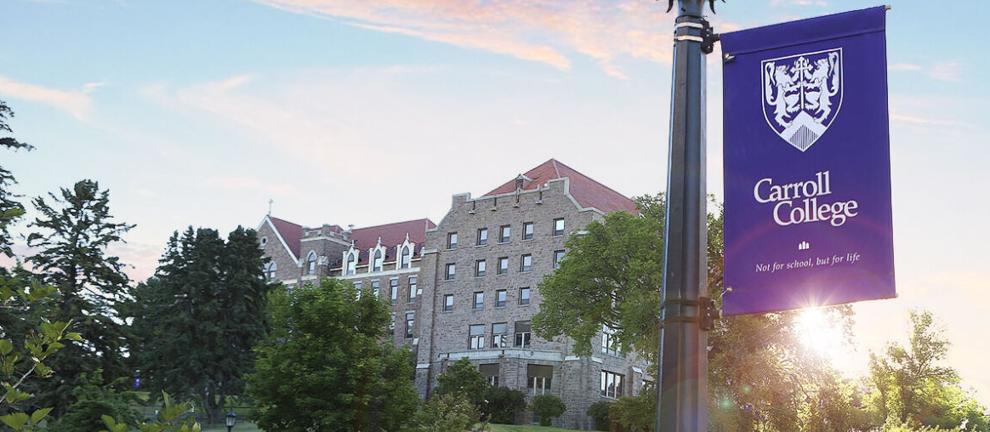 Those who step into the field of social work — who willingly intertwine themselves in complex social issues with a desire to bridge the gap between problems and solutions — are not lacking in courage. 
Each Master of Social Work student at Carroll College has a distinctive "why" for their pursuit of a graduate-level social work degree. Check out this photo gallery to hear their stories, in their own words, giving a glimpse of their reverence for both the field and their neighbors in Helena.
Salina Ernst
I completed my Bachelor of Arts in sociology with a focus in medical care in 2018, and I knew I was not ready to stop there. I needed a license to go forward with my passion. I kept praying for the door to open that was right for me and my family. Carroll College's Master of Social Work program opened what I had been praying for and allowed me to take the next step in my educational and professional journey.
Learning to navigate systems, organizations, advocate and get appropriate medical care for my own family members that had medical and mental health needs and were falling through the cracks taught me how hard social services can be to get. It was a full-time job for me. It also showed me how much marginalization happens without people knowing it is happening. How many people who don't have just the bare minimum — transportation, housing, food, clean clothing — typically aren't heard and fall through the cracks? I want to be there to listen to someone's personal story that has just been told or listened to for the first time, help them understand their trauma and reaction to it within their body, and support them with their mental health or substance abuse disorders by walking next to them, giving them tools and ultimately allowing them to utilize those tools along their journey and allowing them to find their true version of self and independence.
Sophia (Ruah) Ferst
I am a current student of the program and will complete my degree in the spring of 2023. I am also an alumni of Carroll College's undergraduate program. I am part of the inaugural class in the MSW program, and I am studying clinical social work.
My area of interest is in working with adults with mental illness. As part of the program, we are given the opportunity to do a practicum in any number of organizations in our hometown. I am honored to be doing my practicum at a local women's shelter. They graciously offered me a position in care management on behalf of the shelter clients. I took on this position and have been working one on one with women in our Helena community who have experienced domestic violence, stalking and/or sexual assault. 
I am deeply motivated by a passion to help others not just survive, but find ways to thrive and overcome mental illness. I am also interested in brain chemistry and how neurobiology so closely affects our body and health. I intend to finish my education with a doctorate in psychology and felt that a master's in social work with a clinical focus was the perfect steppingstone to the next step in my education. As an MSW, I am able to effect change in my community and advocate for justice.
I am in Carroll's first Social Work cohort — currently in the second semester of my first year. Our focus lies in our practicum or internships. My focus is to become a therapist. My first practicum has been at an elementary school with the CSCT (Comprehensive School and Community Treatment) program, and soon, I'll also be at a preschool. Next year my practicum will be more focused on what kind of clinician I want to be.
In my last year of undergrad, I wrote my capstone on how authors represent trauma in their characters in literature. This research and study were so fascinating to me that I wanted to continue studying it. After graduation, I started working at a children's hospital to gain experience in the field as I searched for post-graduate schools. I was looking for an LCPC (Licensed Clinical Professional Counselor) program. However, when Carroll announced their Social Work program, I decided it would be the perfect fit for me.
Holly Mook
I am a current student in the Master of Social Work program at Carroll College. The program has a clinical focus, which is why I chose to apply and attend. My ultimate goal after graduation is to obtain credentials as a Licensed Clinical Social Worker.
I have a bachelor's in psychology, am a Licensed Addiction Counselor and have always been attracted to working in the human services field. I consider myself a lifelong learner and have always wanted to expand my skills and become a Licensed Clinical Social Worker. When Carroll College started the program this past fall, I knew it was time to pursue the degree and follow my deeper purpose.
In my previous position, I saw a growing need for social workers in Montana, as more and more children and families were being impacted by behavioral health challenges and other serious social issues. I had become very familiar with the Adverse Childhood Experiences study and how these experiences impact mental and physical health. I understand the importance of trauma-informed care, policies and procedures to support those impacted by trauma, and the ripple effect trauma has. Carroll's program is rooted in the principles and methods of culturally competent trauma-informed care, integrated care and evidence-based practice.
I felt that my education, work experience and professional development aligned with what Carroll's Master of Social Work program offers. For me, it's not just about another credential, it's about providing resilience-focused care, evidenced-based/promising practice and professionalism to those I serve and will serve. 
Laurie Sweeney
I was an accountant for 30 years. I got involved in our local (Lewistown) recovery community in 2015 and then worked part time for a national advocacy organization. Recovery became my passion. And more specifically, advocating for more services and better treatment for people in, or seeking, recovery. 
When I went back to school in 2017 to study addiction counseling, I had no intention of becoming a clinician; I just wanted the education. At some point, I realized that as a clinician I could better effect change on the recovery side of the continuum of care that includes prevention, treatment and recovery. However, once I became a clinician, I realized I was still very limited in what I could treat — so I decided to get a master's.
I figured my choices were mental health counseling or social work. Because social work is an advocacy degree, that was my choice. I looked at a lot of schools and decided on Carroll because it was a brand-new program. I like getting in on the ground floor, and they have a fantastic reputation. 
I currently work in a community health center as a licensed addiction counselor, and I have had the opportunity to advocate in a variety of ways for people who are commonly oppressed. 
For more information on Carroll College and these and other degree programs, visit Carroll.edu.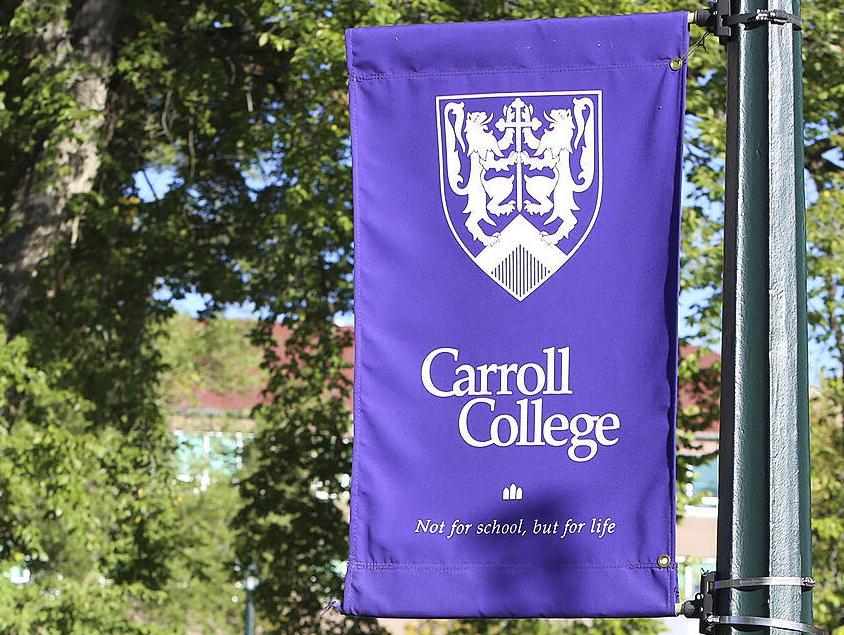 ---
This content was produced by Brand Ave. Studios. The news and editorial departments had no role in its creation or display. Brand Ave. Studios connects advertisers with a targeted audience through compelling content programs, from concept to production and distribution. For more information contact sales@brandavestudios.com.