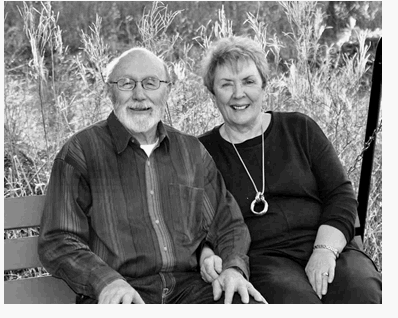 Lewises celebrate 50th
Larry Lewis and Karen Hagen were married at St. John's Lutheran Church on March 14, 1969. They recently celebrated their 50th wedding anniversary at a dinner party at The Brewhouse hosted by their three children. Special guests were Karen's mother, Esther Hagen, and Gary and Karen Johnson, who were also present at their wedding 50 years ago.
Larry and Karen raised their family in Helena. Larry worked for the U.S. Forest Service and Karen spent over 25 years working in the administration offices of the Helena Public Schools. After retirement, the couple became involved in the antiques business and has enjoyed traveling around the country looking for unique items and participating in antiques shows around the area. In addition to antiques, they enjoy their home, church, hobbies and family.
Larry and Karen have been blessed with a great family, which includes daughter Kellie Goodwin McBride (Peter), their six children and three grandchildren; son Scott Lewis (Carmen Bensink) and their son; and daughter Heather McNeil (RJ) and their four children.
Be the first to know
Get local news delivered to your inbox!