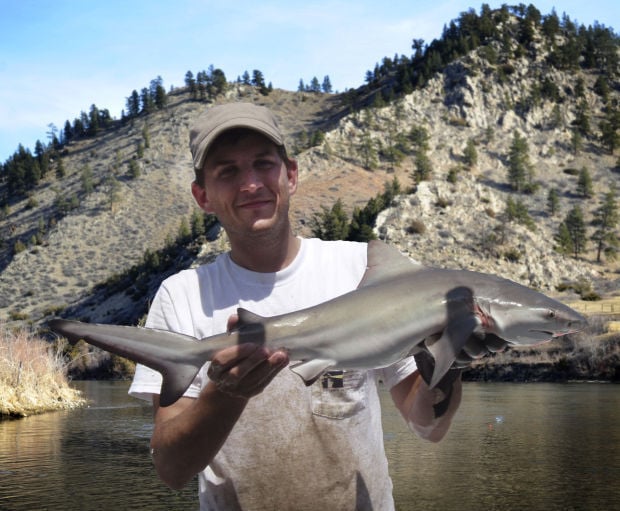 Word of an unlikely catch in the Missouri River is sending shockwaves through the angling community.
The fisherman, who asked to remain anonymous, was casting a streamer when after a couple of quick strips of the line, something ferociously attacked from the depths and raced upstream.
"I was just hanging on," he said as they gave chase in a drift boat. "I thought I hooked into a world record brown."
But the fish fought like no trout the angler had ever felt on the end of his rod. Finally after two hours, he was able to start inching line back onto the reel.
"I kept looking to see the flash of a tail, but when he finally came to the surface, I couldn't believe it," he said.
A bull shark, the first ever recorded in Montana, was solidly hooked in the corner of the mouth. The angler and a friend managed to wrestle the beast into the boat.
"We've been getting reports for years of disappearing livestock in that stretch," said a Montana Fish, Wildlife and Parks fisheries biologist. "I guess this explains it."
The female shark was pregnant, indicating a breeding population unknown to science but likely trapped in the stretch between Holter Dam and Great Falls long before dams were built, she said.
"Either that or it flew here, which I'm fairly confident sharks can't do," she added.
As word spread, anglers flocked to Craig on Monday.
"It's been great for business," said one fishing shop owner. "The choice fly has been the white pelican on a slow retrieve, but they're catching a few on beaver patterns with a sinking leader."
Note: Lest readers believe this is a legitimate news story, it's not. It was an April Fool's joke for April Fool's Day 2015.