HELENA -- The season's first girls crosstown basketball game, Tuesday at 7:30 p.m. in The Jungle, promises to be a real doozy. Both teams are undefeated – which is believed to be a first in the 44-year history of the series. Helena High sits atop the 406mtsports rankings, and Capital is currently No. 3 in the poll.
This week's 5 Questions subjects are a couple of versatile seniors -- CHS' Taylor Sullivan and Kamden Hilborn of the Bengals. Sullivan is a 6-foot-3 post, while Hilborn is a 5-7 point guard.
The two girls played hoops together on the eighth-grade Helena Heat travel team, and last summer they spent two weeks traveling together with the Northwest Blazers. They are good friends away from the court, "Except for two days a year," quipped Sullivan.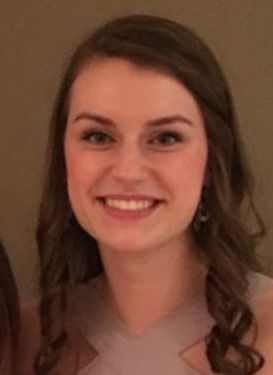 Taylor Sullivan, who last month committed to play for the U.S. West Point Army Academy, was selected to the 2017 all-state team and the IR's all-area girls basketball team. Sullivan averaged 11.1 points and 6.8 rebounds per game last year, which ranked No. 9 and No. 7 in the AA, respectively. She also led the state with a school-record 46 blocked shots.
One of her best games was a 22-point outburst in a 70-53 win over Missoula Big Sky.
This winter, Sullivan is currently scoring at a 10.3 ppg clip -- she's led the team in scoring five times, netting a high of 17 points versus Dillon -- with an average of 6.1 boards a game. She's No. 2 in the state with a .595 field goal percentage (33-for-57), and 21 blocked shots.
Sullivan is on pace to graduate from CHS with 10 varsity letters; four in basketball, three in volleyball, two in track & field, and one in tennis.
As a junior spiker for the Bruins, she led the team during the 2016 regular season with 69 blocks. With the track team last spring, Sullivan won the high jump in a dual meet with Sentinel, clearing 4 feet 10 inches.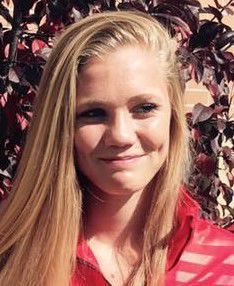 Kamden Hilborn is on pace to tie HHS' record of 12 varsity letters, which is shared by Kelsey Williams, Callie Kanthack and Shanna Floerchinger.
On the hardcourt as a junior last year she helped the Bengals to their first state hoops championship in 20 years. She was selected first team all-state hoops as a sophomore and junior, and was chosen the 2017 AA Tournament MVP.
Hilborn averaged 10.1 points per game, and led the AA with 4.8 assists per game and 63 steals. This season she's scoring 10.7 ppg, and is No. 1 the AA with 5.29 assists per game and 36 steals.
On the soccer pitch, she helped HHS to two state championships (2015, 2017), and was twice selected to the all-state team. Montana's 2016 Player of the Year, Hilborn was a two-time IR Player of the Year as well.
As a pole vaulter, she was a 2016 J.O. all-American, and is a three-time all-stater for the Bengals. Hilborn also competes in four other events with HHS' track & field team.
1. Who has had the most influence on your athletic career, and how so?
Sullivan: My dad, Bob Smith, and Tim McMahon. Dad taught me the basic fundamentals and would always shoot with me in the backyard or the gym. And Tim was my travel coach growing up. Over the years he has been a mentor, giving me tips before big games and instilling confidence in myself.
Hilborn: Tony Kloker has had a huge impact on my basketball ever since third grade, and George Harper and Doug LeBrun really believed in me from a super-young age. Also, all of my high school coaches, and of course my parents (Bryan and Kellie) have always been my biggest supporters and pushed me to be my best.
2. What is your GPA, your favorite subject and favorite teacher?
Hilborn: 4.0. Mrs. (Keri) Upham, she taught sophomore math, which is not my favorite thing to do, but she's still a homie. My favorite subject is English
Sullivan: My GPA is 3.98, and Mr. (Dennis) Peterson. He's been my math teacher for three years and does a lot more than just teach calculus. He's taught me many life lessons and prepared me greatly for college. Mr. Peterson is the type of teacher that cares more about his students than the grades we get on a test. He's constantly asking what's going on in my life.
3. Which part of basketball do you like playing the most, offense or defense?
Sullivan: This is a tough question because obviously everybody likes to score. However I would have to say my favorite is probably defense, because it's much more controllable than offense. You can't control if you miss an easy layup, but you can control how much effort you put into stopping a girl from scoring. Or for being perfect in fundamentals of team defense … you're constantly trusting your teammates that everyone will do their job. Also, who doesn't love blocking shots?
Hilborn: There's something about a big defensive play or steal that makes defense really fun. Especially when the team as a whole is playing solid defense, I feel like that's a big statement for a team.
4. What are some of your hobbies away from sports? Any summertime activities?
Hilborn: Boating, hiking, hanging with friends. Most of the summers I'm away with travel ball or pole vault, so this is my first really "free" summer.
Sullivan: Hunting, fishing, hiking, camping, boating and hanging out with friends.
5. Can you relate the highlights of your crosstown hoops experiences, either individually or team-wise?
Sullivan: The highlights are the amount of people in the crowd that come out to support such a big rivalry each year. There's obviously a lot of hype that comes with it being crosstown, but it's really just another basketball game and it's a pretty incredible experience.
Hilborn: Jamie's (Pickens) freshman year (2016), it was a tight game and she was inbounding the ball and chucked it off the backboard … that was a good one. The ref called it out of bounds and we ended up pulling out the win, but we still give her crap about it.