A handful of Montana's smallest rural schools lost out on a federal grant after changes required schools to go through a cumbersome application process. 
"We had never, in all the time I'd been involved with school boards, had to fill out an application to receive the grant funds," said Jeana Bliss, the district clerk for Sand Springs Elementary, a schoolhouse tucked between Winnett and Jordan in Garfield County. 
Sand Springs is one of seven Montana schools that missed out on the money, according to the Montana Small Schools Alliance, for reasons like administrative turnover that left positions vacant during the summer — or in Bliss' case, fighting a historic wildfire threatening her family ranch.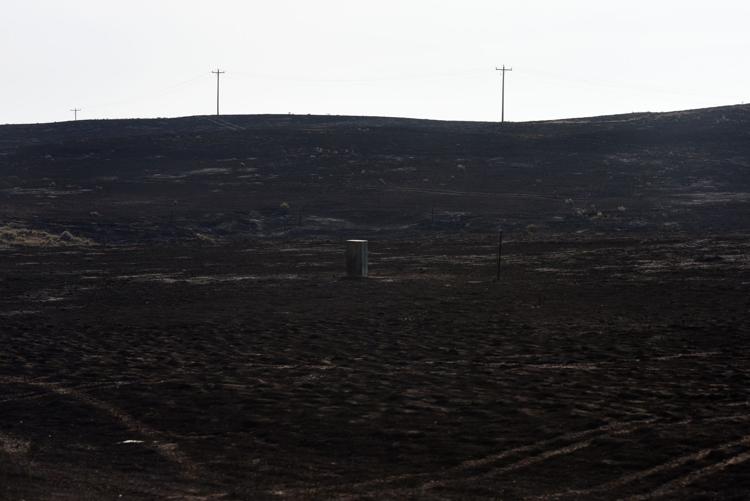 The grant, which is distributed on an automatic formula basis, had brought in $20,000 for Sand Springs over a two-year cycle. The district usually used it to beef up technology or make special additions to the regular curriculum. 
In the 2016 financial year, more than 300 Montana schools raked in about $5.2 million from the grant program.
Even in a state full of small, rural schools, districts like Sand Springs stand out. The school hasn't had a larger enrollment than seven students over the past 10 years. Such schools have minimal administration, which can make meeting paperwork requirements challenging. 
Bliss, who has worked with school boards since 2001, readily admits, "I'm a ranchwoman."
She scraped together time to work on the grant application just before its deadline, but wasn't able to complete it.
This year's changes were instituted by new Secretary of Education Betsy DeVos' administration. After about 20 percent of eligible schools nationwide didn't meet an initial June 30 deadline, the Department of Education offered an extension until July 28. 
According to federal statistics, more than 50 Montana schools eligible for the grant hadn't applied by July 21, a week after the application process was extended. 
Almost 900 eligible districts nationwide hadn't applied by that date — about 20 percent of eligible schools.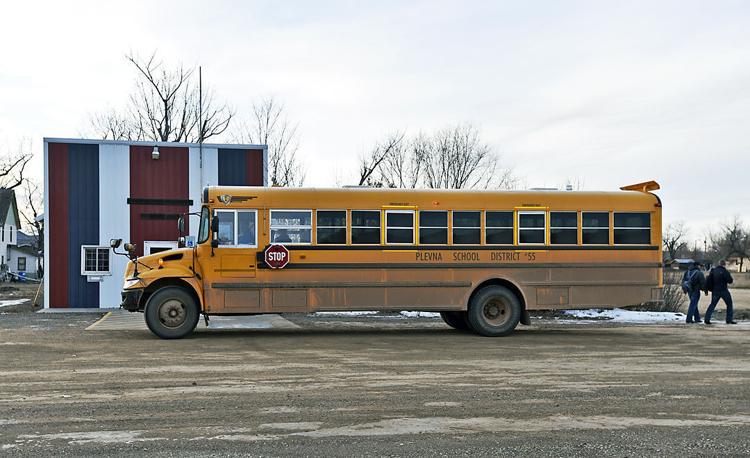 Previously, schools had to go to a government website to request the funds, which Plevna Superintendent Jule Walker called a "fairly striaghtforward" process.
The new application includes rounding up multiple government identification numbers, using several government web portals and providing a narrative for how money was used. 
"It was extremely tedious," said Walker, who runs a roughly 80-student district and recently represented a region spanning from Montana to California for a national superintendents organization. 
In notices sent about about the original application deadline, which opened May 2, better communication was cited as the reason for the application process.
"The new, annual application process ensures that all SRSA grantee contact information will be updated at least yearly, thereby enabling the Department to communicate more efficiently and effectively with grantee LEAs," the release reads.
The department did not immediately respond to questions from the Gazette on Thursday. 
'Bureaucratic red tape'
Democratic Sen. Jon Tester sent a letter to DeVos on Wednesday, saying that Montana school administrators had complained about the new process being a time-consuming hassle. The letter included questions about how and why the new application process was instituted. 
"In an era where Montana's public school budgets are tighter than ever, our rural schools cannot afford to have even one dollar from these grants threatened by trival bureaucratic red tape," the letter says. 
Walker and Rick Duncan, the superintendent at Powell County High School, raised the issue with Tester, Republican Sen. Steve Daines, and Republican Rep. Greg Gianforte's staff in Washington, D.C.
"We're not really sure why or how the process changed," said Duncan, who got the application in. "It was extremely cumbersome."
He wasn't buying the feds' communication reasoning. 
"If they've got something to say, we're there," said Duncan, who is also the federal relations coordinator for the Montana Association of School Superintendents. "If anything, this enhanced the lack of communication."
"I'm like, 'are you kidding me?'" Walker said, recalling her reaction to the notice's communication reasoning.
Powell County High used the roughly $14,000 it got per year on technology and curriculum. The district serves nearly 200 students, well within the feds' 600-student definition for small schools but not particularly small for Montana — its administrative staff dwarfs schools like Sand Springs.  
"They do not have the personnel or the time, really, to go through this," Duncan said.
Walker fears that the application process could be an effort to weed out schools and reduce or eliminate the grant. When asked if she sees how schools could have struggled with the application this year, she said, "I absolutely get it."