Montana's Legislature met not once, but twice this year.
The regular session was marked by an infrastructure deal that fell apart at the last minute, and a special session was held later in the year to address an anticipated $227 million shortfall because of budgeting based on bad revenue predictions.
When the regular session adjourned this spring, the biggest story was the failure to pass an infrastructure package for the third time in a row, as Republicans and Democrats again clashed on what projects counted as essential and which benefited only certain regions of the state.
The efforts of Democrats fell short when it came to increasing funding for education and the state's health department, while three Republican-supported bills to limit or ban abortion were vetoed by the governor. A bipartisan coalition passed a series of criminal justice reforms.
Though most of Gov. Steve Bullock's proposed tax increases were voted down, legislators compromised to pass a 6-cent-per-gallon increase to the gas tax and a tax on medical marijuana.
The proposed cuts led to a public outcry around the state and in public hearings. In November the governor called a special session pitched on his plan to fix the $227 million shortfall through a three-pronged effort including budget cuts, tax increases and transfers.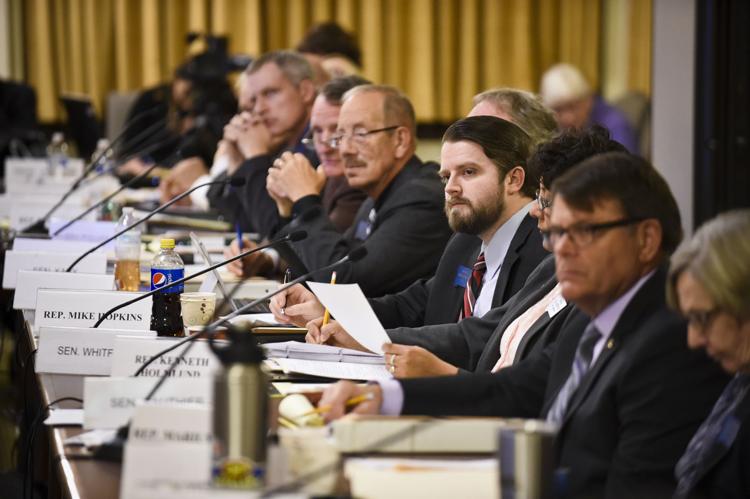 Republicans shot down the tax increases, but they approved $94 million in cuts and transfers, as well as a new management fee on State Fund transactions to bring in another $30 million.
The final proposed fix was more political, and it hasn't played out yet. Republicans built legislation to "corral," in their terms, the governor into accepting a deal with CoreCivic, which operates the private prison in Shelby. The company that operates Crossroads Correctional Center would give the state back about $30 million Montana has paid into an escrow fund in exchange for an extension on its contract. Bullock has yet to say what he'll do with the plan.