Delegates from Russia traveled to Helena, Bozeman, the Flathead Valley and Yellowstone National Park this week to learn about preservation of indigenous cultures and languages.
The six delegates work in cultural preservation in Russia through government, non-government organizations and universities. They came to Montana through WorldMontana, a Helena nonprofit that facilitates the International Visitor Leadership Program sponsored by the U.S. Department of State. WorldMontana hosts about 150 international visitors to learn about several fields in the U.S., including the environment, government, media and education.
Indigenous people in Russia face challenges with assimilation along with economic struggles and high percentages of social issues, according to WorldMontana.
During the time of the Soviet Union, delegate Vladislav Stepanov said through a translator, republics were founded along local ethnicities, and that continues to influence current policy. Stepanov, a student at Udmurt State University, is looking at how to bring indigenous culture into mass culture, for example bringing native language translation for movies.
"The goal is not only to preserve but to develop it into everyday life," Stepanov said.
During Soviet time, cultures were pushed in two directions, said deputy director of research at Historical and Architectural Museum and Reserve Natalia Izborsk.
"On one hand the state tried to nationally identify over ethnic people and at the same time tried to unify and assimilate them into Soviet culture," she said through the translator. An example was government institutions recording folk culture and oral history while at the same time discouraging ethnic groups from speaking native languages in school.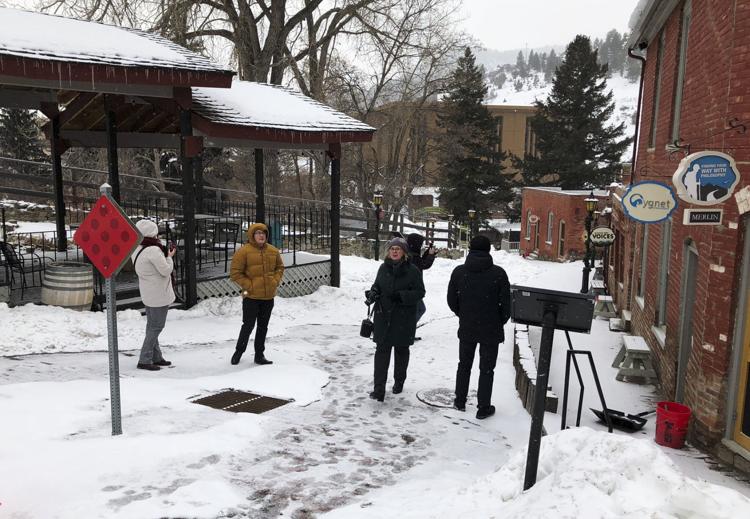 As a representative at the museum, Izborsk works on preserving cultural heritage, coming to the U.S. to learn about similar projects and programs among native counterparts.
Yekaterina Yevseyeva, archivist at the National Schives of the Republic of Karelia, said indigenous cultures still face challenges with preserving language but also in bringing native culture into popular culture.
"It's the only way I can identify myself – I was raised feeling that I am not completely Russian, though I have been speaking the Russian language only," she said through a translator. "In Russian social science, the ability to speak the language is very important for nationality."
The delegation arrived last Friday in Helena, all staying with host families. During their time they toured Helena before heading down to Yellowstone on Sunday and visited popular sites such as Old Faithful and went wildlife watching.
On Monday in Bozeman they met with the Department of Native American Studies at Montana State University, Montana Fish, Wildlife & Parks and The Museum of the Rockies.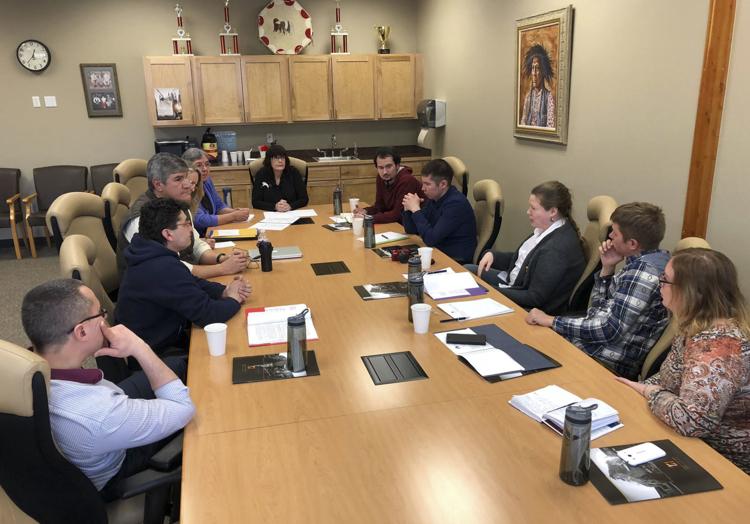 Tuesday took them to Salish Kootenai College in Pablo and meetings with area Native American leaders.
Back in Helena on Wednesday the delegation met with the Office of Public Instruction to learn about cultural and language preservation, along with local Native American advocates. Also on Wednesday they visited the Montana Historical Society and the Helena Rotary Club.
On Thursday they toured the Capitol and Carroll College.
Friday included meetings with Sen. Steve Daines' staff and city officials. The delegation departs on Saturday.
The delegates say they will take the experiences in the United States and apply it to their work in Russia. Several say they enjoyed meeting with local officials and Native American experts. Gavril Milyakhov, who works ethnic sports, was very interested in the lifestyles of Native Americans, and also said visiting Yellowstone was a highlight.
Aleksey Sarapulov, head of the Department of Ancient and Medieval History of Russia, Perm State Humanitarian and Pedagogical University, believes it may be easier to preserve native languages in Russia. For Native Americans, often only a small number of people speak a native language. In Russia, the percentage is much higher. One goal now is bring modern words into native language.
"(WorldMontana) is diverse and it's absolutely amazing how much we've seen for such a short period of time," he said through a translator.