Helena's new Central School will be much larger than the old building, with a design to optimize learning by including natural light and creative learning spaces.
SMA Architects presented the results of the schematic design phase for community feedback on Wednesday night. The final design will be completed in December.
Architects Tim Meldrum and Klint Fisher explained the complexity of the project, such as the grade of the site and creating a functional drop-off space in an urban area with limited parking. About 25 people came for the presentation to ask questions and give mostly positive feedback.
The initial designs show how the building will provide common learning spaces, classrooms and outdoor learning spaces.
"Shared spaces are critical," Meldrum said.
Teachers have the ability to remove one or several students from class at a time, but a window from the classroom to the shared space allows the teacher to continue supervising.
The cafeteria, music room and gymnasium will have movable walls that will control sound when in place, but can be moved to create a giant common space.
The front of the school will have a large glass section, where the parts of the historic arch that could be saved will be on display in the entryway.
Most of the concern from community members was about the lack of parking for parents while dropping off and picking up students. Some parents are worried that student safety could still be compromised when Warren Street is congested.
But Fisher said he's a Central parent himself and understands the concern. He also acknowledged the options are limited. There could be a possibility for parents to park in the Cathedral parking lot and walk their kids to school. Fisher said he remembers sitting on Central's "Humpty Dumpty" wall and talking with other parents while waiting for their kids to get done with class.
"We want to recreate that experience," he said.
The two other schools being built as part of a $63 million bond are also in the design phase.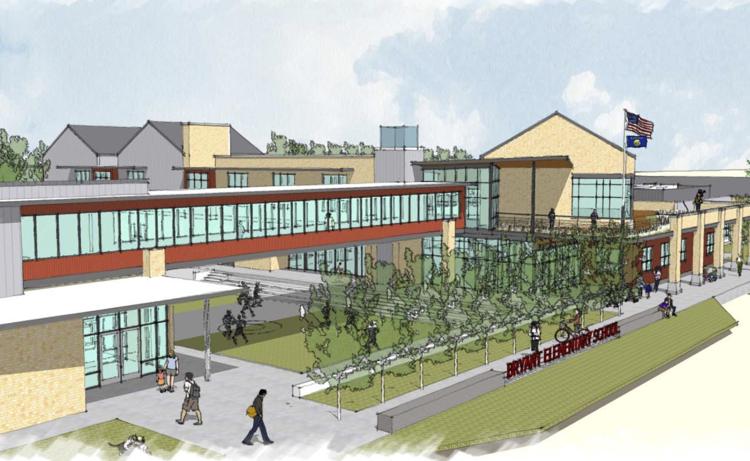 Initial designs of Bryant show the new, two-story school would be built behind the existing building. An enclosed bridge will connect the gym to the main building. All of the classrooms are close to a space designated for breakout sessions. The entire school will be 62,112 square feet.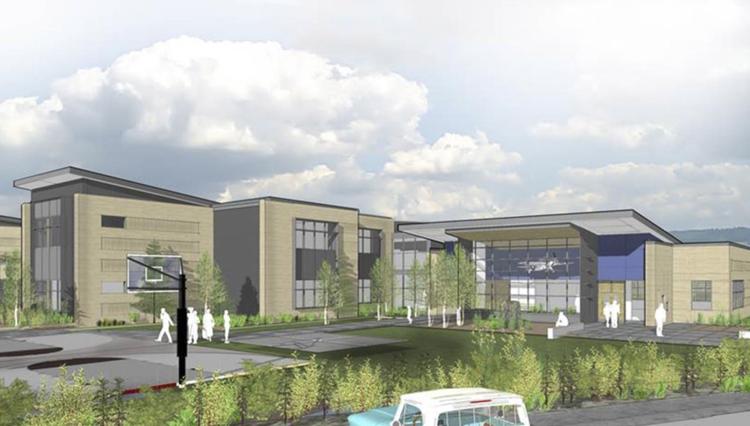 At Jim Darcy, initial plans also include room for breakout sessions. Each wing of the school has a covered outdoor learning space. Designed by DSA architects, the two-story building is broken up into three wings, with classrooms for each grade level in the same pod. The building will also have a standalone cafeteria. There's a designated parking lot for staff and a system to separate bus drop-off from parents dropping off students.