Authorities are suggesting checking property for damage following an earthquake and several aftershocks that shook Montana early Thursday morning.
Some damage has been reported from the 5.8-magnitude quake near Lincoln that shook homes and businesses for hundreds of miles. With morning sunlight city and county authorities suggested assessing property for damage and looking for any gas leaks, which can be reported to 911.
State liquor store, Lincoln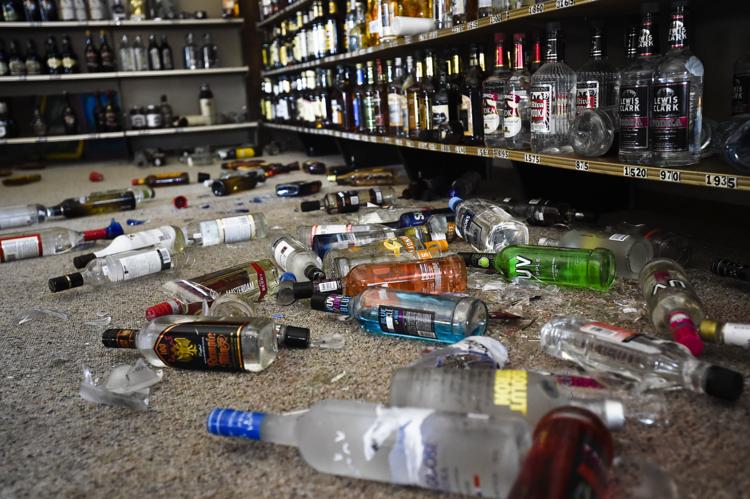 A mule deer mount lays broken after in Gordon Becker's living room Thursday morning.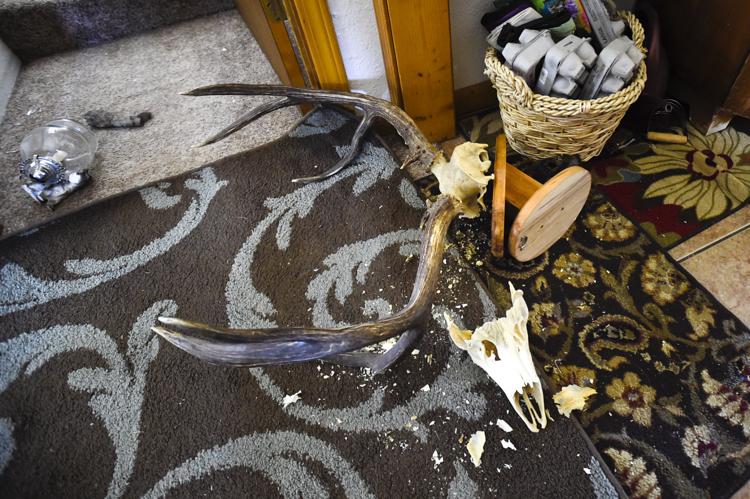 Lincoln resident Gordon Becker, 38, center, recounts the moment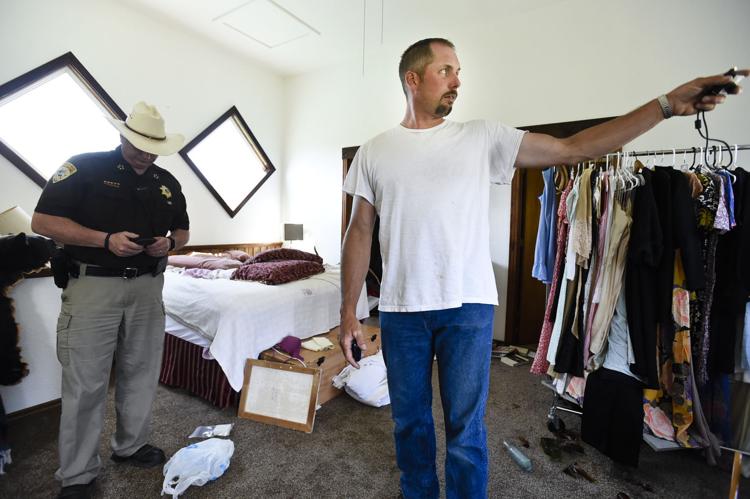 Status report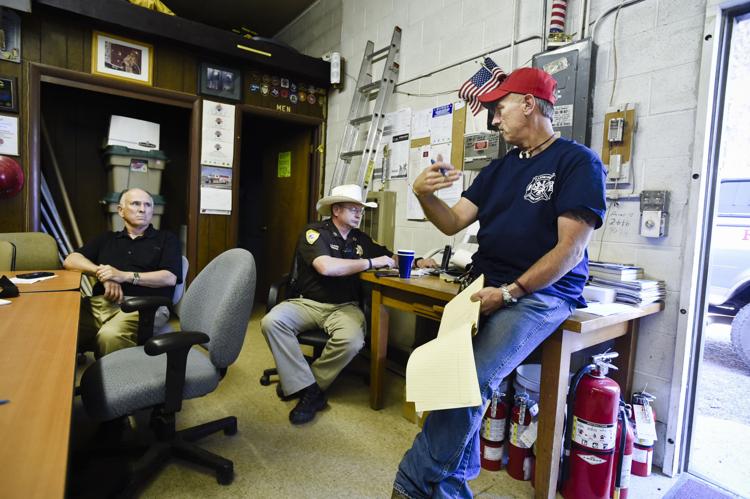 Foodtown mess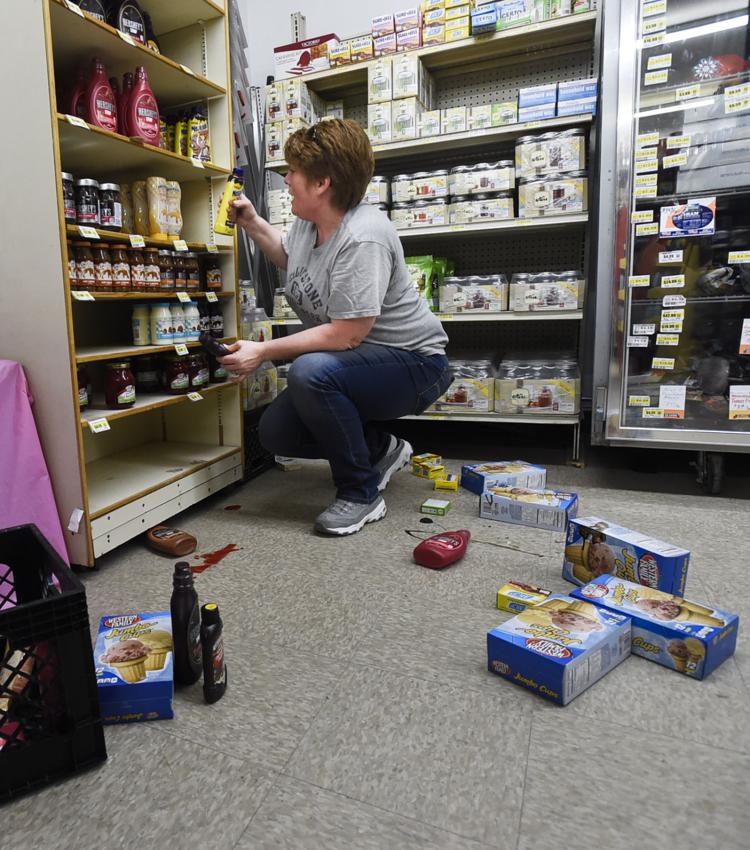 Foodtown mess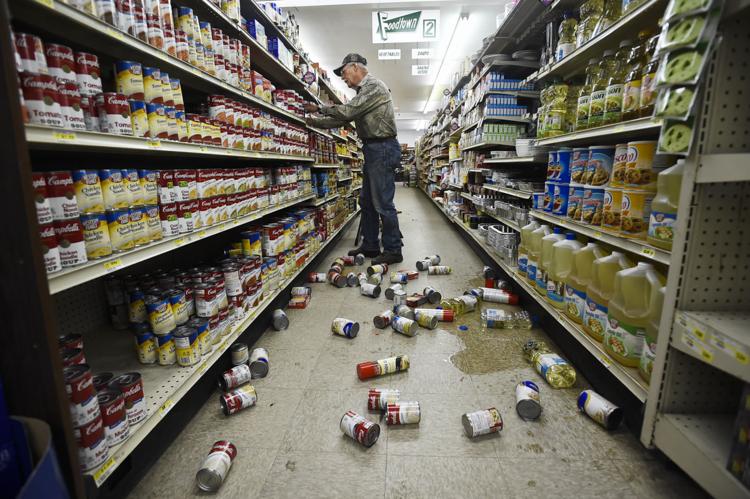 D&D Foodtown, Helena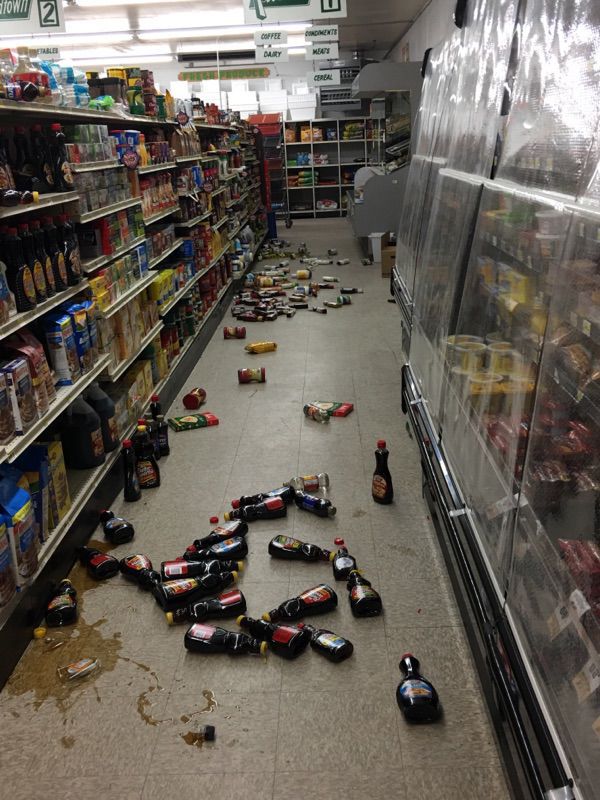 D&D Foodtown, Helena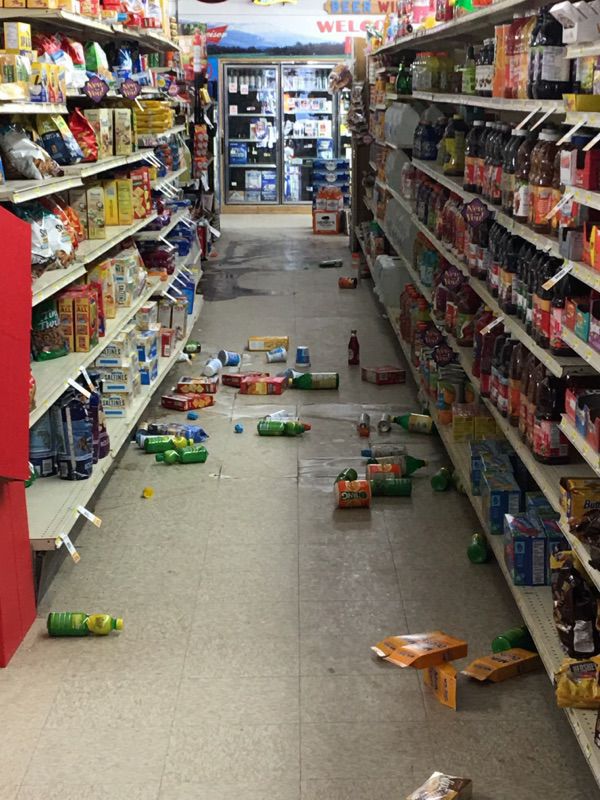 D&D Foodtown, Helena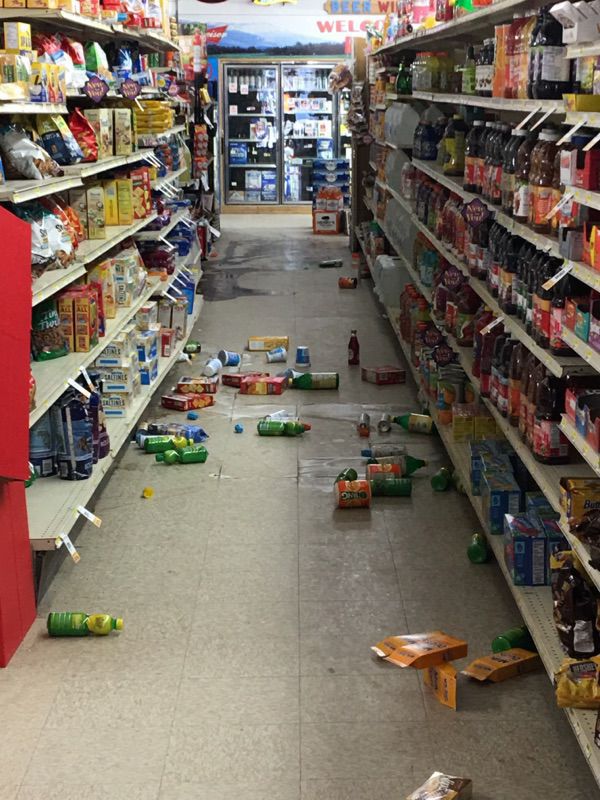 D&D Foodtown, Helena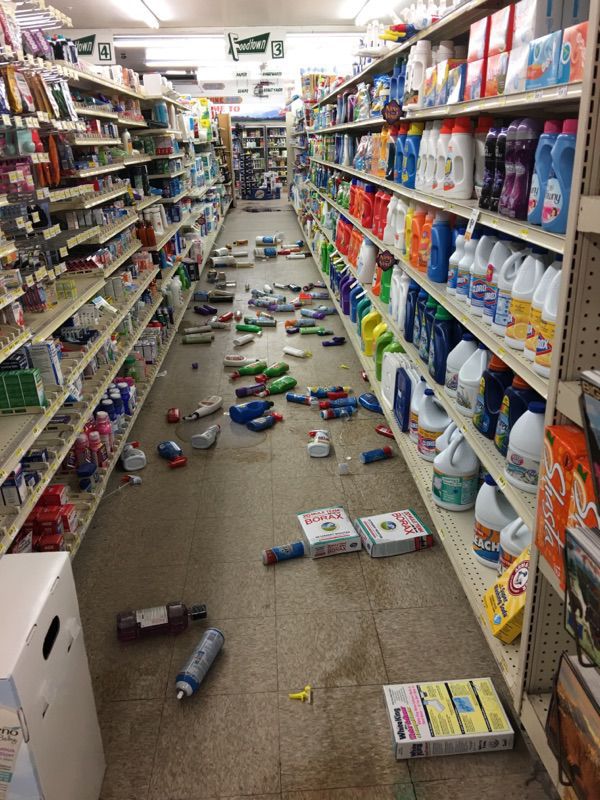 D&D Foodtown, Helena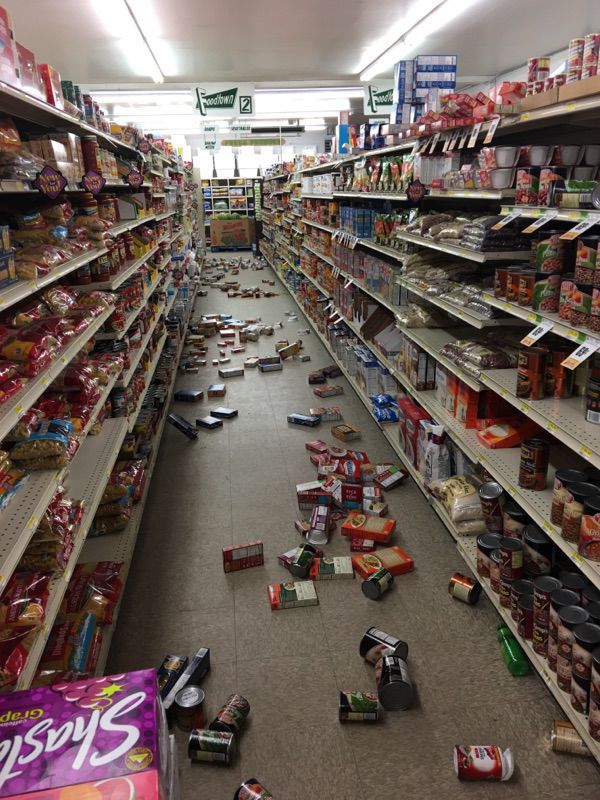 Walmart, Helena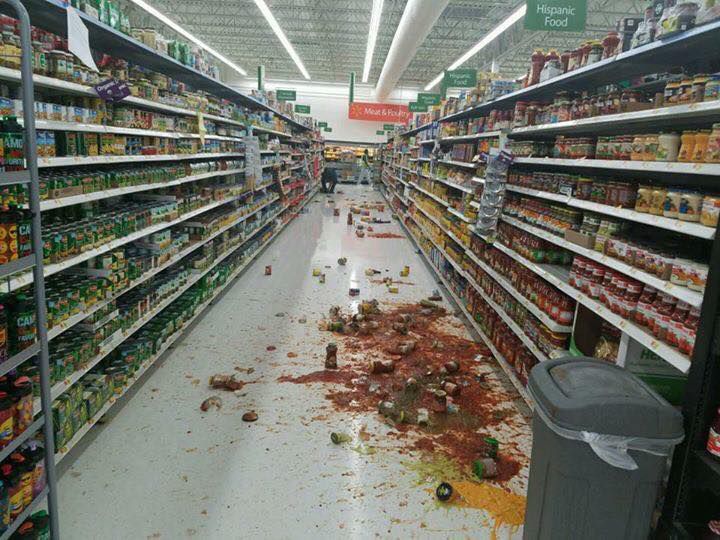 Walmart, Helena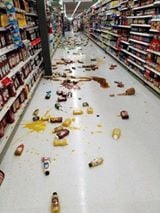 Walmart, Helena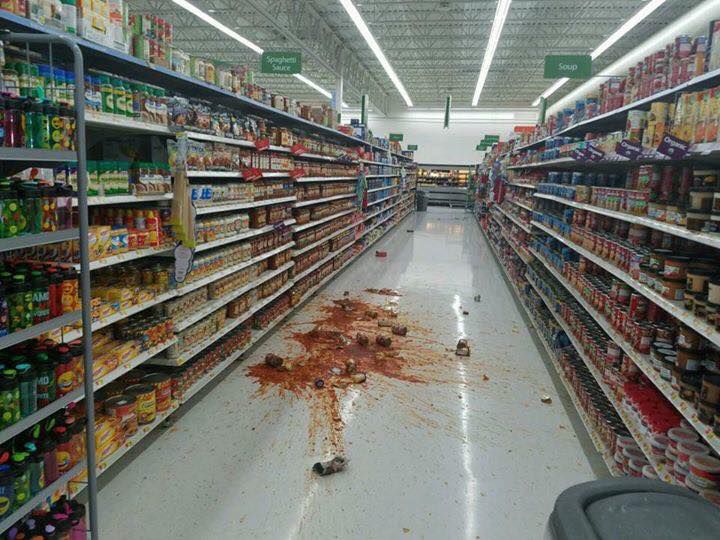 Lewis and Clark County Sheriff Leo Dutton photographs a cracked chimney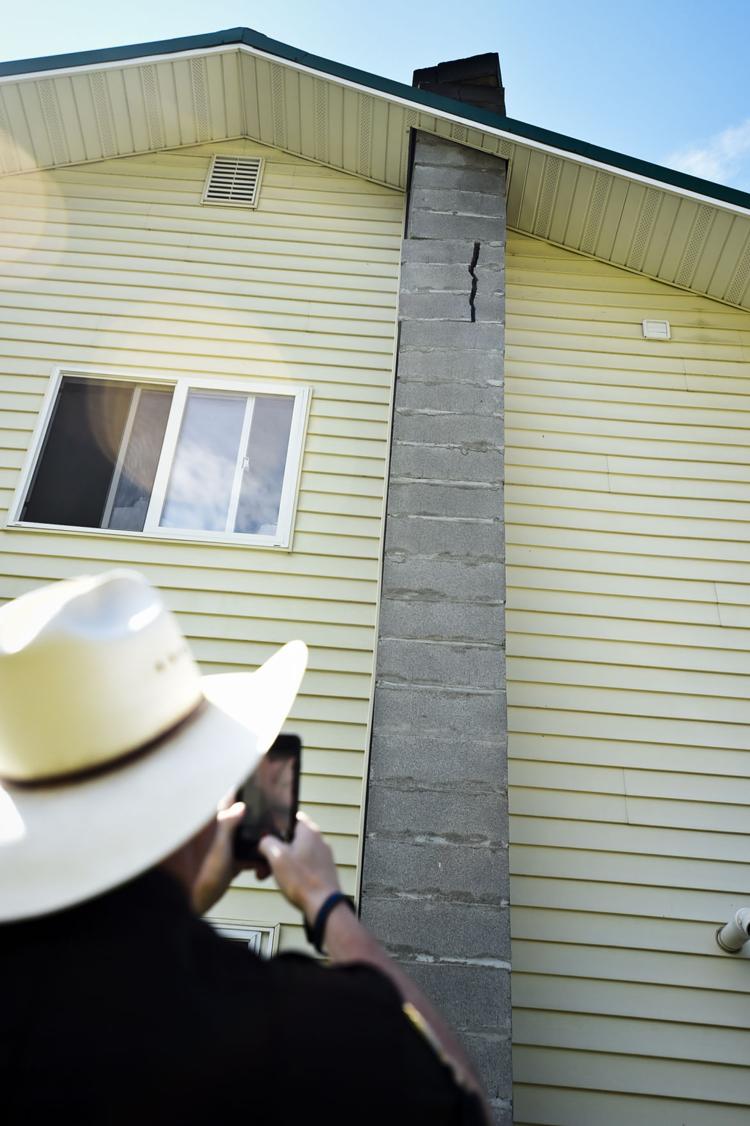 "Following our magnitude 5.8 earthquake folks are encourage to do a visual inspection of their home or place of business. If the integrity of the structure has been compromised, you are encouraged to get a detailed structural evaluation by an engineer or facility manager," the Helena Police Department said on Facebook.
With many people startled awake at 12:30 this morning, 911 dispatch in Helena received more than 250 calls asking for information about the earthquake. That prompted dispatch to ask that non-emergency calls stop and to only report emergencies.
"Post Earthquake Public Safety Alert: If there are any natural gas or propane leaks following this 5.8 earthquake, folks are encouraged to call 911. Thanks!" Lewis and Clark County / City of Helena 911 Center posted on Facebook.
Non-emergent inquiries related to the earthquake can be directed to Lewis and Clark County DES Coordinator Paul Spengler, or through the sheriff's office administration, 447-8204. Paul can be reached at 447-8285 or at pspengler@lccountymt.gov.
The Lewis and Clark County Sheriff's office also asked for neighbors to look out for neighbors and warned against  
In the aftermath of the Lincoln earthquake, everyone is asked to look out for their neighbor. If they are not home, or they are just here on the weekends or vacations, please look at their place for them.
Check for water leaks, propane leaks, or if the tank has been knocked off its base. Keep your eyes open for anything out of the norm. We will have fire, public works and Lewis and Clark County Sheriff's Office deputies out over the valley.
"Report anyone who does not belong in the area. As sad as it may be, there are people who like to take advantage of situations such as these," the Sheriff's office said in a Facebook post.