Glacier Native America Speaks program
Now in its 32nd season, the Native America Speaks program provides Glacier National Park park visitors the opportunity to hear from members of the Blackfeet, Salish, Kootenai, and Pend d'Oreille Tribes as they share their knowledge of the language, history and culture of Native America with park visitors throughout the summer. The Native America Speaks program is one of the highlights of the growing partnership between the National Park Service, the Glacier National Park Conservancy, and Native American tribes.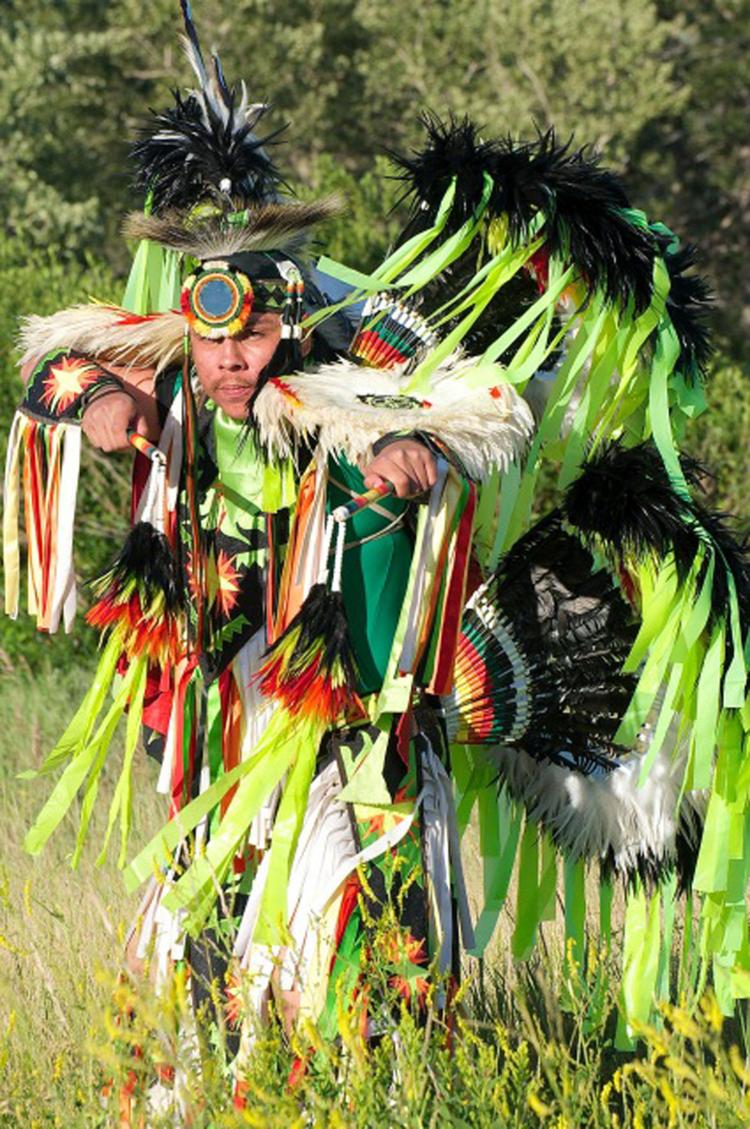 Presentations are offered throughout the park almost daily through Sept. 9. All programs are free except for Blackfeet Singers and Dancers performances held on Wednesday evenings at the St. Mary Visitor Center Auditorium. Tickets go on sale the morning of the performance at the St. Mary Visitor Center Bookstore ($5 for adults and free for children 12 and under). Tickets are also available at the door (cash only) prior to the beginning of the show, however, seating is limited. 
Comments sought on travel plan
The Bureau of Land Management's Butte Field Office is seeking public input on its travel management plan and Environmental Assessment for Park, Gallatin and Broadwater counties. The field office will host an open house at the Three Forks Methodist Church on July 27 from 5 to 7 p.m. to further discuss the EA alternatives.
The plan looks at four different alternatives for possible courses of action and includes a proposed 17-mile non-motorized trail system in the Copper City area five miles northeast of Three Forks. 
A link to the documents and maps can be found at the ePlanning website http://bit.ly/29BVkty. The documents can also be viewed at the field office at 106 N. Parkmont in Butte. The BLM will also accept written comments on the travel management plan and EA until Aug. 15 and asks commenters to be as specific as possible, including any suggestions regarding resource issues, the alternatives included in the EA, and analysis of each alternative.
Comments can be sent to the Butte Field Office at 106 N. Parkmont, Butte, MT 59701 or by e-mail to Brad Colin at bcolin@blm.gov. For more information, call Colin or Corey Meier at the Butte Field Office at 406-533-7600.
Helena Outdoor Festival set at Montana WILD
Montana WILD and Montana State Parks and several partner organizations will provide a free youth Outdoor Festival at Montana WILD and Spring Meadow Lake State Park.
The Helena Outdoors Festival is an opportunity for youth and families to participate in a variety of hands-on, outdoor activities, including rafting, kayaking, fishing, archery, bear spray training, laser target shooting, back country horseback packing and more.
The free event is set for 5-8 p.m. on July 28. Participants can access the event at the Montana WILD Education Center at 2668 Broadwater Ave.
For more information call Montana Wild at 444-9944.
Shoulder seasons just around the corner
It might seem like hunting season is still months away, but with shoulder seasons antlerless elk hunters will have opportunities to fill their tags beginning Aug. 15 in some hunting districts.
Approved by the Montana Fish and Wildlife Commission in October 2015, shoulder seasons are a new opportunity for hunters in hunting districts where elk populations are over objective. The commission approved shoulder seasons in 43 hunting districts, mostly in central and southwest Montana.
A shoulder season is a firearms season that occurs outside the five-week general firearms and archery seasons in select districts. While most shoulder seasons focus on antlerless elk harvest on private land and are not intended to replace or reduce harvest during the existing archery or five-week general firearms seasons, a few are meant to address problematic distribution of elk.
Hunters are reminded that permission is always required to hunt on private land. The success of shoulder seasons in Montana will require the participation and cooperation of everyone -- hunters, landowners and the department.
For more information on shoulder seasons, including an interactive map of hunting districts with shoulder seasons, look on the FWP's website under Shoulder Seasons, a link to which is on the FWP homepage and the hunting home page.
License drawing dates for July, August
Montana Fish, Wildlife and Parks drew the deer and elk B licenses for the 2016/2017 season on July 18. Hunters can check their drawing status on MyFWP.
However, antelope license will not be drawn until Aug. 1.
Refunds for unsuccessful applicants for deer and elk B and antelope licenses will be mailed out on the week of Aug. 8.
Those who draw the 900-20 antelope licenses will be receiving theirs soon after the drawing as that season begins Aug. 15.
Other drawing dates include: Aug. 1 for fall turkey license, Aug. 11 for sandhill crane licenses and Aug. 18 for special mountain lion licenses.
Mountain lion license applications available
Applications for a special limited-entry mountain lion license drawing are available from Montana Fish, Wildlife & Parks.
Mountain lion hunters can either choose to apply for a special license that is valid only in certain hunting districts available through the drawing–or they may purchase a general mountain lion license by Aug. 31. Hunters cannot do both. Hunters can buy a license later, but there is a five-day wait required before hunting.
Mountain lion hunters can apply for a special license at fwp.mt.gov under Buy a License, or they may apply at any regional FWP office. Online special license applications must be submitted by 11:30 p.m. on Aug. 11. Montana's mountain lion hunting regulations are now available online and at license providers.
Those who prefer to apply by mail can go to the FWP website on the Hunting page and click Licenses and Permits for a mail-in paper form. Mail-in applications must be received by 5 p.m. on Aug. 11. Mail-in applications must be sent to: Montana Fish, Wildlife & Parks; License Section; P.O. Box 200701; Helena MT 59620-0701.