Indian and South Asian cuisine gets a fresh take at this Bozeman restaurant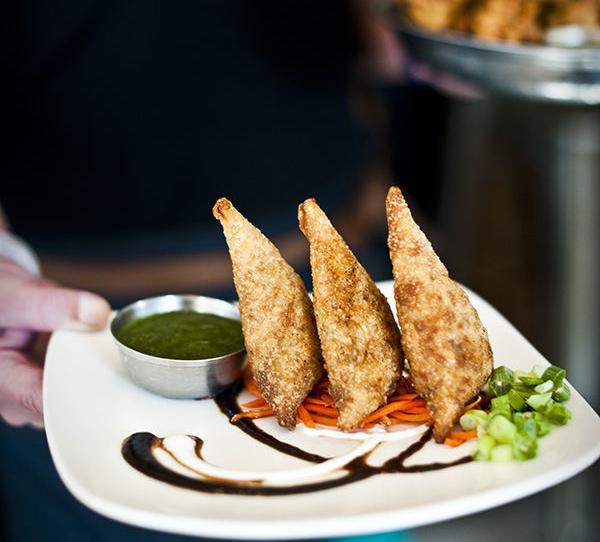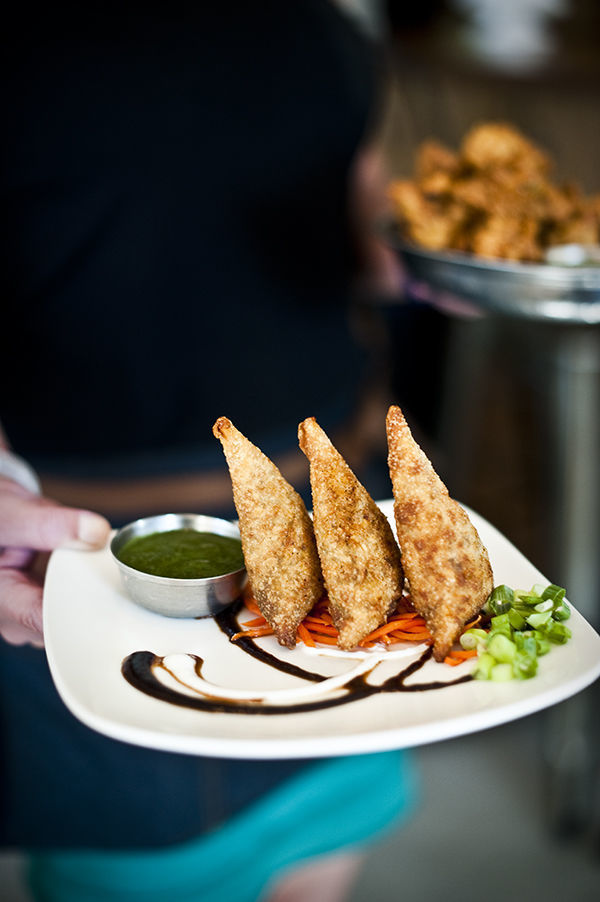 While standing in a small pine forest off West Main Street in Bozeman, soft wet snow pelted down from the skies as winter edged into spring. I shivered as I entered through the yellow glass paneled door of Saffron Table. Once inside, upon first breath my head filled with savory aromas of cumin, ginger, and turmeric. The smell of spices jolted a refocus of my expectations.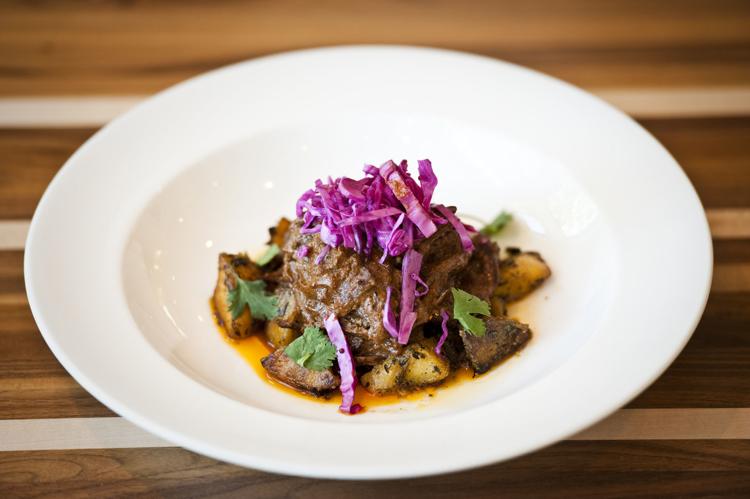 Saffron Table is housed in the old Chatelaine Chocolate Company that I recalled as an old stone house. With the food offerings of Indian and South Asia I imagined a space with tapestries and pendant lighting in colors of crimson and orange.
Instead, right after stepping into the room I focus on the long wood bar with a backdrop of spalted and veined wood paneling. A sliding barn door to the kitchen, and the original wood stove pay homage to old Montana. Black metal chairs, glossy wood tables and white walls reveal the trend of urbanization.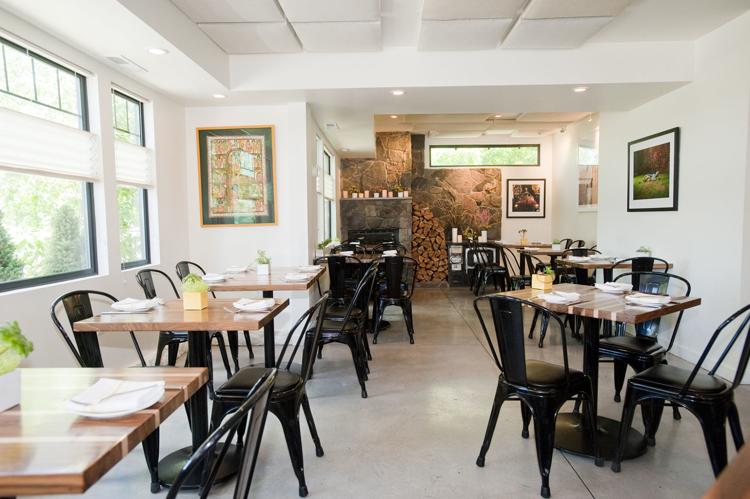 As my husband and I were led to our table, we scanned the silver platters and bowls of colorful food from diners in anticipation of our dinner. A fire flickered in a stone fireplace, and even though it was across the room, the imagination of its heat warmed me even more. 
I sighed as I slid into a cushy purple velvet chair. This intimate space of a dozen tables tucked in the back of the restaurant mimicked an old western parlor.
As my body thawed, I sensed a muted expectancy in the room.
"We are so glad we could get in tonight," a diner said to the waitress.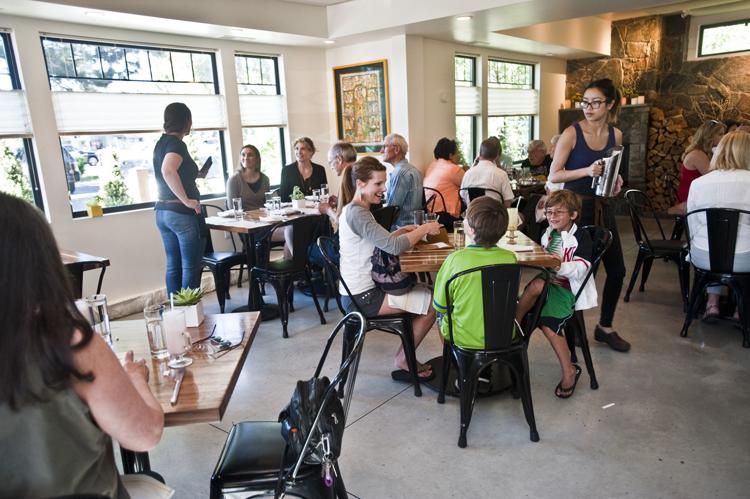 Owner Andleeb Dawood recreates the flavors from her childhood in Pakistan at Saffron Table. With the help of Chef Daniel Parris, she shares the food she watched her mother, aunts and grandmother prepare when she grew up in Karachi.
While attending William Smith College, homesickness for the food of her childhood forced her to learn how to cook. Phone calls to her mother allowed her to reconstruct the unwritten recipes.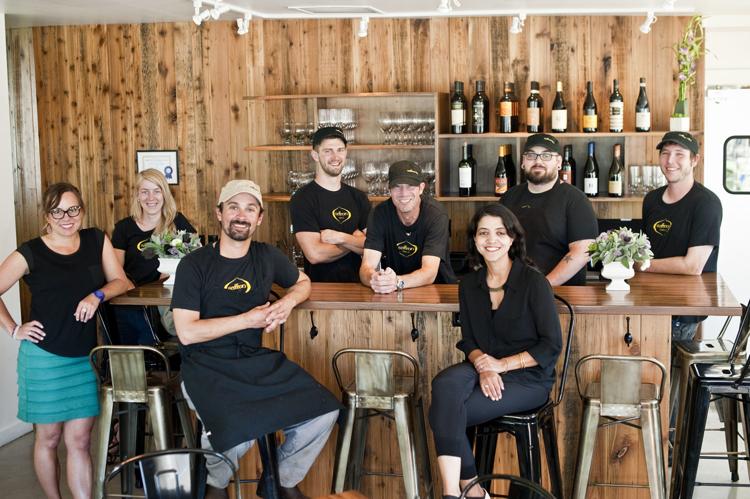 The menu categories expose Dawood's reason for opening Saffron Table. She wanted to make those she feeds happy, so absent are conventional course identifiers in place of more welcoming titles. For appetizers, "CRISPY BITES FOR THE TABLE" mimic the goodies served when visiting someone's home and "STREETFOOD FAVORITES TO SHARE" present what might be found from mobile carts. "CURRY IN A HURRY" integrates and intermixes spice combinations into meat dishes while entrees fall into "MAINS TO DIVE INTO."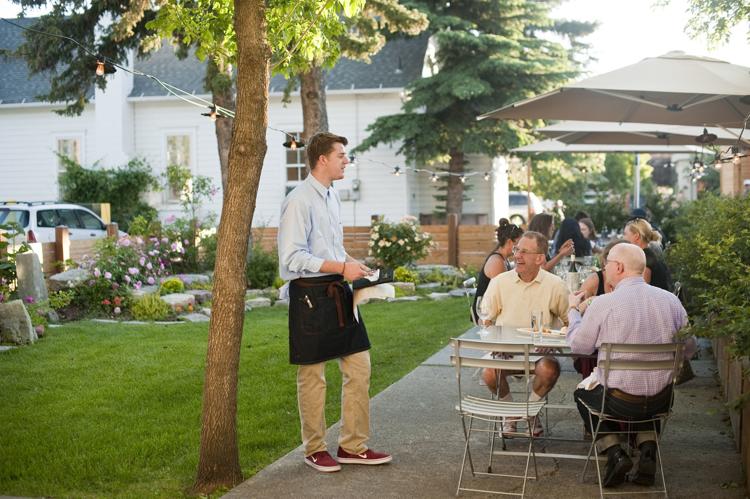 Our yearnings for Indian food drew us straight to the "Potato Samosa." These did not disappoint with a crispy outside and comforting filling of potatoes, peas, and cilantro inside with just enough hotness complimented with a side of raita.
The Goan Shrimp Stew fell under "CURRY IN A HURRY" but hurried was not how this dish should be enjoyed. The dish was a balance of explosive, flavorful spices moderated with soothing coconut milk. Savoriness emanated from tomatoes and tamarind. Texturally, fried calamari gave crispy chewiness enhanced with soft nutty basmati rice. No flavor was left behind with an order of garlic naan to soak up every last taste.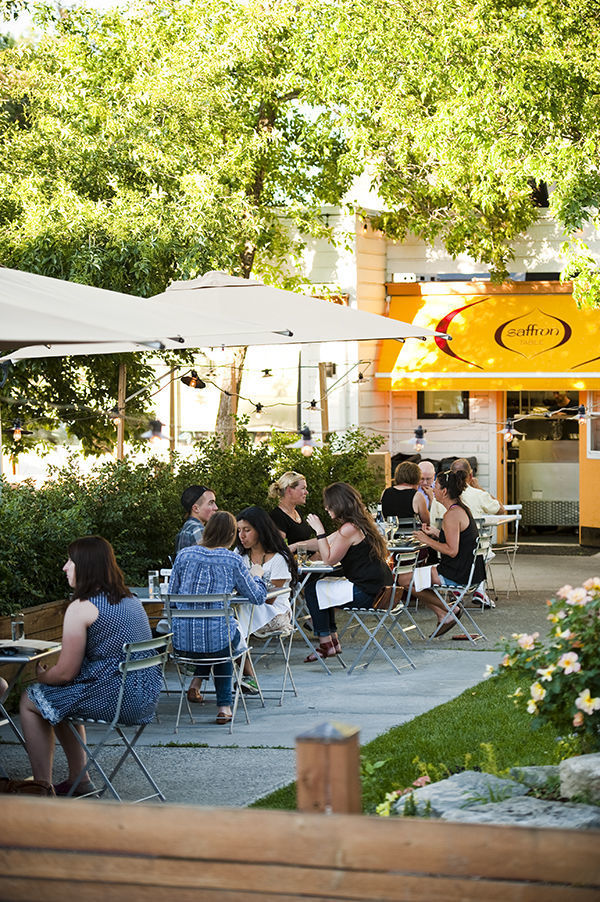 Chef Parris passed the tandoori oven test, sporting burn scars on his arms proving his rites of passage. The cylindrical oven required finesse to cook the naan or flatbread on its sides and to insert skewers of food into its hot center. Parris cooked on a cruise ship after graduating from the Culinary Arts Program at Missoula College, before finding his way to Bozeman.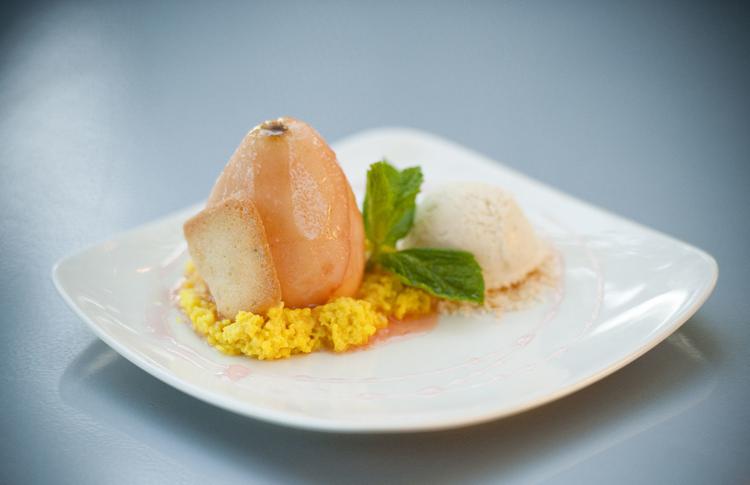 "I wanted to create something that would make people happy," Dawood said of creating Saffron Table, "We are doing Indian food, but we are doing it in a way that is fresh and modern." The best examples of old and new are the "Tandoori Prawns with Fenugeek Grits" and "Yellowstone Grass Fed Biryani."
Needless to say, we left Saffron Table smiling.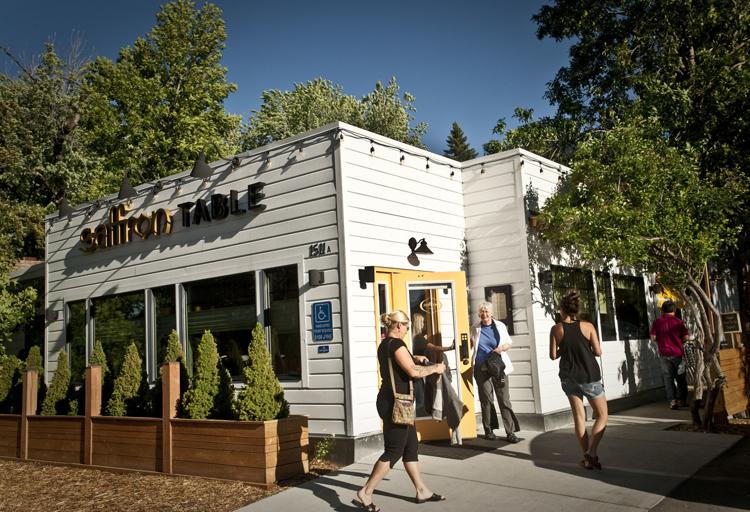 Koliwada fried prawns
1 pound small prawns (51/60/pound size), peeled, de-veined, tails removed
1 tablespoon ginger, minced
1 tablespoon garlic, minced
½ tablespoon chili powder
1 tablespoon coriander powder
1 cup basan flour (aka chickpea flour)
Mix all ingredients except flour into the prawns. Marinate for at least an hour.
Heat oil to 350 degrees Fahrenheit in a medium pot. Place prawns in a large bowl and toss with basan flour until evenly coated. Gently place prawns into oil and allow to cook for 1-2 minutes.
Remove shrimp from oil onto a paper towel and let excess oil drain for just a minute.
Serve with sliced lemons and fresh aioli or sauce of your choosing.
Stella Fong, author of Historic Restaurants of Billings and Billings Food hosts Flavors Under the Big Sky: Celebrating the Bounty of the Region for Yellowstone Public Radio.