art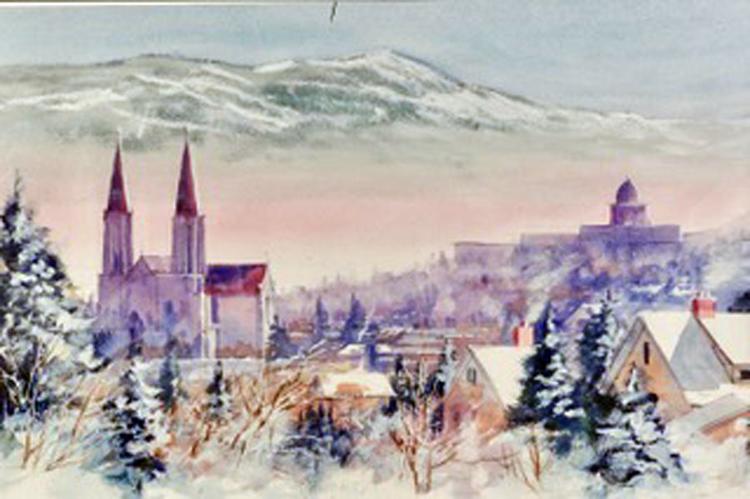 Louis Archambault
Louis Archambault is the Featured Artist for the month of January for Queen City Framing and Art Supplies. His show of reproductions will include four of Helena and three of the ten in his series of the Lewis and Clark Expedition. An artist reception will be held on Jan. 6 from 5-7 p.m. at the Lundy Center.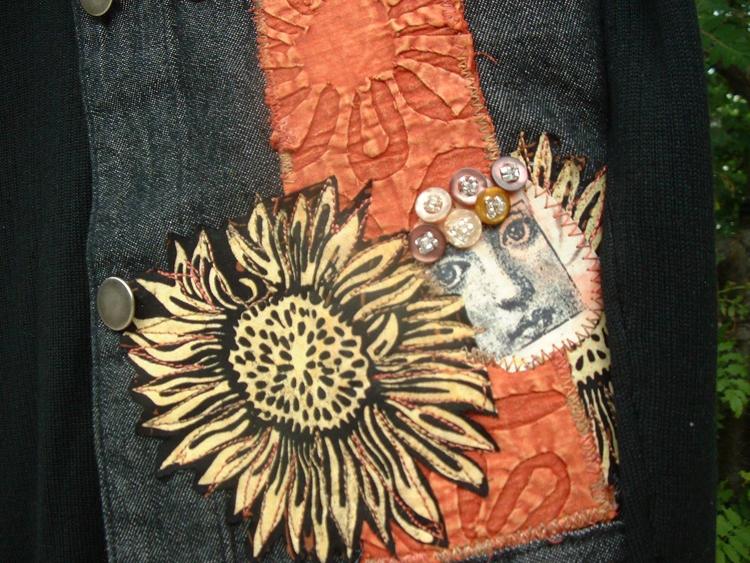 Feb Fest call for artists
The deadline of Monday, Janu. 30, has been set for entries into the Civic Center Board's annual Feb Fest Artwear Style Shows. On Saturday, Feb. 11, at the Civic Center, the Feb Fest (Chocolate and Valentine Fair) will again feature two artwear fashion shows at noon and 1:30 p.m., according to Judy Kline, board president, who will again emcee the Artwear Style Shows with Debrah Fosket.
"It's time to be starting on creations to be entered into the style shows," Kline advises
The Civic Center Board, sponsors of Feb Fest, are looking for wearable entries from designers, utilizing at least 50 percent reused, repurposed or upcycled items that might otherwise be discarded or overlooked," says Kline. 
Last year the artists created some unique wearables, many of them for sale during FebFest. Entry forms for the Style Shows and for table spaces at FEB FEST are now available online at www.helenaciviccenterboard.org or at the Civic Center Office.
benefits
Pheasants Forever
On Monday, Jan. 9 Blackfoot River Brewing will donate $1 for every beer sold to Pheasants Forever.
JHS Spanish 101
The Jefferson High School Spanish 101 group would like to invite you to bring your families to the New Year's Eve Family Chili and Bingo Night. The event will take place at St. Catherine's Community Center, 214 S. Elder St. in Boulder on Dec 31. The group will begin serving chili, cornbread, drinks and desserts at 5 p.m., with a suggested $5 donation. Bingo will go from 5:30 to 8 p.m. or so. Cards will be 25 cents each.
The event is to raise money for a trip in March. The students and adviser Victoria Foster will be taking academic courses at Centro Panamericano Instituto de Idiomas in Costa Rica and taking 10 re-conditioned computers down to a poorly resourced elementary school. The administration of the Huacas school has also let the group know that it could use gently used/new donations of baby and children's clothing, shoes and socks and bed sheets. If you plan on coming and you have baby and children's clothing, shoes and socks donations, please feel free to bring them along with you.
Great Gatsby Mystery Party
The Great and mysterious J. Gatsby is once again throwing open the doors to his illustrious mansion (aka the Montana Club) and hosting the shindig of the season. There will be art, music, intrigue and perhaps a little murder.
But the real question on all our minds is who is this Gatsby cat?
Everyone is invited to dress up and take part in the action. There will be prize raffles, and a silent art auction. The proceeds of the auction will benefit the Holter Museum.
The party will be Saturday, Jan. 7, at 7:30 p.m. in the sixth floor ballroom of the Montana Club, 24 Sixth Ave.
The cover charge will be $10 at the door; bar service available; 21 years or older, please.
library
'Dear Author' contest
Your Lewis & Clark Library is hosting a "Dear Author" contest for students in 4th and 5th grades. "Dear Author" encourages students to read YRCA nominated books, past YRCA winners, or a Newberry Medal Winner and write a letter to the author of the book they chose.
Letters must be typed on 8 ½ by 11-inch paper and include student's name, phone number, name of school or home school, and age at the top of the page. Letters will not be returned. Submissions can be sent to Marissa Bazan between Jan. 9-13 and the winners will be notified by Feb. 3. The five finalists will be honored at an awards ceremony held at the Library on Feb. 7 at 7 p.m. Nominations may include fiction, non-fiction, graphic novels, animae and manga. For more information and complete contest guidelines, log onto www.lclibrary.org.
hoopla digital
The Lewis & Clark Library has announced public availability of thousands of movies, television shows, music albums, eBooks, audiobooks and comics, all available for mobile and online access through a new partnership with hoopla digital (hoopladigital.com) beginning Jan. 3.
Library patrons can download the free hoopla digital mobile app on their Android or IOS device or visit hoopladigital.com to begin enjoying thousands of titles – from major Hollywood studios, record companies, and publishers – available to borrow 24/7, for instant streaming or temporary downloading to their smartphones, tablets, and computers.
"We strive to be an integral resource for our community," explained Lewis & Clark Library Director John Finn. "This is done through strategic partnerships like our new relationship with hoopla digital, which enables our community members to instantly stream thousands of new titles to their devices. The easy-to-use interface and elimination of late fees enables us to satisfy all of our patron's needs in a modern way."
Hoopla is different from the library's other downloadable eMedia in that hoopla offers movies, music, and comics in addition to ebooks and eaudio books. "The checkout period for hoopla media is a bit different than the liibrary's normal checkout period," explains Finn. "Patrons can download movies for a three-day checkout; music for a seven-day checkout, and eaudio and ebooks for 21 days." Patrons will also be limited to a six-item checkout per month.
dance
Square dance
Last Chance Square Dance Club will be hosting a square dance for experienced dancers at 8 p.m. at Broadwater School Gym, 900 Hollins St. There will be mainstream and plus level square dancing with round dancing tips added. Glen Tusler will be calling and cueing. For more information call 459-6348.
history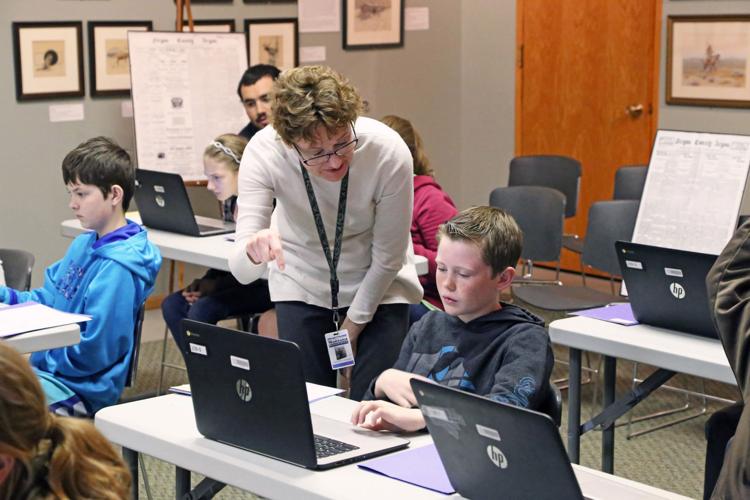 'Future of Montana's History'
The Montana Historical Society will celebrate the "Future of Montana's History" Wednesday, Jan. 4, in the Capitol Rotunda in Helena with a wealth of information on new technology, special events and programs that put MHS' tremendous collections at your fingertips.
The public event will be from 10 a.m.-2 p.m. Staff from MHS's museum, research center, historic preservation office, outreach and interpretation program, publications program and membership office will be on hand to visit with you and answer your questions about Montana history. Take some time to explore MHS' informational and audio/visual displays.
Thursday Night at the Museum
On Thursday, Jan. 5 from 6:30-8 p.m. enjoy "The Montana Memory Project: Where Montana's Rich Past Meets its People" at the Montana Historical Society. Operated by the Montana State Library, the Montana Memory Project is a digital repository that includes digitized maps, photographic prints, rare books, historic documents, government records, diaries, oral histories, and illustrations from the collections of 48 institutions located across the state. Project Director Jennifer Birnel will provide an overview of the many resources that are available on the website and tips to help users discover these historical treasures readily available to all Montanans.
theater
'The Giver' auditions
Grandstreet Theatre is hosting auditions for "The Giver." Auditions will be on Wednesday, Jan. 4 from 6:30-9:30 p.m. and there is a potential callback on Thursday, Jan. 5. Rehearsal will be held Jan. 9 through Feb. 23. Rehearsals are flexible and are generally held Monday through Thursday evenings, with occasional rehearsals on Sunday evenings when needed.
Performances will be Feb. 24 through March 12 on Wednesday through Saturday evenings at 7:30 p.m. with Sunday matinees at 2:30 p.m. Those who plan to audition should have a Giver Audition Packet. Packets can be picked up at the Grandstreet Box Office or downloaded from their website. The audition packet will have more instructions about what to prepare for the audition. Please come in clothing that you are comfortable moving in, as you will be doing some group warm ups and a few physical activities in addition to the readings.
Those who audition must submit a Giver Audition Form on the night you audition. Forms can be picked up at the Grandstreet Box Office or downloaded from their website. Please come with your Audition Form already filled out. This form has important calendar and schedule information that is necessary for the casting process.